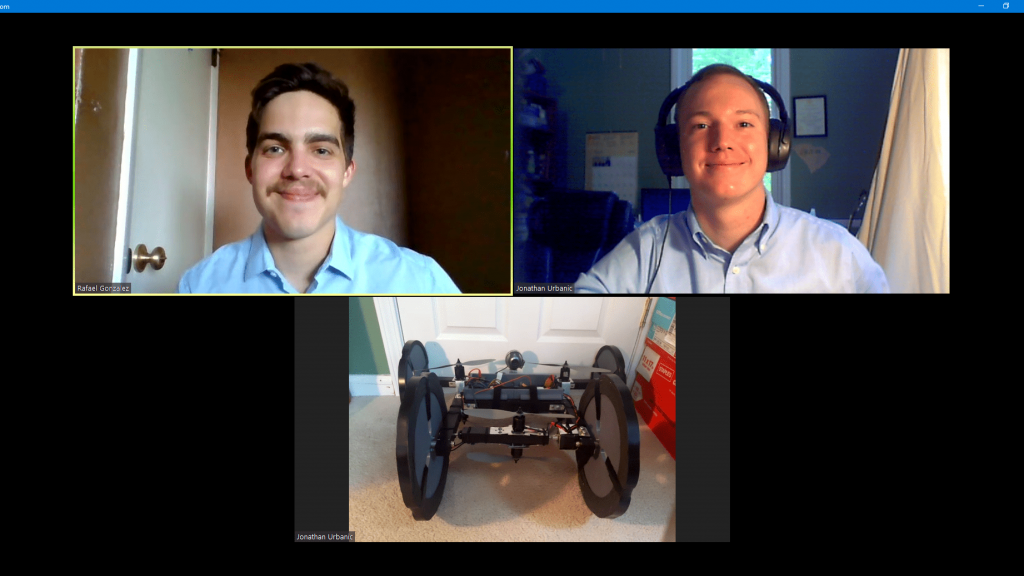 Take a drone, a remote-controlled car, five senior mechanical engineering cadets — put them together — and what do you get?
A $10-thousand-winning idea.
Team "Wall Dynamic Inspection System" is the winner of the Baker Business Bowl VI (BBB). The team is working to construct a robot that allows bridge inspectors to do their jobs easier and without affecting traffic.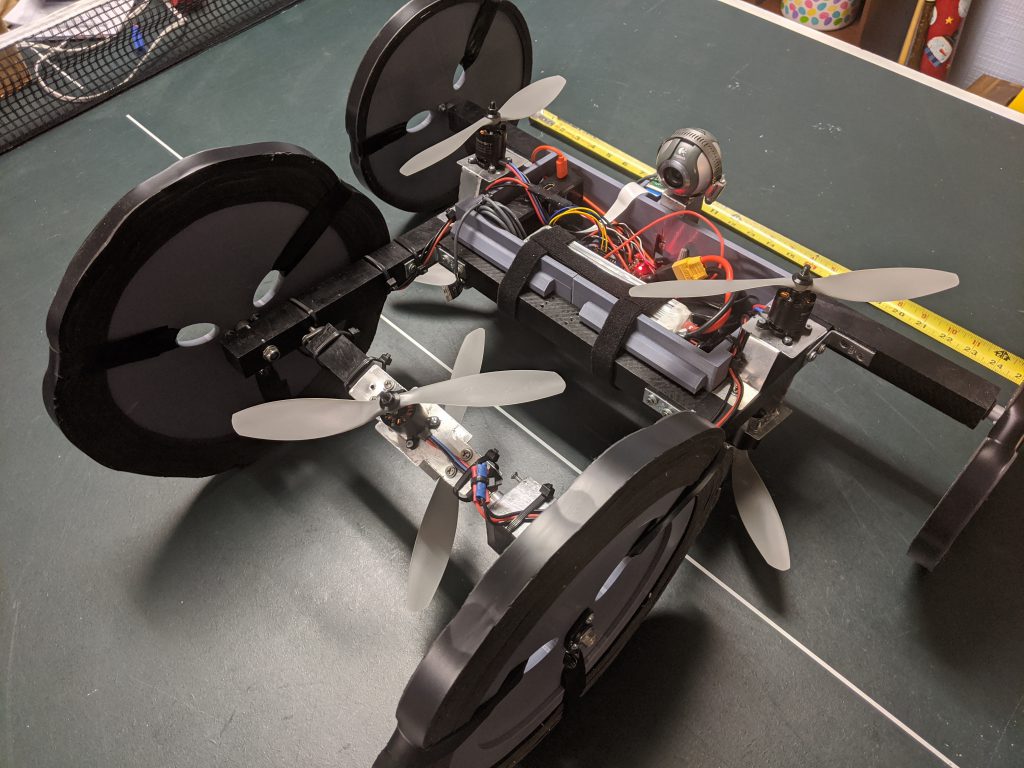 "We wanted to solve a common problem we observed. We were frustrated with heavy traffic caused by bridge inspections, so we wanted to find a way to solve that problem," said Cadet Rafael Gonzalez, one of the team's presenters. "What we found was that the problem was worse than we imagined; there is a huge number of structurally deficient bridges across America that need inspection."
That's where Wall Dynamic Inspection System comes in. The robot drives up and down bridges, using drone-like fans to push itself against walls and defy gravity.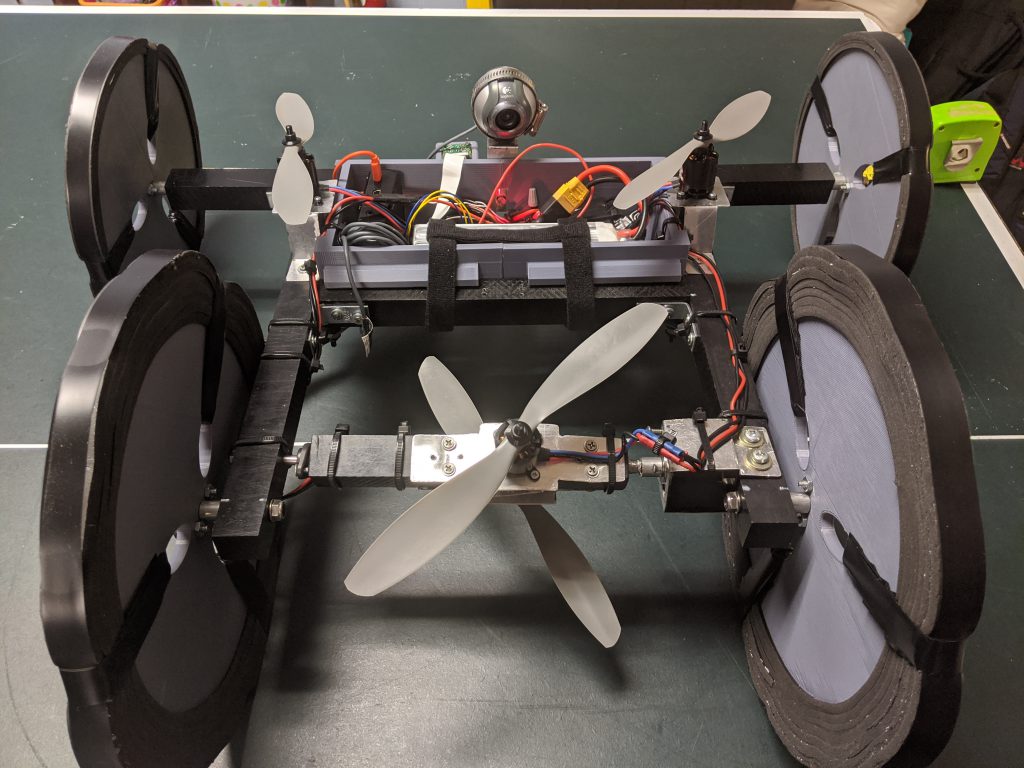 "We hope that by reducing the high cost, time, and skill level associated with bridge inspections, we can streamline the inspection process, improve public safety, and do something about inconvenient bridge traffic," Gonzalez continued.
The team is currently working on the first prototype for the Wall Dynamic Inspection System.
"The team will pursue our second prototype to improve upon this original design," said Cadet Jonathan Urbanic, project manager and presenter. "Once this is complete, the team will finalize this product and prepare to sell our Wall Dynamic Inspection System to contractors and DOT personnel so that bridge inspections and public safety may be improved."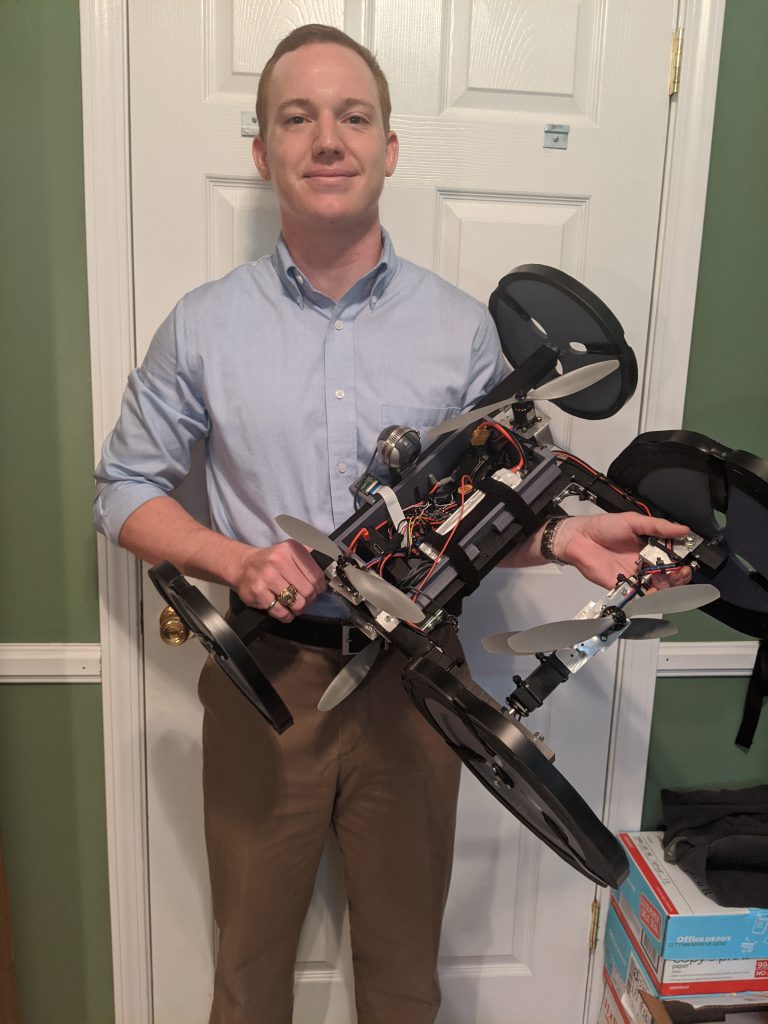 This year the competition was held via Zoom, due to the campus closure.
Each of the five final teams had 30 minutes to present their business ideas, and to answer questions from the judges.
Team Wall Dynamic Inspection System includes:
Jonathan Urbanic
Zachary Crosby
Rafael Gonzalez
Trace Guy
Connor Munday
"We are very thankful to the Baker Bulldog Business Bowl and the judges that participated for this opportunity," said Urbanic. "The team worked extreme hours for the last year to make this happen, and we are very proud to finish the year well."
Team Rewind Filters came in second place, earning $5,000 for their business. The company's goal is to create a machine that cleans and repurposes used water filters so that they can be reused.
The Baker Business Bowl is a program aimed at helping budding entrepreneurs who have an idea for a new product or service, and the desire to turn that idea into a business. It's open to cadets, evening undergraduate students, and graduate students.
Contestants participate in teams and compete in three rounds. The final five teams are given the opportunity to attend a series of educational workshops on how to develop their full business plan.