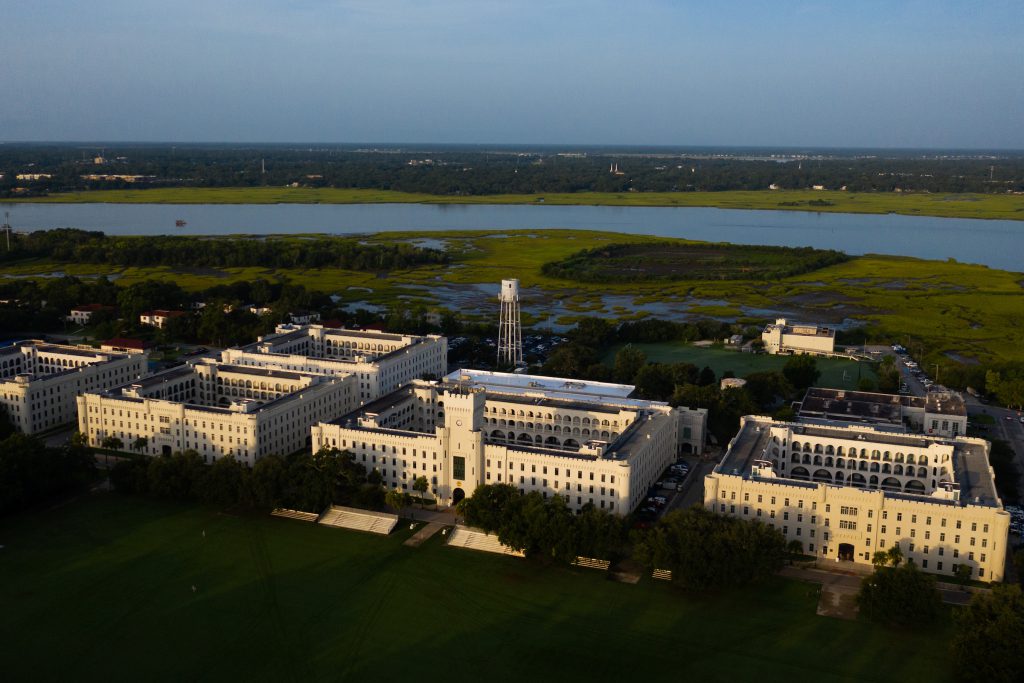 When retired Marine Gen. Glenn M. Walters was a cadet at The Citadel, the college had 90 engineering majors; today, it has 656, about one quarter of the entire corps. And their specialty fields have expanded from only civil and electrical to include mechanical, computer and construction.
That's one reason that after the school opens its new Bastin Hall for the Tommy and Victoria Baker School of Business and replaces Capers Hall, its next big campus move is expected to be an expansion of its engineering buildings along the northern edge of its parade ground. But the school's new strategic plan, Our Mighty Citadel 2026, also calls for a new campus master plan, including infrastructure, facilities, traffic and parking.
Of course, much of Our Mighty Citadel also properly focuses on the school's mission to develop principled leaders; improve its academic programs in creative ways; and ensure The Citadel has the leadership, talent, diversity and inclusive culture to accomplish its mission. It emphasizes the school's goal of being the senior military college and graduate college of choice, a significant growth avenue for a unique school whose undergraduate body is constrained by its number of barracks and beds.
Citadel Provost and Dean of the College Sally Selden will oversee the implementation of the strategic plan, and will report on progress to the school's governing board and its larger campus community. The plan was developed with an awareness of the school's financial reality, so it's not just a long list of "Wouldn't it be nice if we had …" items. "I think these are all realistic goals," Gen. Walters says. "If we get 75% completed by 2026, we will be head and shoulders above where we are today."
Beyond its academic programming, the college's interaction with the region and the state play a major role in the plan; it emphasizes community and corporate collaborations, such as the school's new climate studies center, which will conduct both research and outreach into one of the Charleston area's greatest challenges: stronger storms and sea level rise.
Another example is the school's Exercise Science degree, which imparts skills and knowledge about human movement and healthful living. It's a discipline that can translate well beyond the military, to police and fire departments and more, and holds the promise of reducing work days lost to injuries and sickness. Yet another is The Citadel's new emphasis on cybersecurity, and so on.
The Citadel has played a large role in shaping Charleston and South Carolina since its creation 177 years ago, and its new strategic plan is an encouraging sign that will continue to be the case.