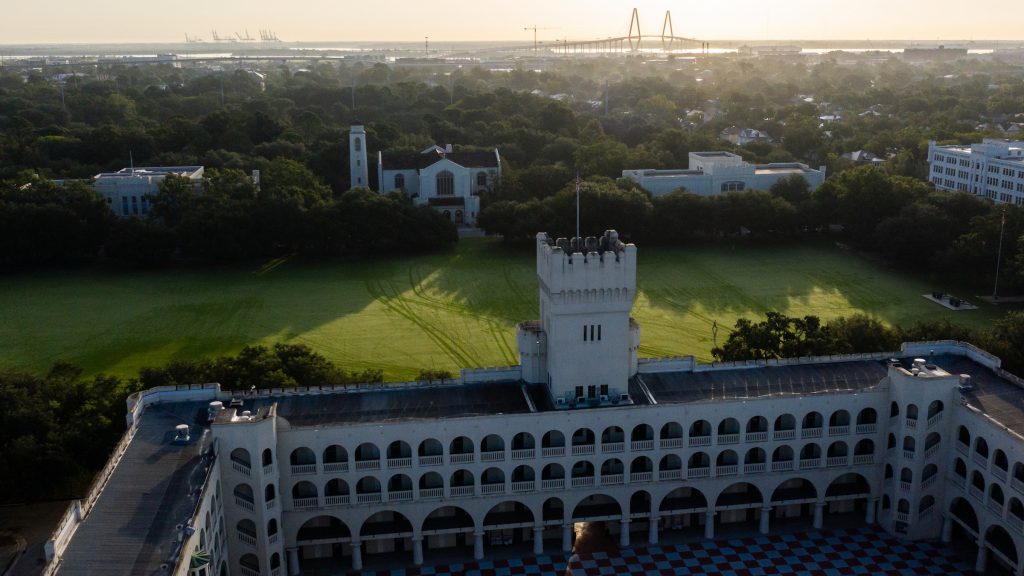 The Citadel's Department of Intelligence and Security Studies, one of the fastest-growing programs on campus, is launching a new, virtual lecture series to cover a wide range of topics related to national security.
The Emerging Topics Lecture Series is open to the public, and is especially designed for Citadel cadets and students, and others interested in hearing national security issues by Citadel faculty members, alongside other international experts.
Due to the COVID-19 environment, the Emerging Topics Lecture Series will be held virtually, via Zoom.
The first three forums will be held on different days — and at different times — in October.
The lecture names, panelists and Zoom links can all be found below.
Foreign adversarial election interference: Where do we go from here?
Date: October 1, 2020
Time: 6:00 pm EST
Where: Zoom
Moderator: Muhammad Fraser-Rahim, Ph.D., Department of Intelligence and Security Studies
Domestic terrorism, Violent Extremism and Rehabilitation: How to provide programs that are effective to prevent and intervene against all forms of extremist activity in the US and globally
Date: October 20, 2020
Time: 4:00 pm EST
Where: Zoom
Mubin Shaikh, Professor of Public Safety, Seneca College and Counter Extremism Specialist
Brandon Blackburn, Former CIA Officer and Media Producer
Myrieme Churchill, Executive Director, Parents for Peace
Haras Rafiq, Quilliam International
Moderator – Muhammad Fraser-Rahim, Ph.D., The Citadel, Department of Intelligence and Security Studies
Emerging threats and topics in Africa
Date: October 29, 2020
Time: 8:00 am
Where: Zoom
Pat Hendrix, Ph.D., The Citadel, Department of Intelligence and Security Studies
Dr. Yusuf Abu Bakar, Deputy Director, Nigerian Defense College
Fauizya Abdi, Lecturer, Yale University and President of Women in International Security, Horn of Africa Chapter
Fatma Ahmed, Senior Advisor, UNDP, Africa
Audra Grant, Ph.D., NORC, University of Chicago
Moderator: Dr. Muhammad Fraser-Rahim, The Citadel, Department of Intelligence and Security Studies