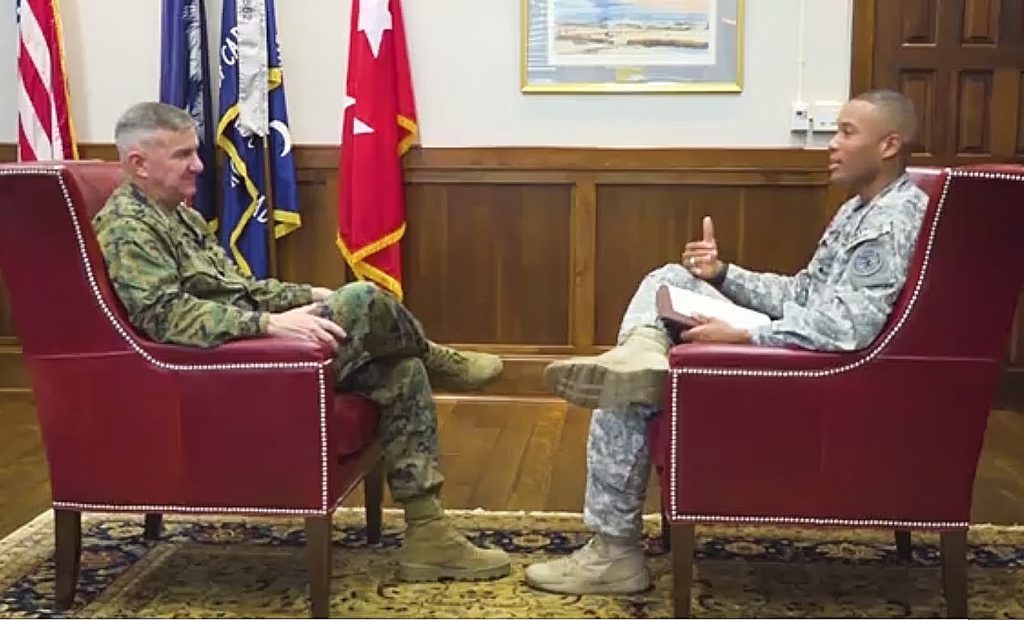 Each year cadets, visiting student delegates, Citadel faculty and leaders from many areas of society join on campus to explore what principled leadership looks like across a range of vocations. They come together for two days of intensive leadership learning during the annual Principled Leadership Symposium held by The Citadel's Krause Center.
In keeping with the 2019 symposium theme of Empowering Others & Building Bridges, Regimental Public Affairs Officer Logan Miller invited the President of The Citadel, Gen. Glenn M. Walters, to share his thoughts about leadership. Walters joined the college as president only five months earlier, and Miller wanted to help cadets and students to learn a little more about their president.
Here is that conversation with the 1979 alumnus who is now president.