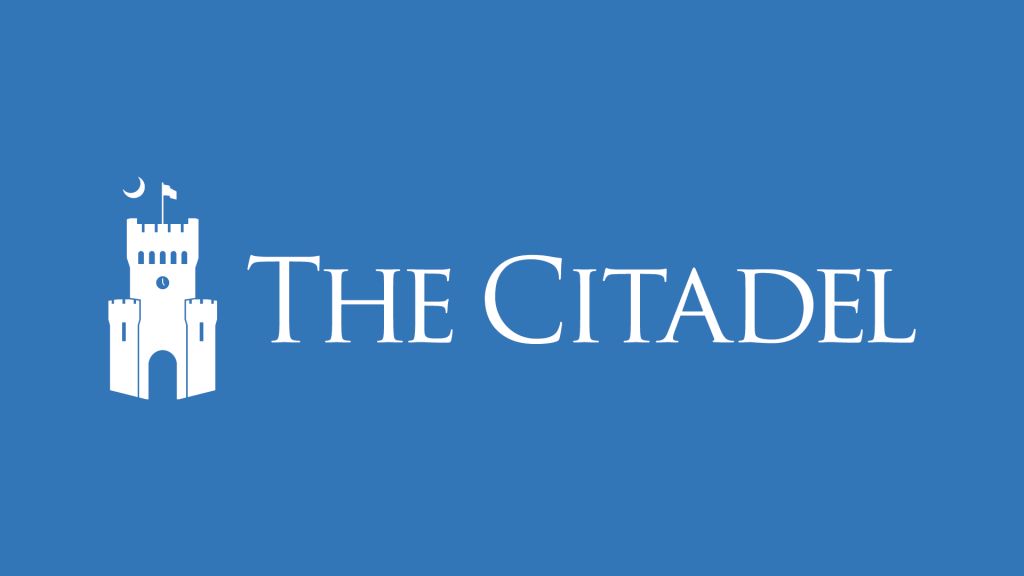 Media Coverage Options
Onsite (see parking info below)
Professional photos and uncut b-roll via drop box upon request
Livestreaming available as noted
Friday, May 5
8 a.m. – 1:30 p.m. America's newest military officers to be commissioned at ceremonies at Summerall Chapel
3:45p.m. – Long Gray Line Graduation Military Parade on Summerall Field. Note: National Anthem to be sung a capella by Morris Robinson, world renown opera singer and Citadel alumnus/Bulldogs football player. (Citadel Facebook Livestream)
Saturday, May 7 (McAlister Field House)
9a.m. South Carolina Corps of Cadets Commencement Ceremonies
Livestream webcast link: http://www.citadel.edu/root/commencement-2017-webcast)
2p.m. Citadel Graduate College Commencement Ceremonies (Speaker: Mr. Tommy Baker)
Media parking for both graduation ceremonies:
Parking to the left and back of McAlister Field House. Campus can become grid-locked; early arrival suggested.
Please check in at media table located at back entrance of field house by media parking lot.
Media covering the SCCC graduation is required to be staged at one of two locations to be made known at check-in; cadet escorts provided.
Credentials must be provided at check in and displayed at all times.