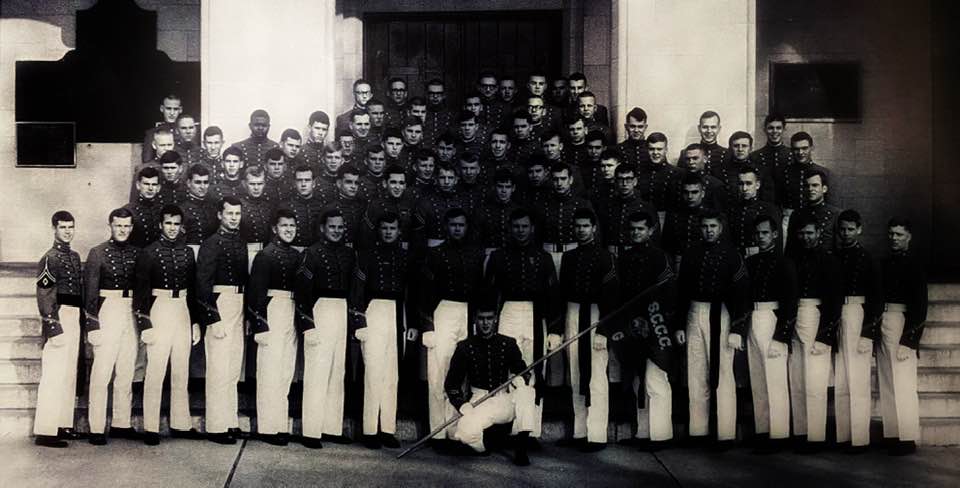 On September 6, 1966, a young black man from Charleston by the name of Charles DeLesline Foster made history when he broke the color barrier to become the first African American to join the Corps of Cadets.
In the nearly 50 years since his graduation, his achievement represents an important milestone in the college's history, and Foster stands as an inspiration to cadets of all colors about the importance of perseverance.
He felt the strength to continue on because he knew he was doing something that was very historic and that would make a statement for generations to come.

Larry Ferguson, Citadel Class of 1973
In this video, some of Foster's classmates who followed in his footsteps in the Class of 1973, Arnold Benson, George Graham, Herbert Legare and Norman Seabrooks, reflect on the man behind the "first."
These interviews were arranged and conducted by The Citadel Museum and Archives team, Tessa Updike and Alexandra Adler, with the college's videographer Sam McAdams, The Citadel Class of 2007. The interview with each individual can be viewed on The Citadel Museum and Archives digital assets website here.
Charles Foster passed away in a house fire in 1986 in Texas, where he was living at the time. He has been honored posthumously several times on campus including during the college's Diversity Milestones celebration in 2016, when members of The Citadel Black Alumni Association arranged for a reading of a congressional record Foster's honor, and on Feb. 14, 2020 the South Carolina Corps of Cadets marched in his honor while Foster's brother, William took review of the parade, along side Citadel President Gen. Glenn M. Walters, USMC (Ret.)
The Citadel Museum and Archives is seeking stories, memories and photographs relating to Foster, civil rights and minority experiences at the college. The items and information will be preserved and shared. To learn more about the project or to contribute a story, please visit this web page.