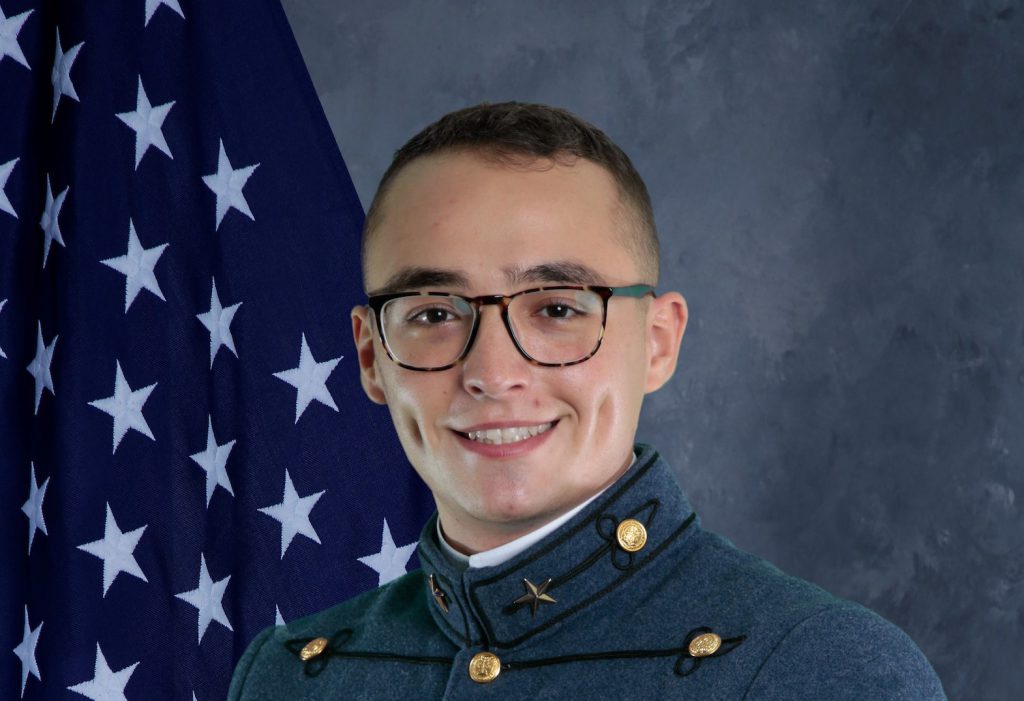 Cadet Thomas Gomes, a member of The Citadel Class of 2021, is finishing his college career with a distinction earned by few. The Citadel Honors Program cadet is studying at the University of Calgary in Alberta, Canada, during the spring semester through a Fulbright Canada Killam Scholarship. It is provided by the Foundation for Educational Exchange Between Canada and the United States of America.
"This fellowship affords me the time to conduct research as I finish both my biology and psychology majors," said Gomes in an emailed message. "Additionally, this opportunity allows me to be a cultural ambassador for The Citadel and to gain knowledge about Alberta and the Canadian healthcare system."

Gomes, who is from Indian Land, South Carolina, hopes to attend medical school and eventually open a medical practice with his father.
"Cadet Gomes embodies principled leadership, honor, duty, and respect, said Lloyd "Chip" Taylor, Ph.D., head of The Citadel Department of Psychology and former Fulbright Fellowship Distinguished Chair in Brain Science and Family Wellness at the University of Calgary. "The fact that he was awarded the prestigious Fulbright Canada Killam Fellowship, which is incredibly competitive, comes as no surprise to those of us who have had the pleasure to teach him during his time at The Citadel."
Gomes applied for the fellowship after learning about it from Taylor. The Killam Fellowships Program provides an opportunity for exceptional undergraduate students from universities in Canada and the United States to spend either one semester or a full academic year as an exchange student in the other country, according to the website.
"Being able to explore the beauty of Canada and to ski as much as possible is also a great benefit of this opportunity," Gomes said.
During his cadet career, Thomas has been awarded both the Gold Star Award and the President's Award for outstanding performance in academics, physical fitness as well as military duties.
In the spirit of the college's servant-leader mantra, Gomes says he has worked to spread cultural understanding in multiple South American Countries. In Brazil, Thomas served as a teacher's assistant, helping to increase foreign English proficiency and helping with daily operations. In Peru, he volunteered at the Special Children of the Amazon school and conducted research on the biodiversity of the Tamshiyacu-Tahuayo reserve in the Amazon jungle. In his free time, Gomes serves as vice president of The Citadel Surf Club taking the group to outings on on Lowcountry beaches.
Gomes anticipates returning to Charleston join his classmates in the South Carolina Corps of Cadets for their Commencement ceremonies on May 9.
Applications for The Citadel Honors Program from prospective cadets for the Class of 2025 are currently being accepted by invitation only, issued as part of the applications process to those who might qualify. To learn more about The Citadel Honors Program, please visit the website here, or email Prof. Ragan at dragan@citadel.edu.