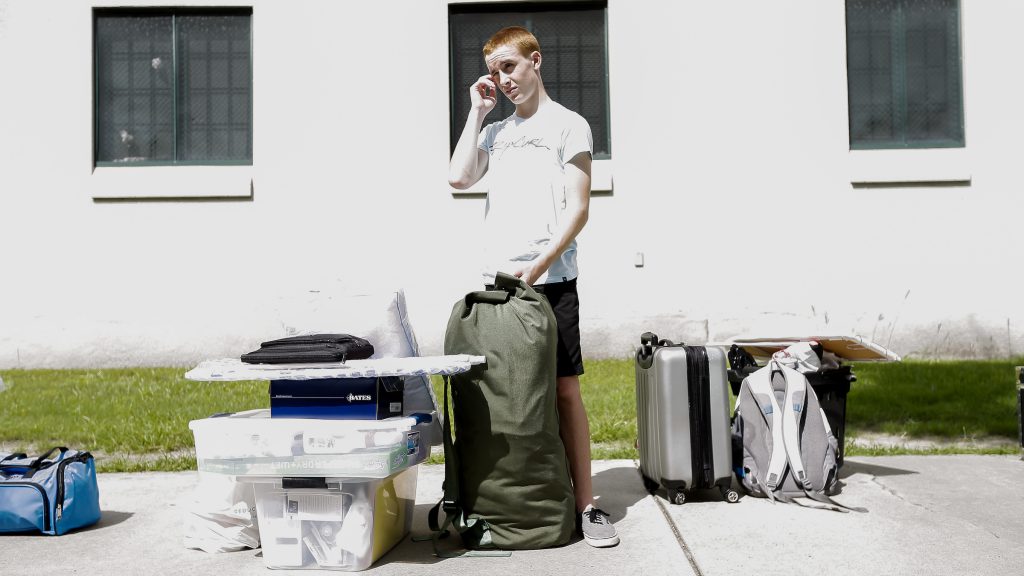 Preparing for success before coming to campus
About 700 young men and women are preparing to enter The Citadel as cadet recruits who will comprise the Class of 2024. The freshmen, known as knobs, report to campus on Matriculation Day, Saturday, August 15, 2020. The moment they enter their barracks they begin months of military, physical, and leadership training with the goal of being recognized as members of the South Carolina Corps of Cadets in the spring of 2021.
These recruits are embracing the rigorous challenges and eventual rewards offered by one of the only two remaining Senior Military Colleges in the U.S. providing a 24/7 military culture. The Corps' structure presents a four-year leadership laboratory, where cadets work according to the values of honor, duty, and respect, toward increasing positions of rank to eventually help lead their peers.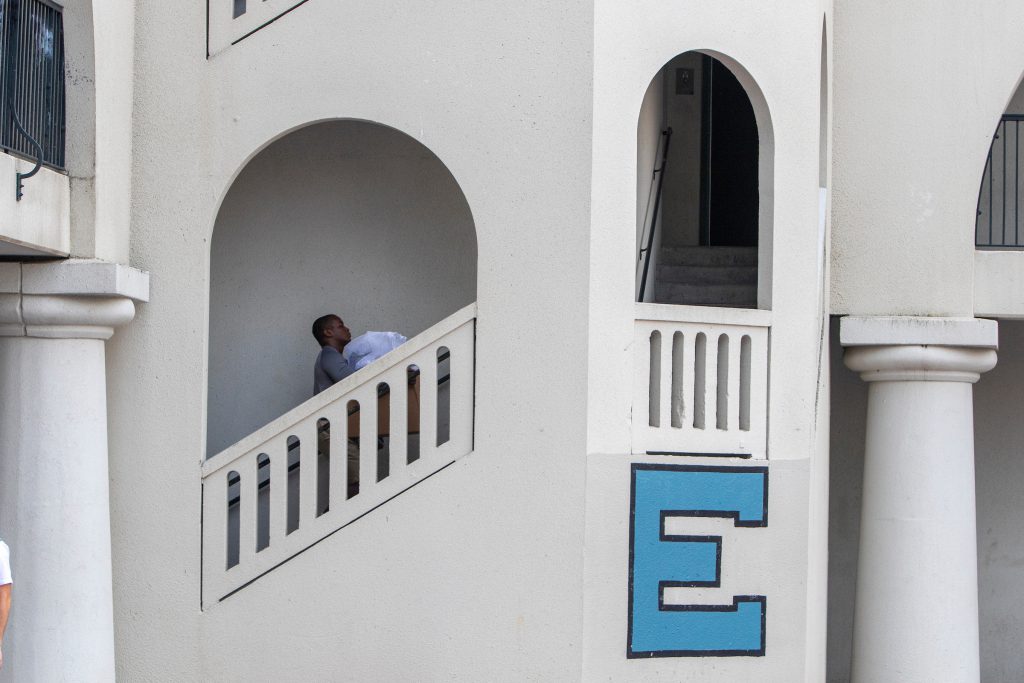 During normal times, an on-campus summer session called The Citadel Success Institute (CSI) is offered to help incoming freshmen better transition to academic, physical and emotional demands of their knob year before matriculating. Due to COVID-19, the Class of 2024 will participate in Virtual Fourth-Class Orientation, provided at no cost by the college since CSI could not take place.
"The Virtual Fourth-Class Orientation will help you succeed in the classroom as well as in the barracks, so please understand how important this preparation will be to your ability to achieve excellence," said CSI director Chris Fudge, in a letter to participants.
Virtual Fourth-Class Orientation
Close to 90% of the Class of 2024 has registered to participate in Virtual Fourth-Class Orientation July 6 – 24. Much of the six-module orientation can be completed at the recruit's own pace, with live Instagram and Zoom meetings help most evenings at 7 p.m. Students should expect to spend about 45 minutes a day, several days a week, for the three-week experience to complete the training.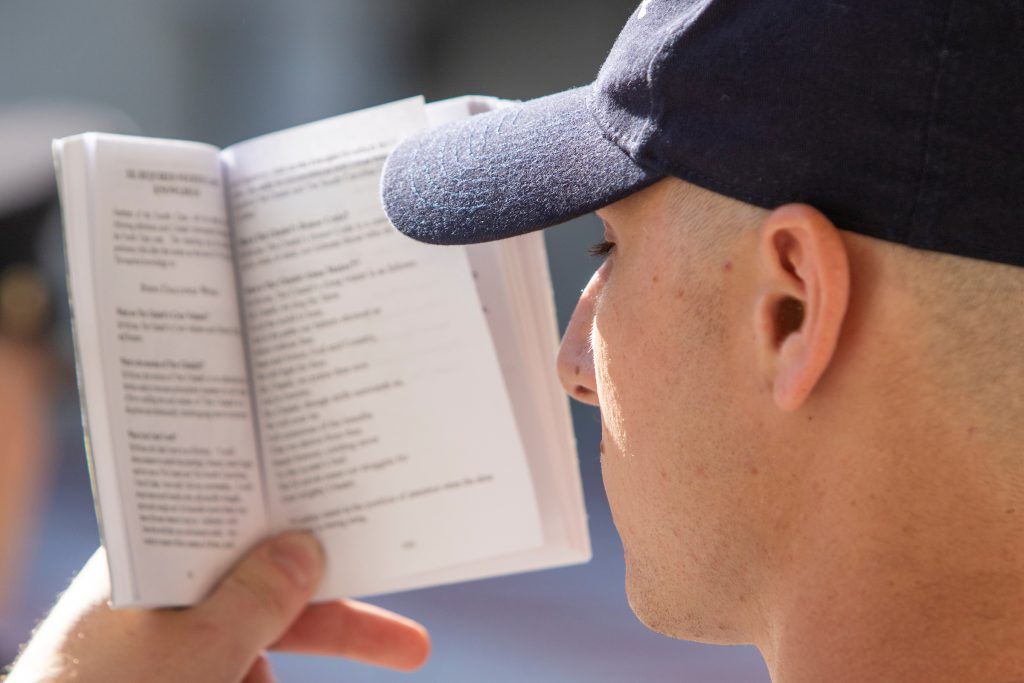 The recruits are divided into teams of 40 – 50 to complete their tasks, interacting with Citadel faculty, staff and upper-class cadets who help lead them through the orientation. 
"You will meet remotely, forming relationships with not only your classmates but also with upper-class cadets whose names and faces you'll be happy to know when you arrive," Fudge said.
The recruits will learn how to navigate the college's remote learning, academic/grading, and Cadet Account Ability platforms. They will also participate in one-on-one virtual advising sessions to learn how to schedule their classes. The freshmen will meet the college's department heads and deans who can provide information for those who have not selected a major, or who have questions about the major they will pursue. Additionally, there will be breakout rooms for group discussions monitored by cadet leadership.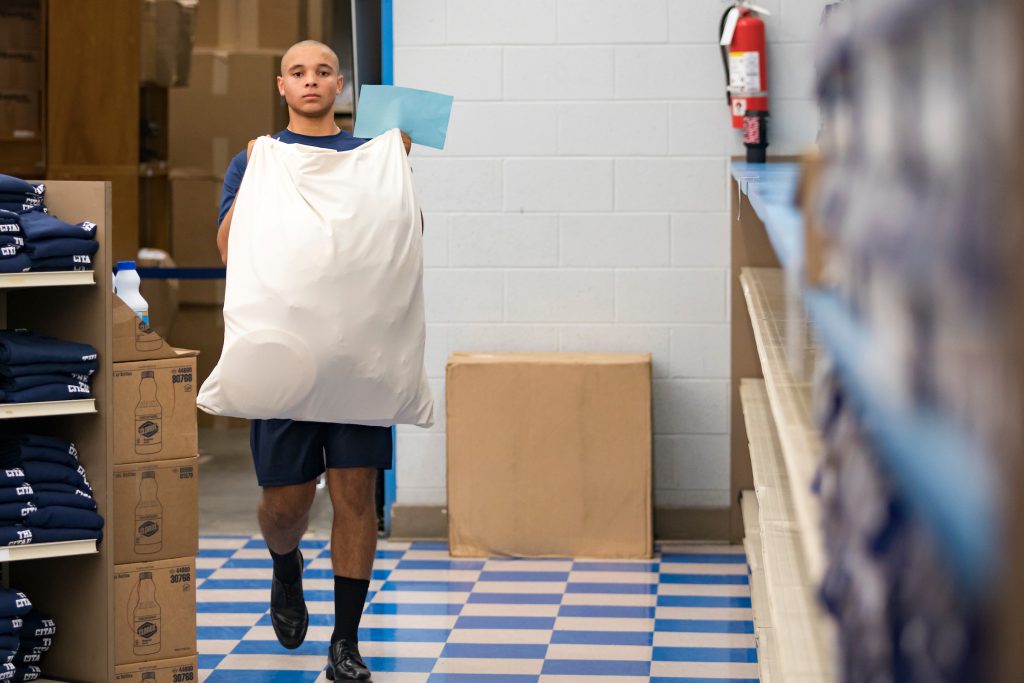 Examples of other elements of orientation include:
Learning alma mater, a requirement for all recruits.
A campus 360 tour and walk through of the academic buildings.
A student services session covering the Student Success Center, tutoring sessions, Disability Services Counseling, Career Center services, clubs, club sports and more.
Virtual workout demonstrations to assist in being in shape for the physical training requirements before arrival.
Remote meetings with company academic officers for guidance on time management.
For more information about the Class of 2024 Virtual Fourth-Class Orientation: visit this webpage to review frequently asked questions, call (843) 953-6773, or email shealye1@citadel.edu.