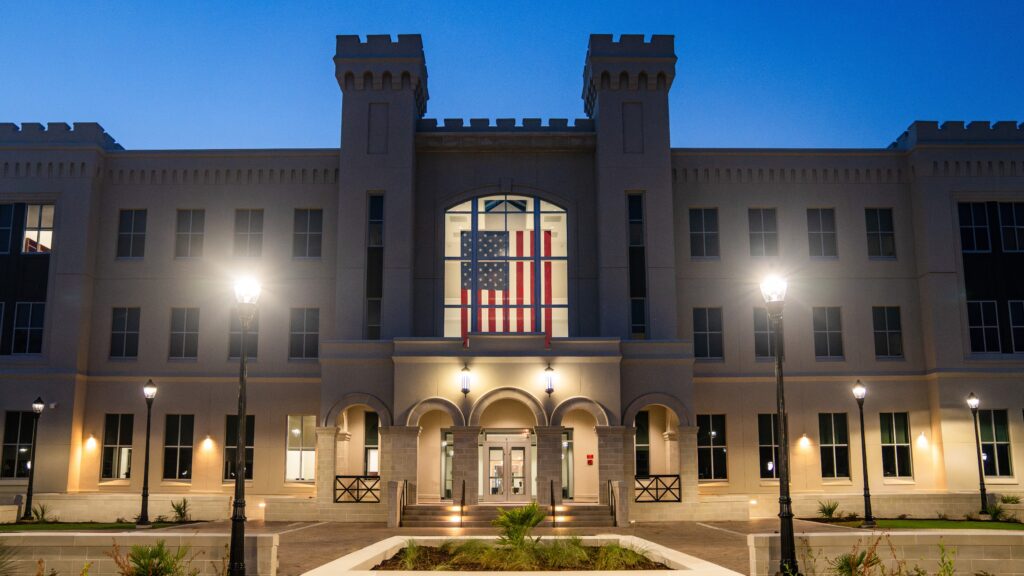 Capers Hall, The Citadel's new humanities and social sciences building, will be set to open next week, filled with numerous amenities for cadets, faculty and the community.
College leaders said the $67 million building has been in the works for at least a decade. Over the years, thousands of cadets have learned at the old Capers Hall, which was torn down to make way for the new building in its place.
The Citadel said the new multimillion-dollar Capers Hall was paid for with a combination of state dollars and gifts from alumni and supporters.
It features an auditorium, a mock courtroom, a training sensitive compartmented information facility, where students can practice handling classified information and a digital media classroom.
All of the military college's cadets will come through this new building, which will hold majors like history, English, intelligence and security studies and criminal justice.
Leaders said the building will not only give cadets more learning opportunities but give the community a chance to get involved with the college.
"We have several spaces in here which are designed to be utilized by our cadets, students and faculty but also in part by the community to include the auditorium and the art gallery," Citadel School of Humanities and Social Sciences Dean Brian Madison Jones said. "We really want the new Capers Hall to be a space that welcomes the Charleston community and beyond. We want it to be a place where we can supercharge our relationships with the community to bring in partners and speakers and help interact with our community in a more effective way."
Cadets will be able to walk through the building for the first time when class begins next Wednesday.