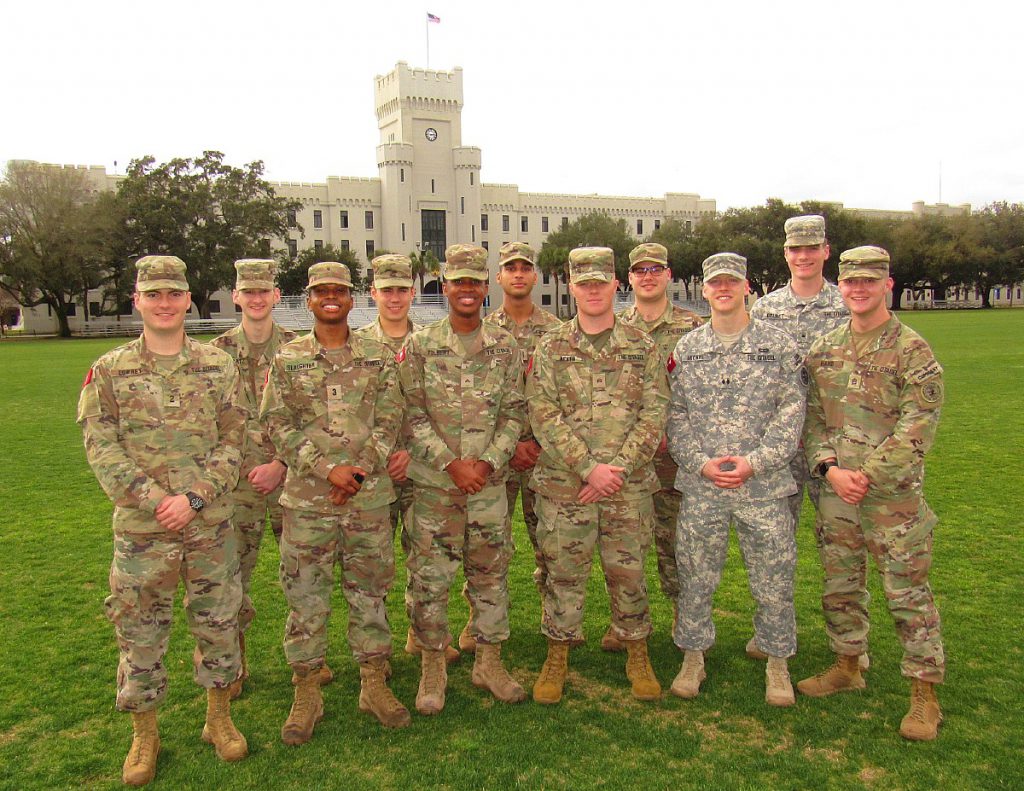 Photo above: Founding members of the Hollings Society at The Citadel. | Credit: Charleston City Paper | Andy Brack
A dozen Citadel cadets have formed the Ernest F. Hollings Society of The Citadel to honor the legacy of the late United States senator and governor who graduated from the military college in 1942.
"We are doing this because of our belief that Senator Hollings' legacy needs more attention on The Citadel campus in the mission of production of principled leadership," said Cadet John J. Acker of Bluffton, chairman of the new group. "This duty must be done by cadets for the benefit of cadets. It's also personal to me because I was such a great admirer."
Retired Marine Gen. Glenn M. Walters, who is president of the college and a 1979 graduate, said in a statement that Hollings was long seen as a champion for veterans, military families, ocean policy, conservation and civil rights.
"Senator Hollings' work as a globally known, principled leader – and one of The Citadel's most accomplished alumni – aligns well with our core values of honor, duty and respect. He will no doubt serve to inspire members of this new cadet club for many years."
Read the full story on Charleston City Paper here.