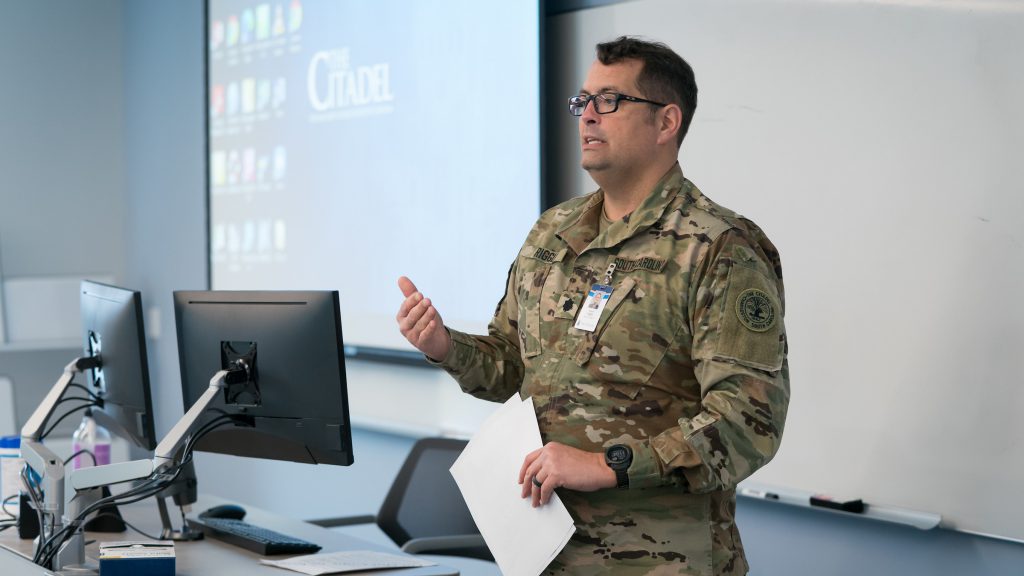 Note: Robert "Bob" Riggle, Ph.D., (photo above) is the head of the Department of Marketing, Supply Chain Management and Economics within the Tommy and Victoria Baker School of Business. Prior to earning his Ph.D., Riggle held sales positions with Naylor Publications and Coca-Cola Enterprises. In addition to his academic duties, he has worked as consultant or subject matter expert in projects for McDonald's Corporation, Caterpillar, Water Missions International, The Charleston Historic City Market/City Market Preservation Trust, Wal-Mart, the Federal Bureau of Investigation and many additional small business or startup firms.
By now, we've all heard about and many of us have experienced the problems caused by supply chain issues. Our next guest says this is also causing marketing headaches for the business community. Mike Switzer interviews Dr. Bob Riggle, a marketing professor at The Citadel in Charleston, SC.
Click here to learn more about the Tommy and Victoria Baker School of Business at The Citadel.