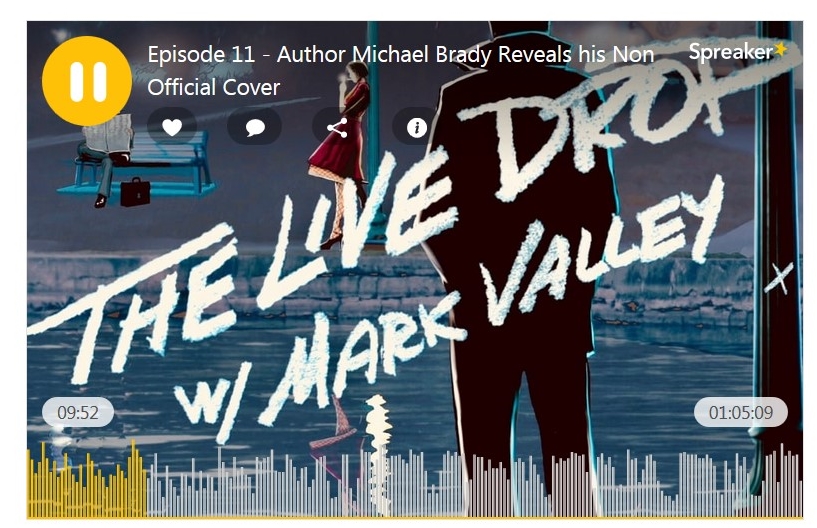 As heard on the The Live Drop
Weekly episodes of this podcast feature guests, which The Live Drop calls "Assets" in classic spy style, from various professions that relate to or directly involve Cold War and intel experiences. Mark is not just the creator and host of The Live Drop, he is also a West Point graduate and U.S. Army veteran who served in Operation Desert Storm and was stationed in Berlin at the end of the Cold War.
Other guests appearing on The Live Drop have included U.S. Air Force Gen. Michael Hayden, who also served as Director of the National Security Agency (NSA), Principal Deputy Director of National Intelligence, and Director of the Central Intelligence Agency (CIA); Jack Barsky, former KGB agent, formerly part of the Soviet Illegals Program, IT specialist, and author of the book Deep Under Cover: My Secret Life & Tangled Allegiances as a KGB Spy in America, and Tim Hall who served in the US Army in Germany, specializing in Morse Code signals — collection and transmitting.
Episode 11
ASSET: Michael Brady
Mark Valley chats with Michael Brady, a retired U.S. Army Lieutenant Colonel, career intelligence professional, and the author of several spy novels. He teaches at The Citadel (Military College of South Carolina), encouraging and patiently guiding his cadets and students to backup their choices with solid intelligence. More information about Michael and his work can be found at Michael Brady