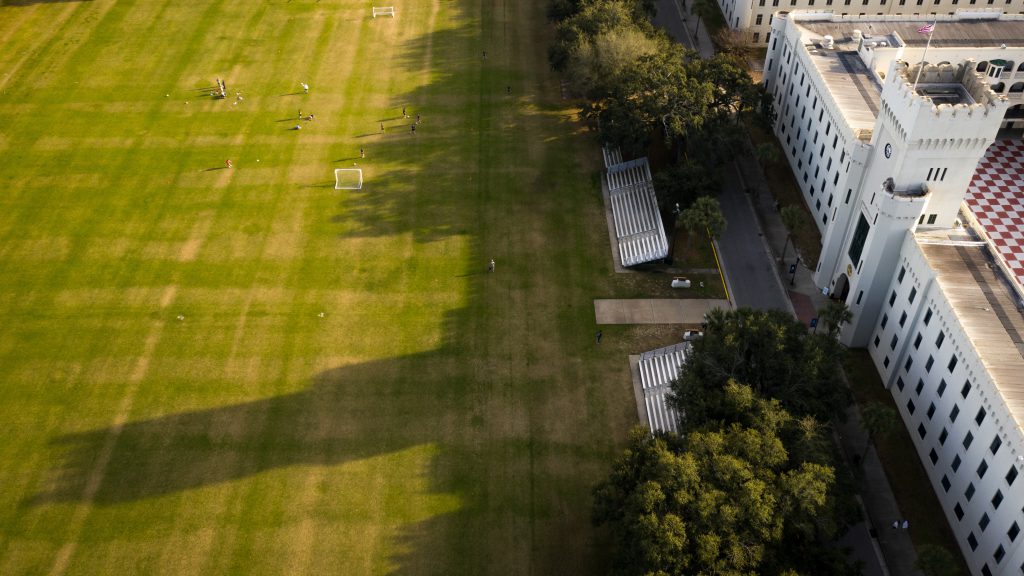 And Baker School of Business ranks in top 20 for Online Business Bachelor's Program
Before the global pandemic made it a somewhat common part of life, the Tommy and Victoria Baker School of Business (BSB) knew that online learning is vital to increase and expand the business education of the state's and nation's workforce.
Now, according to U.S. News & World Report, The Citadel's online Master of Business Administration (MBA) program is one of the Top 100 in the nation.
This continues the tradition of U.S. News & World Report ranking The Citadel's online MBA as best in the state and as one of the best in the nation; last year, the MBA program was ranked at #102.
"We're very excited to crack the Top 100 in U.S. News & World Report," said Michael Weeks, Ph.D., dean of the BSB. "Most of those schools in the Top 100 are very large, research-focused institutions, so for a smaller, teaching-focused institution to be included in the Top 100 is something we're very proud of."
The convenience of distance learning allows working professionals and military service members, both in and outside of South Carolina, to earn an MBA without affecting their occupations.
The online benefits of the BSB are not limited to the graduate students. According to U.S. News, The Citadel also earned a place in the Top 20 for online Business Bachelor's programs.
One of the key indicators that U.S. News & World Report uses to rank online programs is "Faculty Credentials and Training," which measures how well an institution prepares instructors to teach remotely.
Out of 100 possible points, the BSB earned a 98 for the MBA program and a 99 for the bachelor's program.
"This is the first year that the rankings have included a specific designation for online Business bachelor's programs," explained Jeremy Bennett, Ph.D., the director of BSB Graduate and College Transfer programs. "It was all made possible thanks to our outstanding faculty, staff and students – not to mention our partnering two-year schools."
The BSB has agreements with dozens of two-year colleges – as far away as Colorado – which enable business students at those partner schools to seamlessly transfer their credits to The Citadel and earn a bachelor's degree from a top-ranked institution, all from their own homes, without the need to move out of their communities."
The rankings released in January are limited to non-cadet student programs, since cadets studying in the business school take their classes on campus, in-person. Almost 600 cadets are majoring in business, and approximately 375 students in The Citadel Graduate College are pursuing an MBA or completing an undergraduate degree with the BSB.
The Tommy & Victoria Baker School of Business develops innovative leaders of principle to serve a global community. The school is accredited by AACSB International and is a recognized leader in business education.