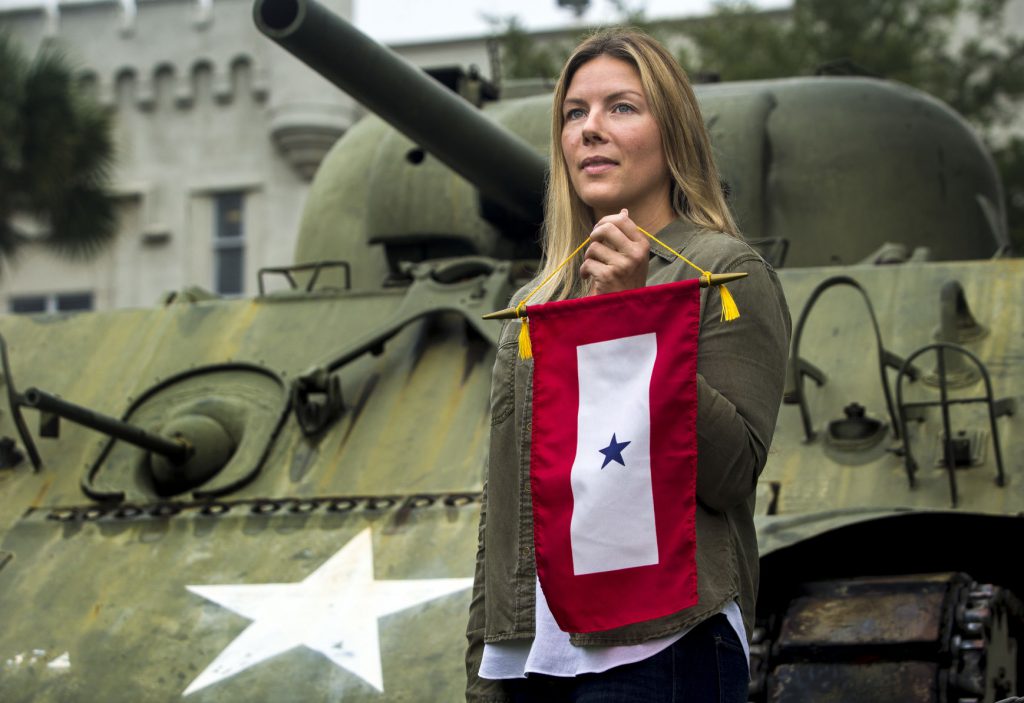 Ashley Towers served America for eight years in the Army National Guard's military police force. Now she will serve the nation again, this time in foreign service through the U.S. Department of State.
Towers is among a group of 45 individuals recently awarded a Charles B. Rangel International Affairs Graduate Fellowship through a highly competitive, nationwide process. The program prepares "outstanding young people for careers in the Foreign Service of the U.S. Department of State in which they can help formulate, represent and implement U.S. foreign policy," according to the Rangel website.
"As a veteran student and campus leader, Ashley Towers exemplifies the very best in Citadel academics and leadership and is truly deserving of a prestigious Rangel Graduate Fellowship," said Larry Valero, Ph.D. head of the Department of Intelligence and Security Studies for The Citadel.
Towers currently serves as president for the The Citadel's Student Veteran Association.
Towers and her class of Fellows will be supported through through two years of graduate study at universities of distinction, internships, mentoring, and professional development activities. The program awards the fellowships annually.
"When I first began looking at the Charles B. Rangel International Affairs Graduate Fellowship, I was immediately drawn to the opportunity of such amazing funding for graduate school, and the excitement of a career with the U.S. Foreign Service that involves travel all over the world and learning new languages," Towers said. "But when I dug deeper into what being a Foreign Service Officer entails, I realized that it would mean much more to me – it would mean serving a greater purpose in another, very different capacity than my time spent in the military, and finding camaraderie in sharing a very important mission. To represent and promote U.S. interests and policy abroad is a great responsibility, and I am honored and grateful for the opportunity."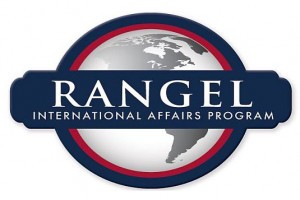 The Fellowship is administered by Howard University and provides each recipient with $42,000 annually for a two year period for tuition, room, board, books and mandatory fees for completion of two-year master's degrees.
Additionally, Towers will have a personally assigned foreign service officer mentor. She will also participate in two summer internships including working on international issues for members of Congress in Washington, D.C. and working in a U.S. Embassy or Consulate assisted with up to $20,000 for internship related expenses.
Fellows who successfully complete the Rangel Program and Foreign Service entry requirements and all security screenings will receive appointments in the State Department Foreign Service. Each Rangel Fellow who obtains a master's degree is committed to a minimum of five years of service.
About The Citadel Department of Intelligence and Security Studies
Intelligence and Securities Studies is one of the most popular and fastest growing academic areas of interest at The Citadel. The Citadel has trained provided highly skilled intelligence and security military officers and civilian leaders for more than 100 years.
The Citadel offers Bachelor of Arts in Intelligence and Security Studies, a non-cadet degree completion program, and a minor. Additionally, The Citadel Graduate College offers a Master of Arts in Intelligence and Security Studies or a Graduate Certificate in Intelligence Analysis.
In the fall of 2020 there were approximately 375 undergraduate majors, 20 minors, and 85 graduate students.
For more information on the programs, please email intell@citadel.edu.