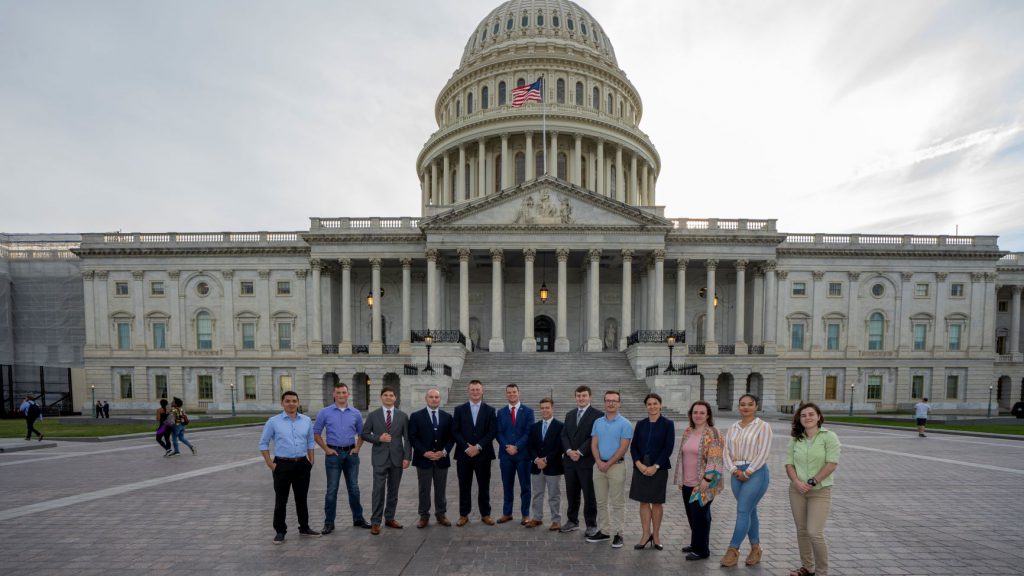 Annual program gives cadets and students first-hand experience in U.S. domestic and foreign policy
The Citadel is giving the next generation of principled leaders a chance to learn directly from today's decision makers.
This is the fourth year The Citadel in DC program has been offered, and it has been made possible every year by the college's strong ties with Washington, DC, as well as the large alumni network there.
This year, The Citadel in DC program is giving 14 cadets and students the chance to earn academic credit and real-world experience. The nearly two months-long program combines an internship with a class, allowing participants to earn nine total credit hours. During their time in Washington, the cadets and students live in Catholic University.
The program is offered through The Citadel Career Center and paid for through The Citadel Career Center Scholarship Fund.
Previously, the academic portion of the program has been taught through various combinations of the Fine Arts, Criminal Justice, Political Science and Business departments. But this time, The Citadel in DC is being taught through the Intelligence and Security Studies department, and the class's focus is on related U.S. policies, both foreign and domestic.
The practitioner and professor of policy
The class portion of The Citadel in DC is being led by Muhammad Fraser-Rahim, Ph.D., a professor in the Department of Intelligence and Security Studies at The Citadel and an expert on violent extremism issues with areas of specialty on transnational terrorist movements, counter-terrorism, Islamic intellectual history, Islam in America and contemporary theology in the Muslim world and African affairs.
"I consider myself a scholar as well as a practitioner," said Fraser-Rahim. "Everything we do in class is relevant and timely for the students, so they understand things in real time. It's very relevant to current events."
Fraser-Rahim is also the Executive Director, North America for Quilliam International, the world's oldest counter-extremist organization. He has been featured on MSNBC, CNN, Al Arabiyya, Al Jazeera, Fox News, BBC, France 24, NPR and more.
"I'm pretty plugged into what's happening in Washington, having worked in government myself," continued Fraser-Rahim. "It helps students experience what's going on, not just in theory but also in thinking about life, jobs or careers moving forward. It really excites me to be able to give them that opportunity that hopefully changes their perspectives and serves as an inspiration for what they want to do in the future."
Students attend class with Fraser-Rahim once a week, which includes guest speakers such as Rep. Joe Cunningham (D-SC) and Erin Wilson, who works as a senior policy fellow on Capitol Hill.
Interning while living and learning
Between classes, though, the students are working as interns in government, corporate and non-profit organizations.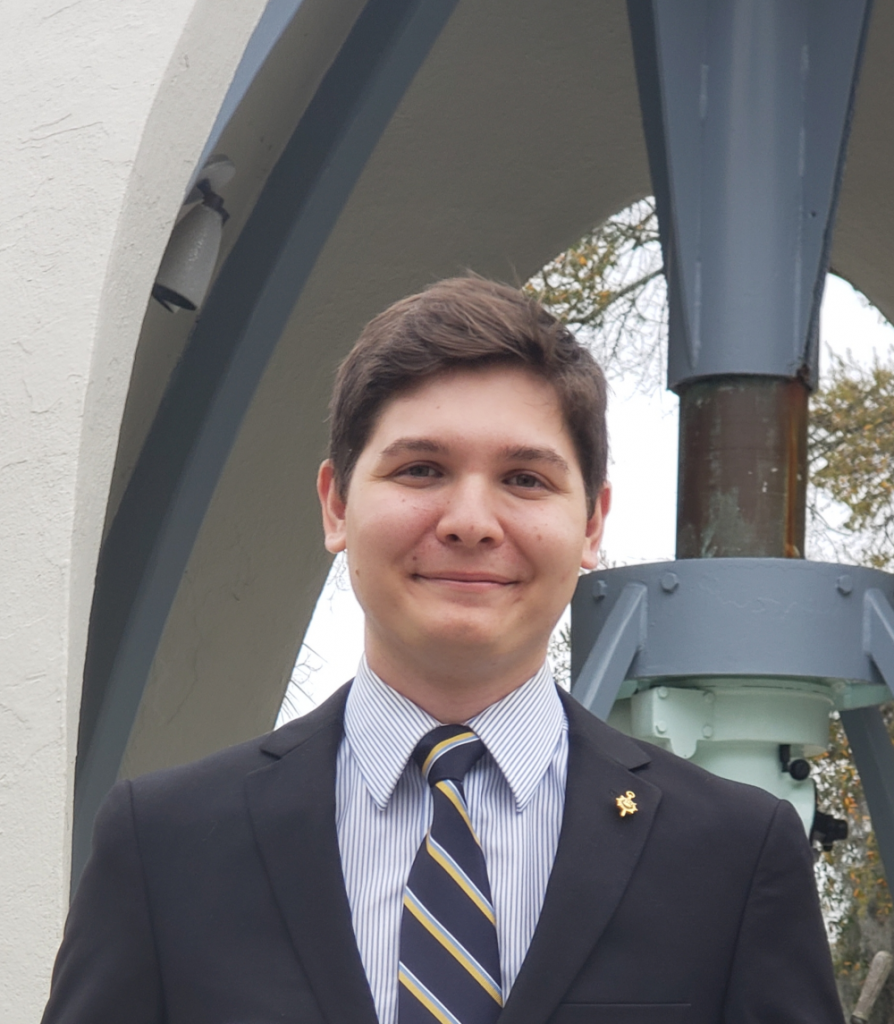 "Working in the District of Columbia is a personal goal of mine because of my military background and historical appreciation," said Jose Cajar, a veteran student majoring in English. "The Citadel in DC is a great opportunity and stepping stone for Citadel students like me."
Cajar is interning in Sen. Tim Scott's office.
The Citadel's alumni network in Washington, DC, includes approximately 1,400 graduates, some of whom received job offers after interning through The Citadel in DC program. One of those is Jonathan Taylor, Class of 2019, who currently works at the National Waste and Recycling Foundation, where he interned in 2016. Now he's serving as a preceptor for Sebastien Offredo, who is interning with the foundation.
What other students are saying about The Citadel in DC
Rose Bailey, CGC – Intelligence & Security Studies
Department of Homeland Security: TSA Headquarters
"I am very grateful for this opportunity and am aware of how competitive the job market is for employment with the federal government. This opportunity will allow me to showcase my skills and knowledge learned here at The Citadel to begin building my experience for my future career in intelligence."
James "Jay" Newman, Jr., Cadet – Criminal Justice
Rep. Ralph Norman's office
"The opportunity to work and live in DC this summer is an incredible chance for me to build my network and gain valuable experiences that will definitely help me after graduation."
Troy Smith, Cadet – Intelligence & Security Studies
Rep. Ted Budd and Sen. Richard Burr's offices
"For me, this opportunity means that I get the chance to gain the experience and knowledge of working in Washington, DC and on Capitol Hill that will help prepare me for any future career pursuits after graduation. As someone from North Carolina, I am very passionate about my state and getting to work with elected officials who represent me in Congress was simply an opportunity that I could not pass up."