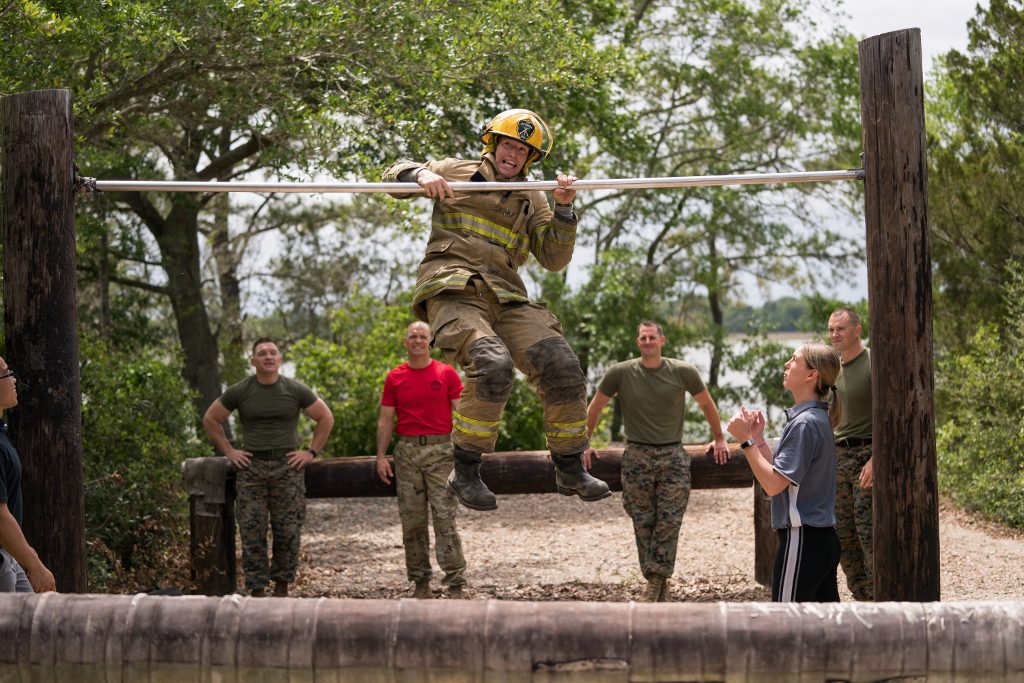 The Citadel's Department of Health and Human Performance, and its newly established Center for Performance, Readiness, Resiliency, and Recovery (CPR3) are working to improve the safety and security of the state and the nation, through improving the fitness and health of its people, especially military recruits and first responders.
Previous research conducted at The Citadel led by Dan Bornstein, Ph.D., demonstrated that South Carolina is part of a cluster of southern states that disproportionately threaten national security by producing U.S. Army recruits who were significantly less physically fit than those from other areas of the nation, therefore more likely to become injured during Army basic combat training.
"While that research shined a spotlight on a problem, The Citadel is committed to on-going research that involves undergraduate and graduate students to find ways to address this problem," said Bornstein, the lead research investigator and a professor in The Citadel Department of Health and Human Performance.
Results from two of those on-going research studies, will be highlighted at the Southeastern Regional Meeting of the National Strength and Conditioning Association, being held at Winthrop University Sept. 14.
During the conference, Citadel Graduate College Health and Human Performance student, Brennan Textor, will present results from her master's thesis which investigates ways of predicting performance on the U.S. Army's new Army Combat Fitness Test (ACFT).
"Graduate student Brennan Textor's research is particularly relevant as the Army works to understand how the ACFT, and the training that prepares soldiers for it, can best prepare and maintain a fighting force ready to outmaneuver and outfight enemy forces," Bornstein explained.
Brennan's area of research will be continued by Citadel professor Ryan Sacko, Ph.D., via a study he's leading within the South Carolina Corps of Cadets.
"This study will provide cadets and graduate students with research experience that will assist the Army, and other military branches, in identifying the most efficient ways to predict performance and minimize risk of injuries across the U.S. Armed Forces," Bornstein said.
Cadet Charles-Michael Alexander, an Exercise Science Major, will also present findings from his research on The Citadel's Physical Readiness Officer (PRO) Program. The PRO program is designed to develop a core team of cadets who can lead their cadet companies in a form of physical training incorporating the science of exercise into traditional military physical training.
"Results from this study demonstrate the importance of having highly-trained individuals leading "tactical athletes" through their physical training programs," Bornstein said. "This work has resulted in The Citadel taking the lead nationally in developing and launching three new academic degree and certificate programs in tactical performance and resiliency."
For more information about The Citadel Health and Human Performance degrees and programs, visit the website, email hhp@citadel.edu or call (843) 953-5060.