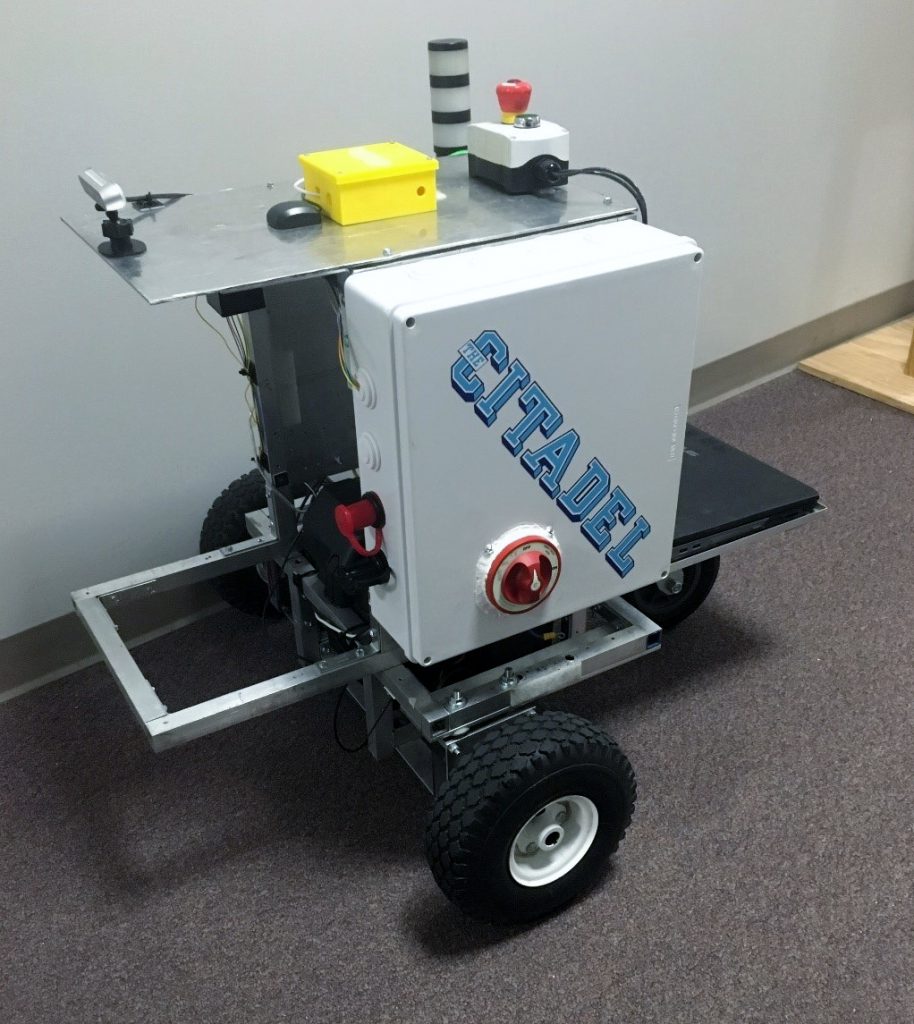 Post competition update:
The Citadel's team came in 5th place (out of 45 entries) in the Design Competition:
1. Georgia Institute of Technology
2. Manipal Institute of Technology
3. Rensselaer Polytechnic Institute
4. Hosei University
5. The Citadel
6. IIT Madras
Congratulations Citadel team!
June 6, 2019
Bender is on the run. So are 45 other intelligent vehicles. They're converging, with their student inventors, in Rochester, Michigan where they will face off to show off their swagger.
Five engineering students from The Citadel's evening undergraduate program are with Bender, and their professor, Bob Barsanti, Ph.D., at the 27th Annual Intelligent Ground Vehicle Competition at Oakland University.
"This is an exciting opportunity for our students because it is a really fun way to experience being an engineer, learn about self-driving, unmanned vehicles, and to work with the technology of the future," Barsanti explained. 
Two electrical engineering majors, Rutledge Detyens and William Quade, and three mechanical engineering students, Nicole Flexner, Justin Geisler and Michael Rudd comprise the team that created Bender. The team was formed last fall and has worked together on Bender ever since
"Building an intelligent ground vehicle requires students to design and construct an autonomous vehicle that can navigate a football field sized obstacle course  using a variety of modern sensors," Barsanti said.
The three day competition includes four competition categories:
Auto-Nav Challenge – the full obstacle course requiring the vehicles to perform full autonomous operation throughout
Design Competition – students must document their vehicle development  in a design report, followed by an in-person presentation to judges
Inter-Operability Profile Challenge – students make their vehicles more interoperable, by requiring development of a Joint Architecture for Unmanned Systems (JAUS) compliant vehicles, which is the architecture currently used for military robots
Self-Drive Challenge – demonstration of full road operations: lane keeping, lane switch, merging, avoiding crossing obstacles (simulated pedestrians/vehicles), taxi pickup of passengers, pothole detection, stop and crosswalk lines detection, right/left turn and intersection detection/logic, navigation to GPS waypoints and autonomous parking.
Barsanti's teams have finished in the top ten several times, most recently finishing in ninth place in the navigation competition, but he says this trip really is about the journey, rather than the win.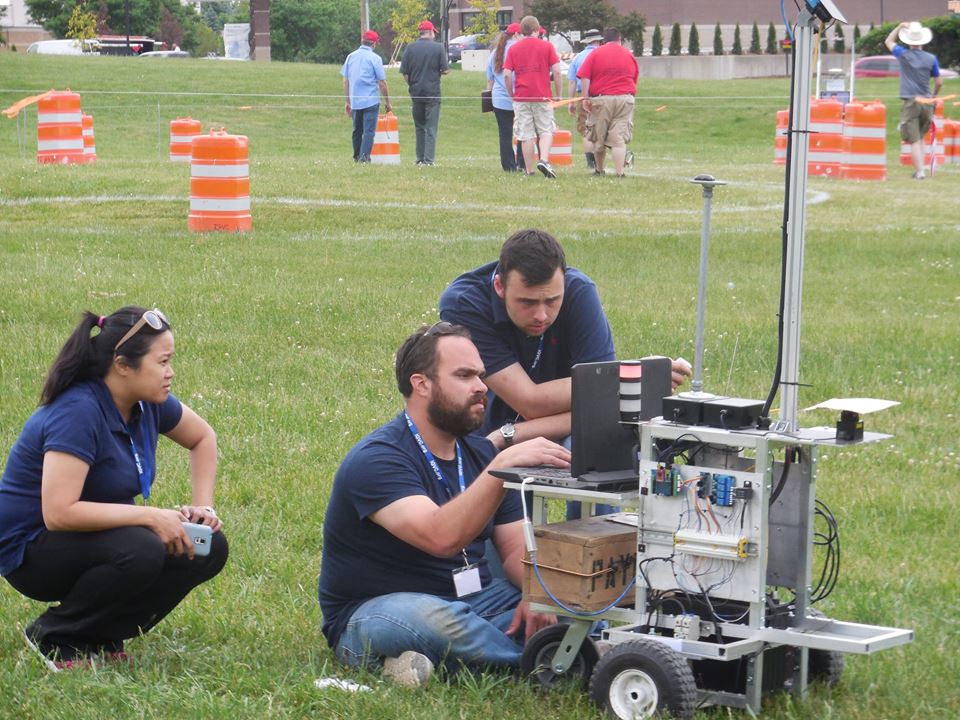 "The machine is built as part of a senior capstone design project here at The Citadel. It is the product of  ten months of student effort. It has a lot of advanced technology including GPS navigation, LIDAR detection, video capture, and computer imaging," he explained. "All of the systems are integrated and controlled by a computer running specialized robot software and algorithms. This is cutting edge work for undergraduate students."
The outcome of Bender's performance will be shared here when the team returns from the competition.