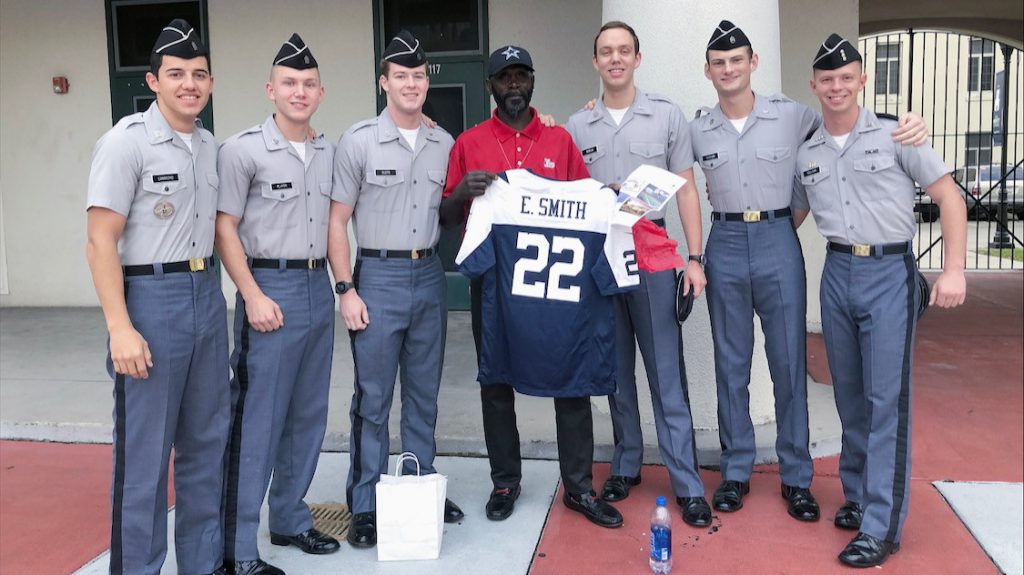 This is the season of giving, but a group of cadets at the Citadel are taking that to a whole new level.
Longtime Citadel janitor Dwight Holmes never misses a Dallas Cowboys game, even though he can't travel home to watch his team.
"My team since 1970. Grandma and grandaddy were Cowboys fans. I always followed this team," Holmes said.
Holmes says he normally watches the games in the lounge inside Capers Hall, or inside the barracks.
"He's just one of those guys, more than a face in the crowd. He takes time out of his day, invests it in us, takes special interest in our lives. The least we can do to give back to him and give him something," says Citadel cadet Sam Ouzts.
It's nice to give, but the Echo and Hotel companies in Batallion Two might have hearts bigger than the Lone Star state.
"Sitting in my room, we decided we wanted to do something nice for a man who does so much for us." explains Ouzts. "We started small. We wanted to get him a jacket, but we kept raising money and raising money until we had enough to send him to a Cowboys game. The generosity that everyone had that supported us, it was unreal."
In a few days, about $1,800 was raised in a place where commands are commonplace. But the one for Holmes stood out: "Dwight, be here in the barracks at 7:45 AM."
"They gave me a bag. I opened it up, looked in it, and it was an Emmitt Smith number 22 jersey, a gift card, plane tickets, a hotel, expense money," says Holmes. "They took care of everything for me to go to the stadium. They raised a bunch of money. I was shocked, I thought it was just a jersey. They said to look a bit deeper It was everything. Real nice."
Holmes won't be on Moultrie St. on December 29 searching for a TV deeply hidden on the Citadel campus.
Holmes says he has never seen a Cowboys game in person."I'm kinda choked up. I wasn't expecting that. It's a front-row seat."