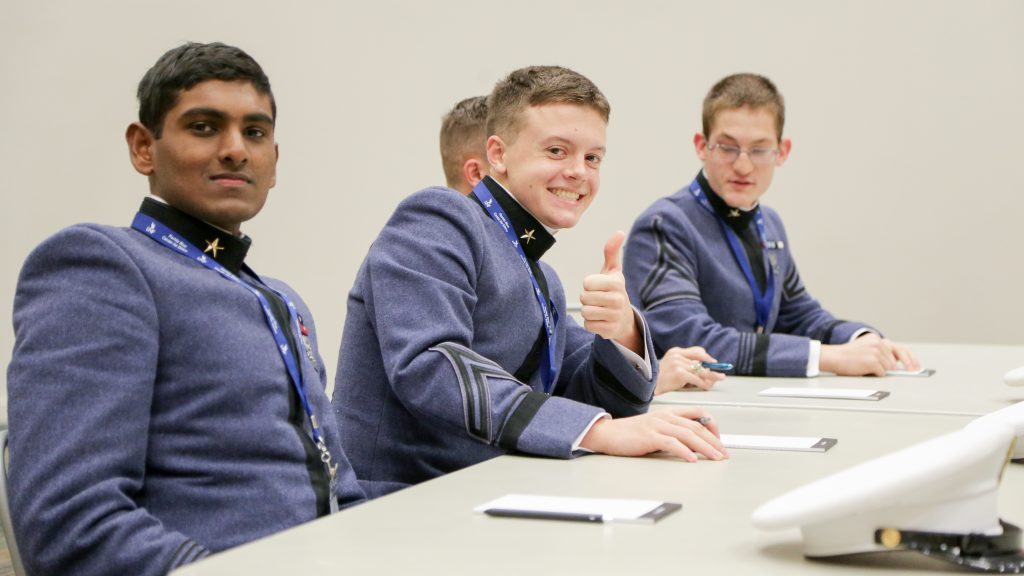 The team of four cadets will compete in Atlanta, Georgia in February 2020
Climate change, student loan forgiveness, freedom of speech on social media and more — these are just some of the topics discussed by students competing in the Southeast Regional Ethics Bowl in Jacksonville, Florida in early November.
Hundreds of students across the United States and Canada compete in 12 regional Ethics Bowl competitions each fall, and the winners from those regional competitions will gather for the national competition later in the academic year.
Four of those competitors will be Citadel cadets — William Hope, Akhil Prathipati, Eric Skinner and Harrison Wedgeworth.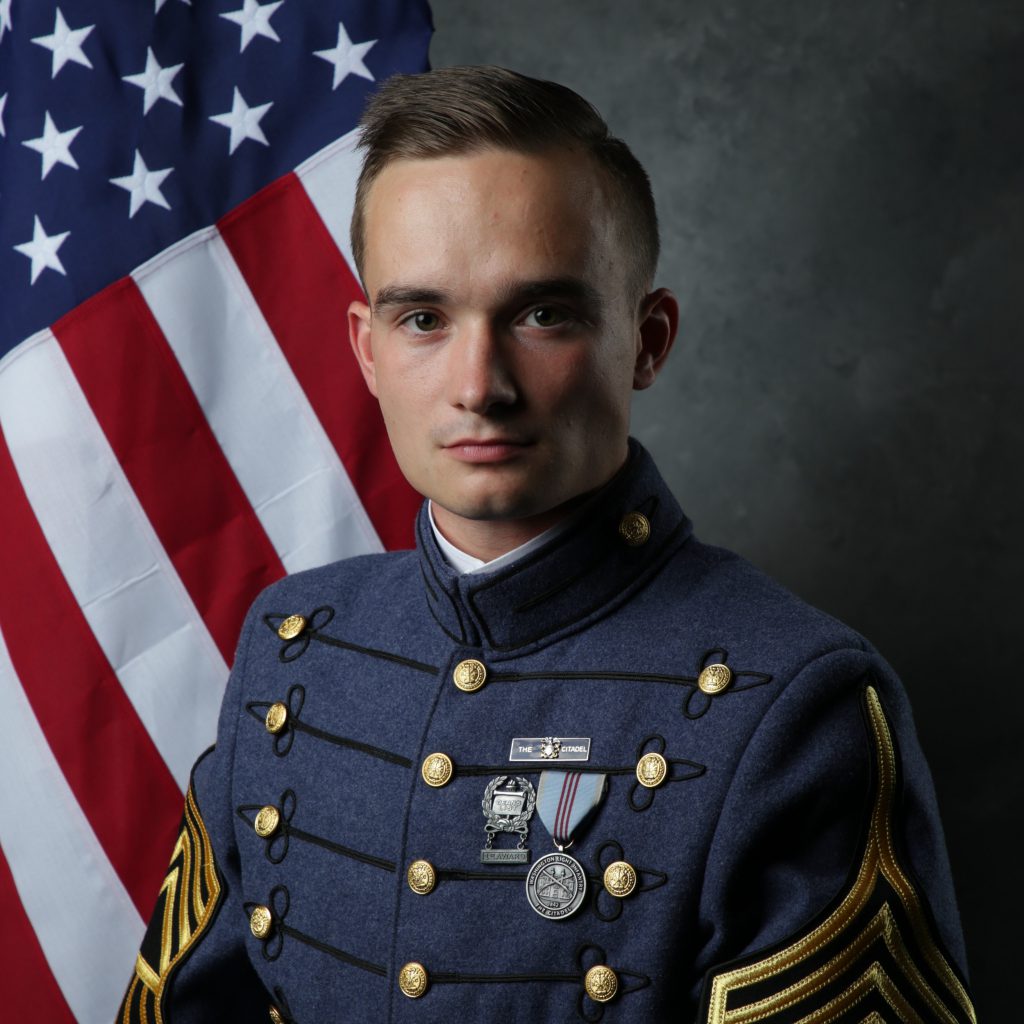 William Hope is a senior from Spokane, Washington, majoring in Electrical Engineering.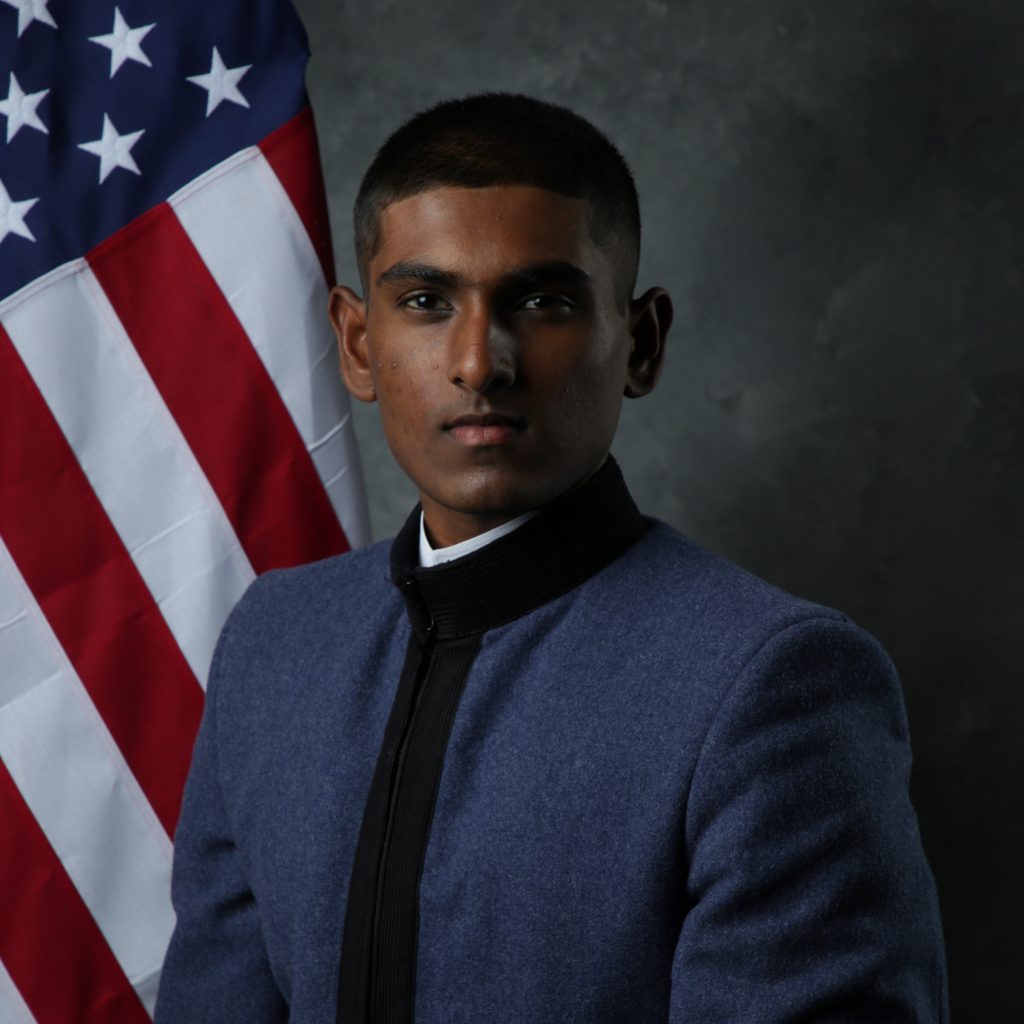 Akhil Prathipati is a sophomore from Summerville, South Carolina, majoring in Chemistry.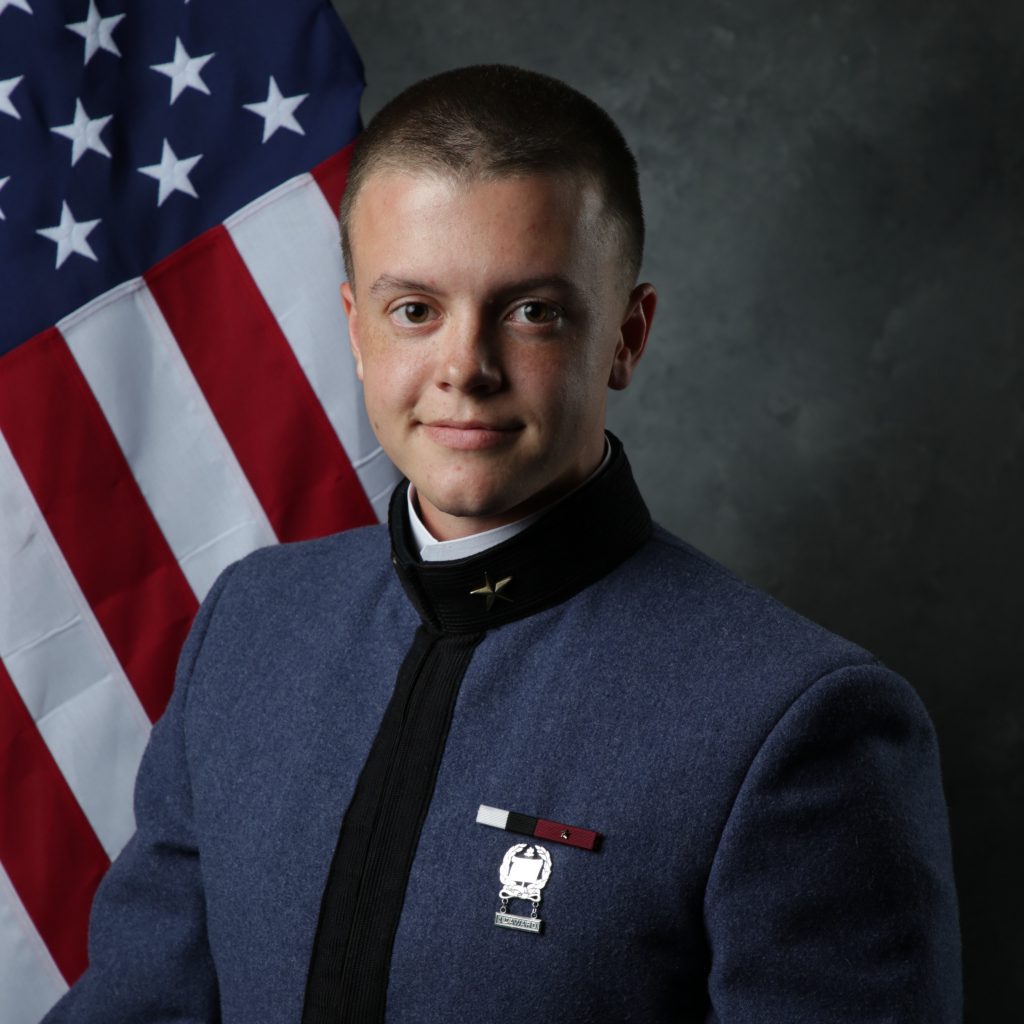 Eric Skinner is a sophomore from Saint Augustine, Florida, majoring in English and Electrical Engineering.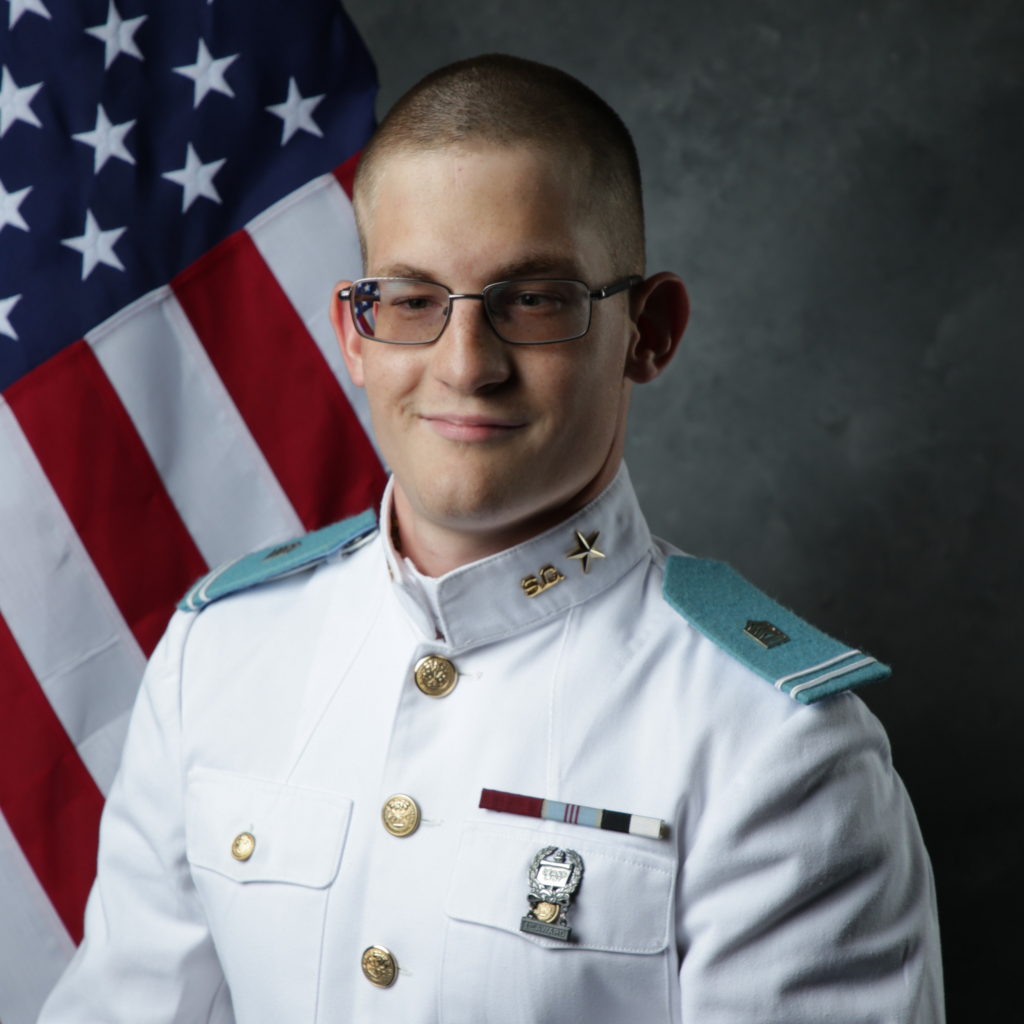 Harrison Wedgeworth is a junior from Ladson, South Carolina, majoring in English.
After four 90-minute rounds, The Citadel's Ethics Bowl team finished in 4th place, earning a spot at the national competition early next year.
"Our team really came together at the competition," said Grant Goodrich, the faculty advisor for the team. "Each member of the team contributed to each round. The team was well-spoken, listened well and was able to engage the other teams with respect and genuine interest in their positions. In the end, their hours of research and discussion paid off. We are all very excited about competing at Nationals."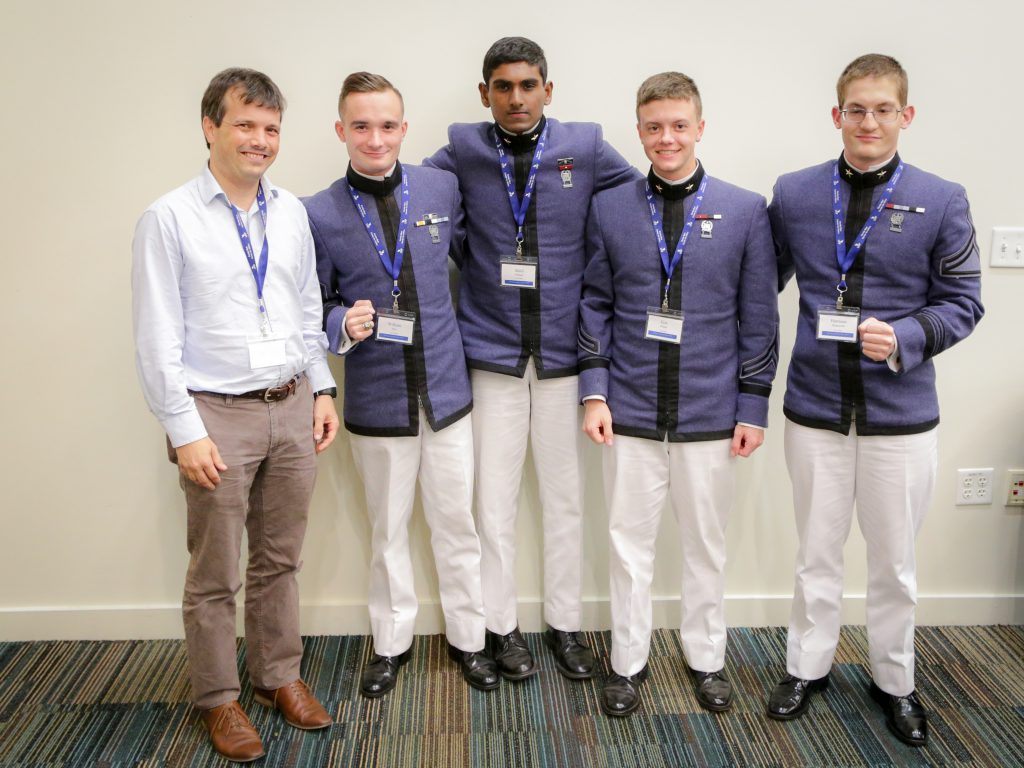 The team will travel to Atlanta, Georgia, to compete in the Intercollegiate Ethics Bowl National Competition on February 22-23, 2020.
The other schools who qualified for the national competition are, in order of placement: the University of Baltimore, Seton Hall and the Naval Academy.
The Intercollegiate Ethics Bowl National Competition is organized by the Association for Practical and Professional Ethics, a comprehensive, international organization advancing scholarship, education and practice in practical and professional ethics.