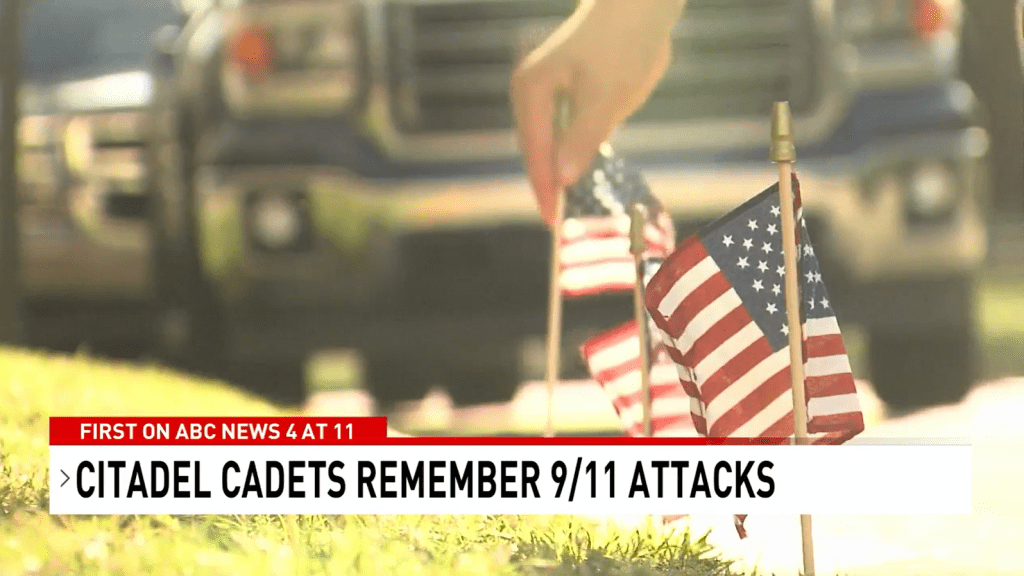 Citadel cadets on Thursday evening laid out one American flag for each victim of the Sept. 11 attacks.
"To bring out the flags for 9/11 is something I wish we could do more often. But it's something that we love doing. We love to do it to honor those that we lost," said John McGrarth, a senior at The Citadel and the president of the Citadel Republican Society, who helped organize the effort.
McGrath says that even though many of the cadets working on Thursday weren't born when the attacks happened, they understand how much it has affected the American way of life.
"A lot of the decisions that have been made have affected people's parents that served, has affected their decisions to serve as well," said McGrath.
Another group the cadets honored were the 13 servicemembers lost in the withdrawal from Afghanistan last month. They say that event reminded them just how dangerous serving their country can be.
"A lot of people younger than me that we lost. The average age was 22, I just turned 23. I consider those Marines, those servicemembers my peers," said McGrath.
The flags will remain on the campus until September 13.