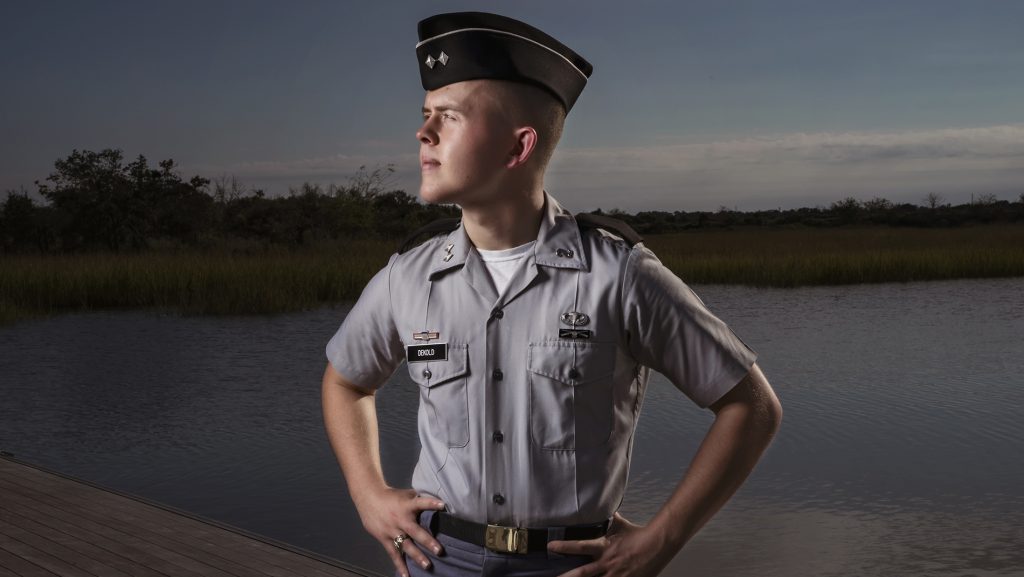 Cadet Richard "Chad" DeKold, a member of The Citadel Class of 2019, and 2nd Battalion Commander for the South Carolina Corps of Cadets, is one of the students selected to receive a prestigious Schwarzman Scholarship. DeKold, who attends The Citadel on a U.S. Army ROTC scholarship, is in the Honors Program and is pursing two majors: Intelligence and Security Studies, and Political Science with a focus on International Politics and Military Affairs. He is studying Chinese as his minor.
The Schwarzman Scholars program was started in 2016 with the goal of preparing the next generation of global leaders. The 147 college students selected for the Schwarzman Scholars Class of 2020 will pursue a Masters in Global Affairs with concentrations in public policy, economics and business, or international studies at Schwarzman College which is part of Tsinghua University in Beijing.
According to the program announcement, the selection process is designed to identify the most promising young leaders from around the world. The site's description of DeKold is as follows:
"Richard DeKold reformed the leadership development program at The Citadel as one of its top Cadet Commanders and pioneered interfaith dialogues on LGBT inclusion. He has interned for the Institute for the Study of War's Afghanistan Project in D.C. and analyzed the security of Chinese investments in Qatar for the Pudong Institute in Shanghai. As a Schwarzman Scholar, Richard plans to serve as an Infantry Officer and identify areas for Sino-American security cooperation. Richard is 21 years old and from the United States."
DeKold was one of 400 semi-finalists who interviewed in one of four cities around the world before a panel of CEOs, former heads of state, university presidents and other global leaders. The final selection of scholars was announced Dec. 3.
"Our newest class includes a diverse group of future leaders from around the world. They join a global network of Scholars who have committed themselves to being a force for change, regardless of where their professional or personal passions take them. My hope is that a year in Beijing will inspire and challenge these students in ways they haven't even imagined. I look forward to seeing how this new class will leave its mark," said Stephen A. Schwarzman, Co-Founder, Chairman and CEO of Blackstone, and Chairman of Schwarzman Scholars.
Some of DeKold's other accomplishments include completing the Army Ranger Challenge in 2015 and 2016. He prepared a Charleston Port security analysis for the Federal Bureau of Investigation, competed as a member of the The Citadel ethics bowl team, and studied abroad in Taiwan as part of the Department of Defense's Global Officer Program. Additionally, DeKold managed a team of college and high school students for a candidate for U.S. Senate, is a member of the Cordell Airborne Ranger Society at The Citadel, and is an Eagle Scout.
Additionally, DeKold is featured in the college's Our Mighty Citadel campaign for his work as a volunteer during Hurricane Florence. Watch his video here.