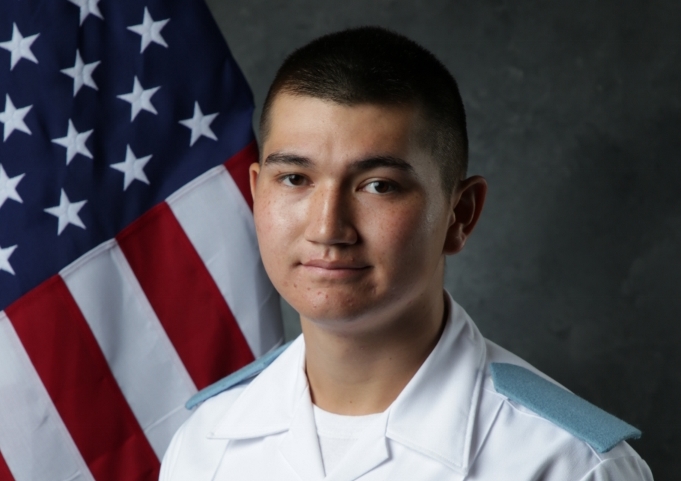 A Citadel cadet recruit, Max Zappendorf, earned some extra support to help fund his pursuit of an education that will lead to a military career in cyber security and intelligence. Zappendorf was awarded the Marci McCarthy Scholarship for cyber security studies through the International Consortium of Minority Cybersecurity Professionals (ICMCP). The organization supports the representation of women and minorities in cyber security professions.
Zappendorf, who is from Dawsonville, Georgia, is a freshman attending The Citadel through a U.S. Army ROTC scholarship. He applied for the additional ICMCP scholarship prior attending The Citadel.
"I am very thankful to have this additional support and am thrilled I was selected," Zappendorf said. "My goal is to combine cyber security and intelligence studies with Chinese to gain skills that will be in high demand."
During a conference in Atlanta in mid-September, ICMCP recognized Zappendorf and eight other college students from across the country who earned different cyber securities scholarships through the organization.
"ICMCP is very excited to award these scholarships to such outstanding individuals; these winners are moving into the important and challenging field of cybersecurity, and we couldn't be prouder of their accomplishments," stated ICMCP president, Aric K. Perminter.
Zappendorf could not attend the event to accept it in person due to his classes, but provided a videotaped acceptance of the award.
Marci McCarthy, president and CEO of Tech Exec Netoworks, provided the specific scholarship Zappendorf earned. She posed for a photograph at the conference with Zappendorf's mother, Seannie, who accepted the scholarship on her son's behalf.
The mission of ICMCP:
…to achieve the consistent representation of women and minorities in the cybersecurity industry through programs designed to foster recruitment, inclusion, and retention – one person at a time. The ICMCP tackles the "great cyber divide" with scholarship opportunities, diverse workforce development, innovative outreach, and mentoring programs.

ICMCP.org