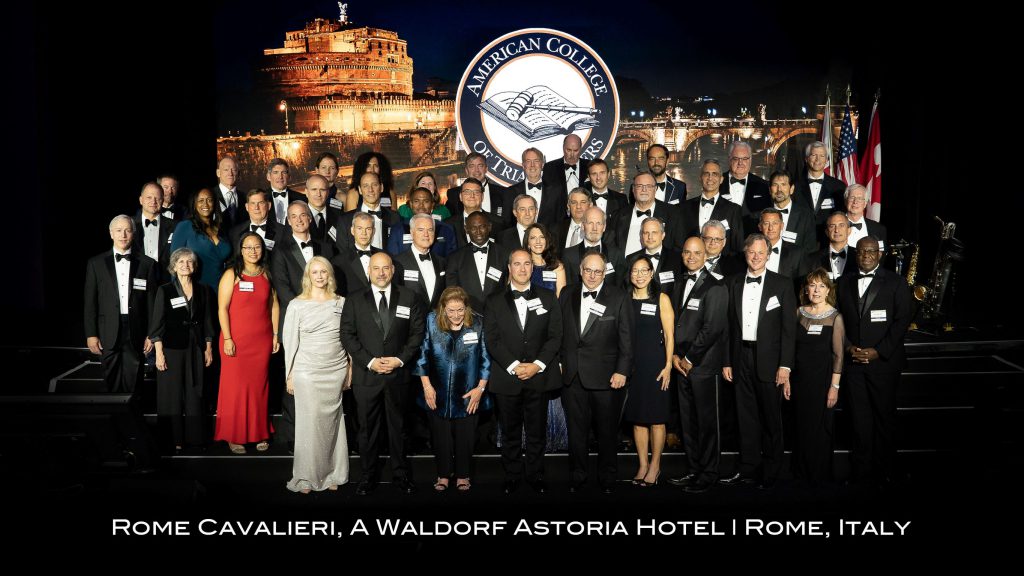 Stanley Myers, '98, a member of The Citadel Board of Visitors, is now a fellow in a preeminent, nationally recognized organization for lawyers.
The American College of Trial Lawyers officially inducted Myers in September, during a meeting in Rome, Italy.
Fellowship in the ACTL is extended by invitation only, after careful investigation, to experienced trial lawyers who have mastered the art of advocacy and whose professional careers have been marked by the highest standards of ethical conduct, professionalism, civility and collegiality.
Lawyers must have a minimum of fifteen years trial experience before they can be considered for Fellowship.
"I am completely humbled," said Myers. "I had no idea I was being considered as a Fellowship candidate. It is especially meaningful to me that the judges and colleagues I've collaborated with over the years had such kind things to say about our work together."
A native of Swansea, South Carolina, Myers was elected to The Citadel Board of Visitors in 2014 and reelected in 2020. He graduated from the Military College of South Carolina in 1998 with a degree in Political Science.
Myers began practicing law after graduating from David A. Clarke School of Law – in Washington, D.C. – in 2004.
He is a partner at the law firm of Moore Bradley Myers in South Carolina, where he practices in the areas of personal injury law, workers' compensation, criminal defense and military law.
Myers is a lieutenant colonel and serves as the Staff Judge Advocate for 59th Troop Command at McEntire Joint National Guard Base in Hopkins, South Carolina. He graduated from the 64th Military Judge School in Charlottesville, Virginia, and was named the first African-American military judge in South Carolina history.
Prior to his induction into the ACTL, Myers was named a Young Lawyer of the Year by the American Board of Trial Advocates. He was also selected by his peers as a Super Lawyer.
There are approximately 5,800 ACTL members in the United States, Canada and Puerto Rico. ACTL maintains and seeks to improve the standards of trial practice, professionalism, ethics, and the administration of justice.
For more information on the ACTL, click here.