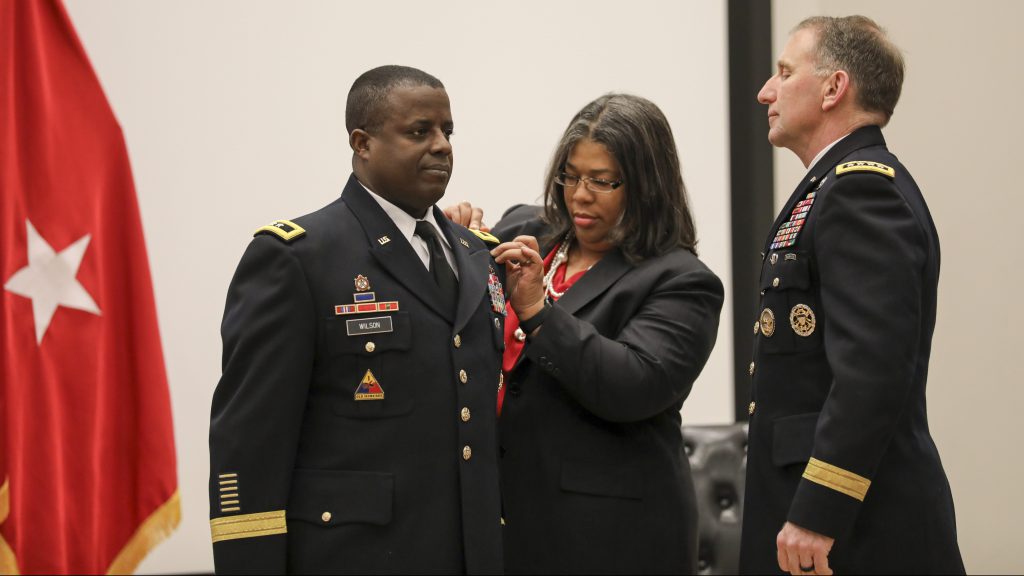 Photo: MG David Wilson, '91, at his promotion ceremony with wife Patricia
One of The Citadel's brightest stars now wears two on each of his shoulders.
Major General David Wilson, a member of the Class of 1991, is the first African American graduate from The Citadel to become a two-star general.
His promotion ceremony was held on April 1, at the headquarters for U.S. Forces Korea and United Nations Command, in South Korea.
"To my Citadel classmates and Citadel alumni watching out across social media — thank you," said Gen. Wilson at his promotion ceremony. "Thank you for your constant pride and support. You know, as part of the cadet prayer says: 'Grant to each one of us, in his own life, a humble heart, a steadfast purpose, and a joyful hope, with a readiness to endure hardship and suffer if need be, that truth may prevail among us and that Thy will may be done.' Thank you, thank you, fellow alumni, for walking a mile with me."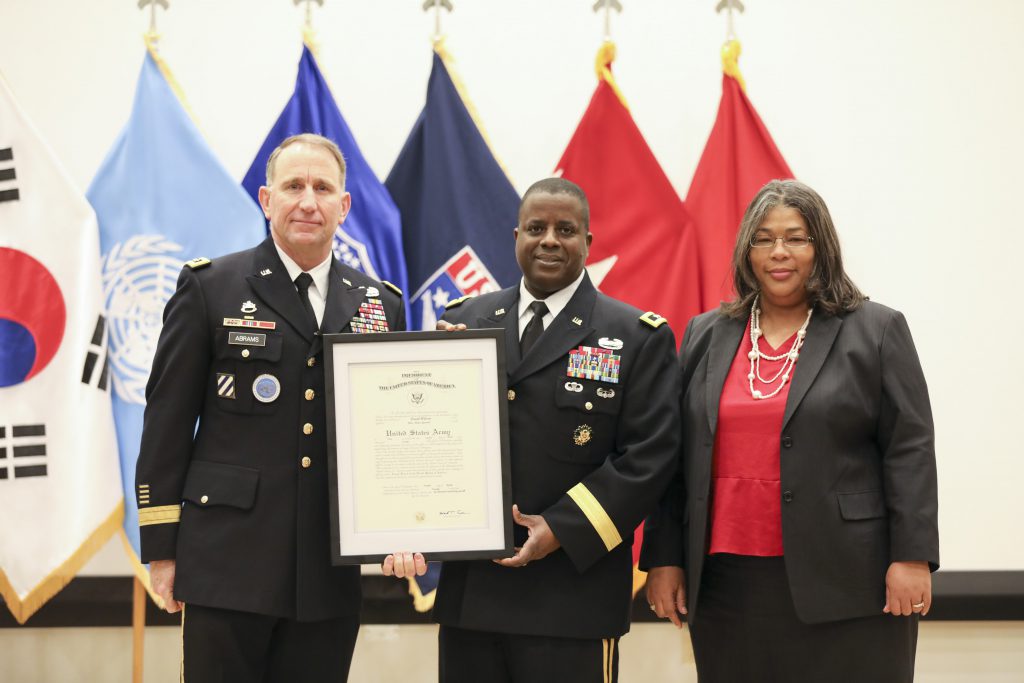 Wilson will command the 8th Theater Sustainment Command, in Hawaii, though he will not move into that new role until operations return to normal after the disruptions caused by COVID-19.
As a one star general, Wilson served as Director of Logistics at United States Forces Korea; Camp Humphreys, South Korea. He was promoted to the rank of brigadier general during a ceremony in April 2018, held on the Citadel campus.
Wilson joined the U.S. Army after graduating from The Citadel in 1991 with a degree in business administration.