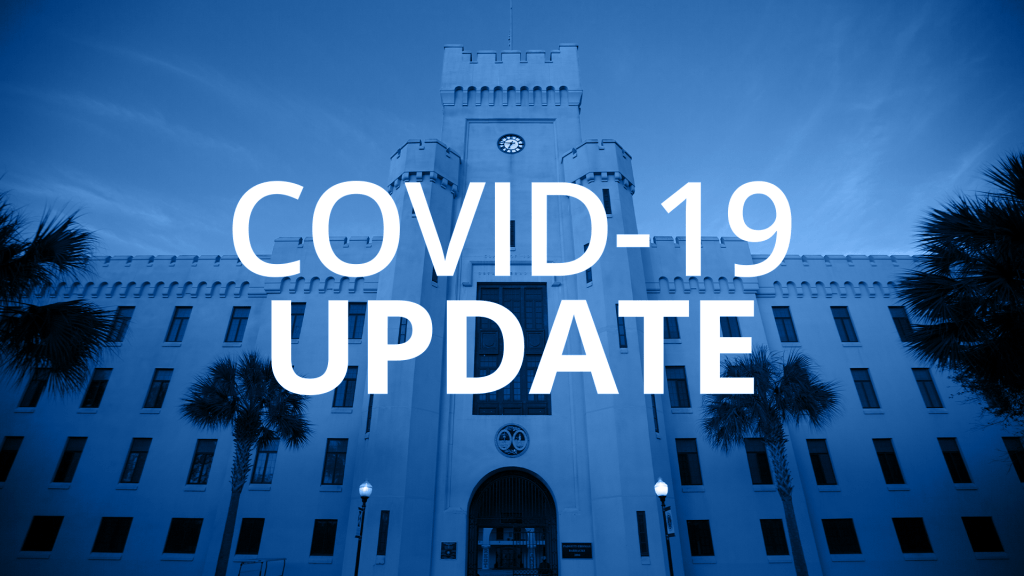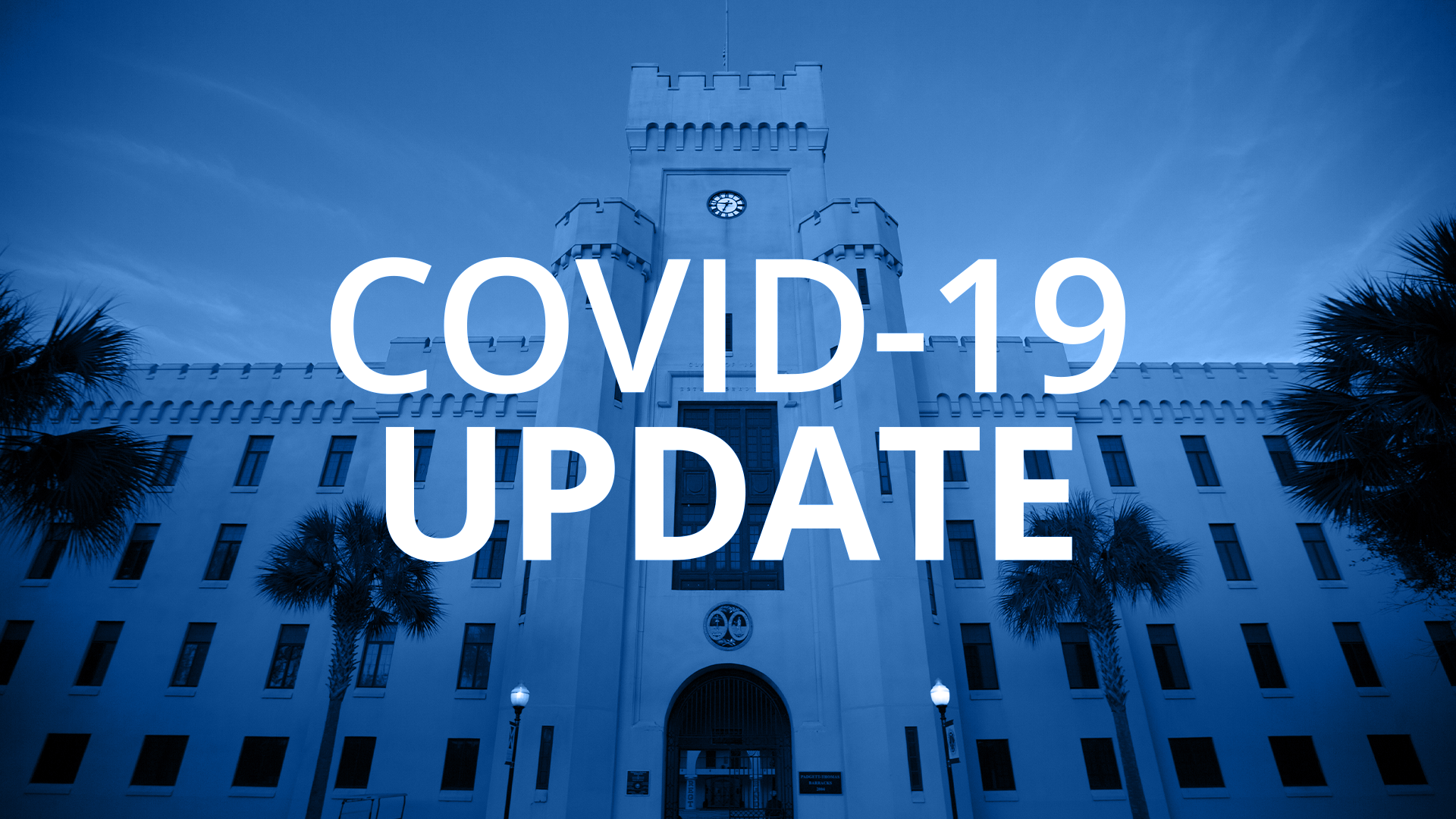 Dear Citadel community,
As Operation Fall Return 2020 continues, we are encouraged by the commitment and cooperation we are seeing from cadets, faculty, and staff already back on campus when it comes to embracing protective measures to reduce the spread of COVID-19.
We also know that despite setting conditions for the safest return possible, there will be cases of the virus on campus. We believe the college has a responsibility to keep you informed about conditions as they develop, thus we will be updating the number of cases daily, every Monday – Friday, on the COVID-19 Case Tracker located at the top of the section of the special COVID-19 area of our website.
You will see the ongoing tally of all cases, the number of those currently infected, and the number of those who have recovered. 
Best regards,
Col. John Dorrian, USAF (Ret.)
Vice President
Office of Communications and Marketing