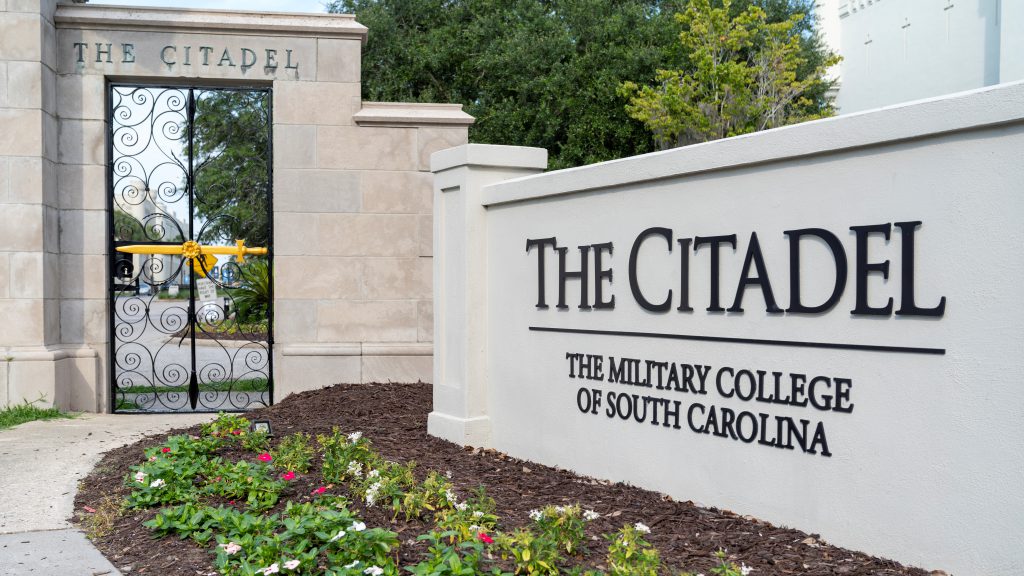 The Citadel Distinguished Scholars Program announces first group of cadets
Eight cadets have been selected as the first group to participate in a new initiative, called The Citadel Distinguished Scholars Program (CDSP).
These Distinguished Scholars were selected for the new, rigorous academic program as second-semester freshmen. The goal of CDSP is to help cadets interested in applying for prestigious post-graduate scholarships, such as a Rhodes or Fulbright, and studying at some of the world's most elite universities.
"This is an unprecedented effort at The Citadel to set its sights on attracting high caliber cadets who are on a personal mission to soar to the highest heights in their career fields and find a way to use their passions and energies to make a difference in the world," said Earl Walker, Ph.D., director and founder of CDSP. "We seek to enhance Distinguished Scholars' intellectual curiosity and develop their potential as the next generation of great thinkers and leaders in their academic fields."
Potential scholars are invited to apply for the program based on academic achievements through their first semester at The Citadel. Successful candidates must submit an application, be interviewed by a panel of faculty and sign a contract committing them to a variety of academic goals.
"The most important requirement stipulates they apply for two prestigious scholarships and two elite graduate programs," said Walker. "All scholars will take four dedicated tutorials from our full-professor assistant directors, meet with our advisory board, and be mentored by members of the program committee to complete their personal and professional development during their years at The Citadel."
The first eight cadets to be named to CDSP are: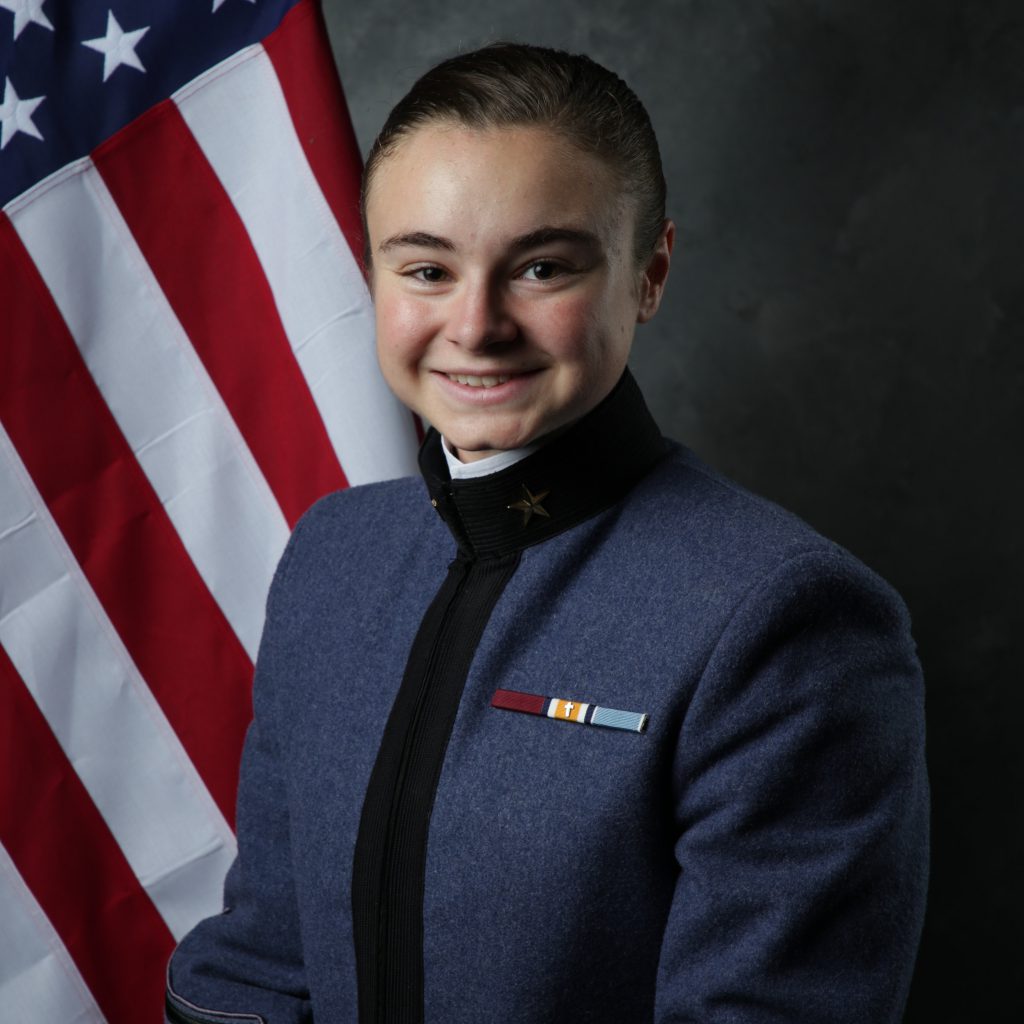 Hannah Dion, from Raleigh, North Carolina, is a Biology major at The Citadel. She is a member of the Honors Program, a defender on The Citadel's Division 1 women's soccer team and participates in the Catholic Choir. Her essay, Grendel: The Face of a Nation, was selected for the 2018-19 Gold Star Journal, and she was the only freshman author chosen. She was also selected as Outstanding Freshman in Biology for The Citadel's Academy of Science and Mathematics 2018-19 Banquet. Hannah hopes to one day become an ICU doctor.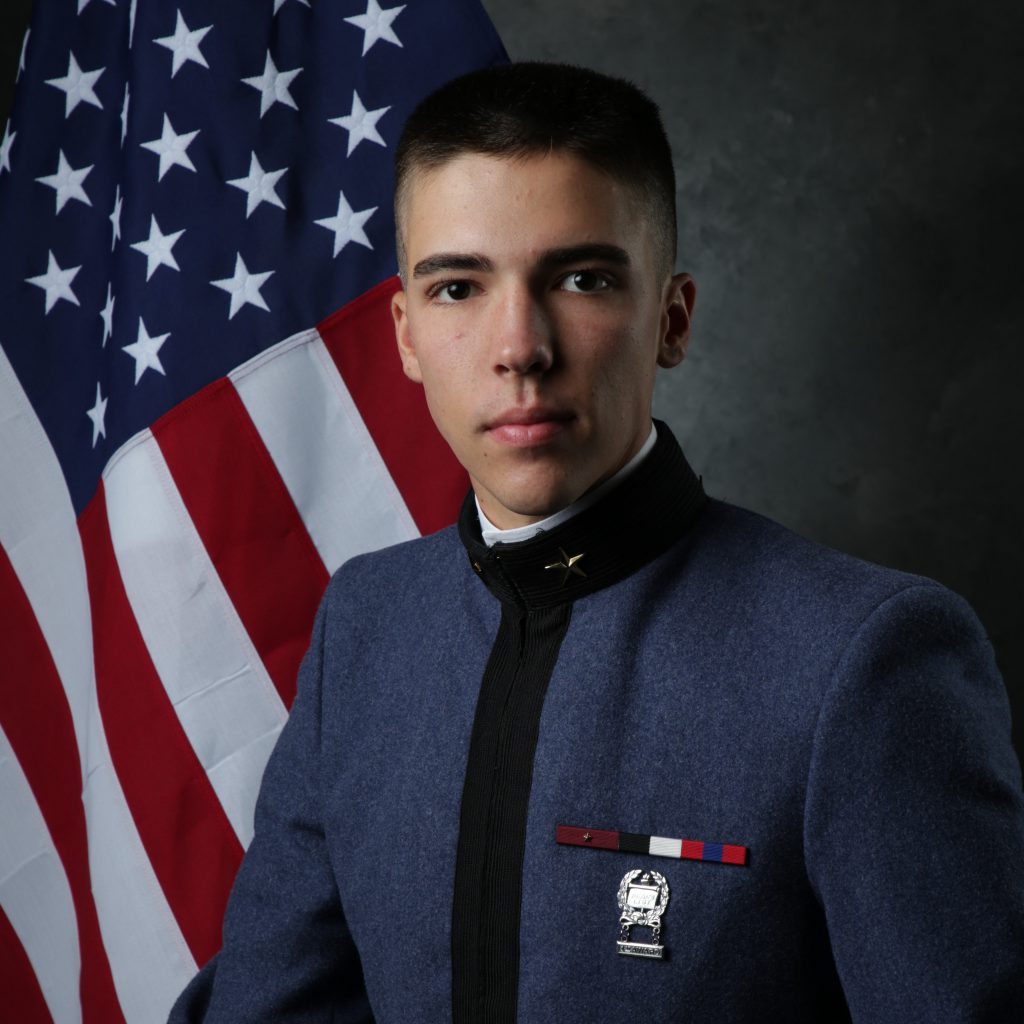 Grayson Gasque is a Biology major at The Citadel with a particular interest in Environmental and Marine Sciences. He is from Anderson, South Carolina, and a graduate of T.L. Hanna High School, where he participated in varsity lacrosse, orchestra, Beta and Interact clubs, and was vice president of the school's National Honor Society. At The Citadel, Grayson is a member of the Honors Program and participates in Cadet Chorale, South Carolina Student Legislature, Baptist Collegiate Ministries and plays the carillon. His current hobbies include playing guitar and viola, singing in church and fishing. After graduation Grayson plans to accept a commission into the U.S. Navy as a pilot.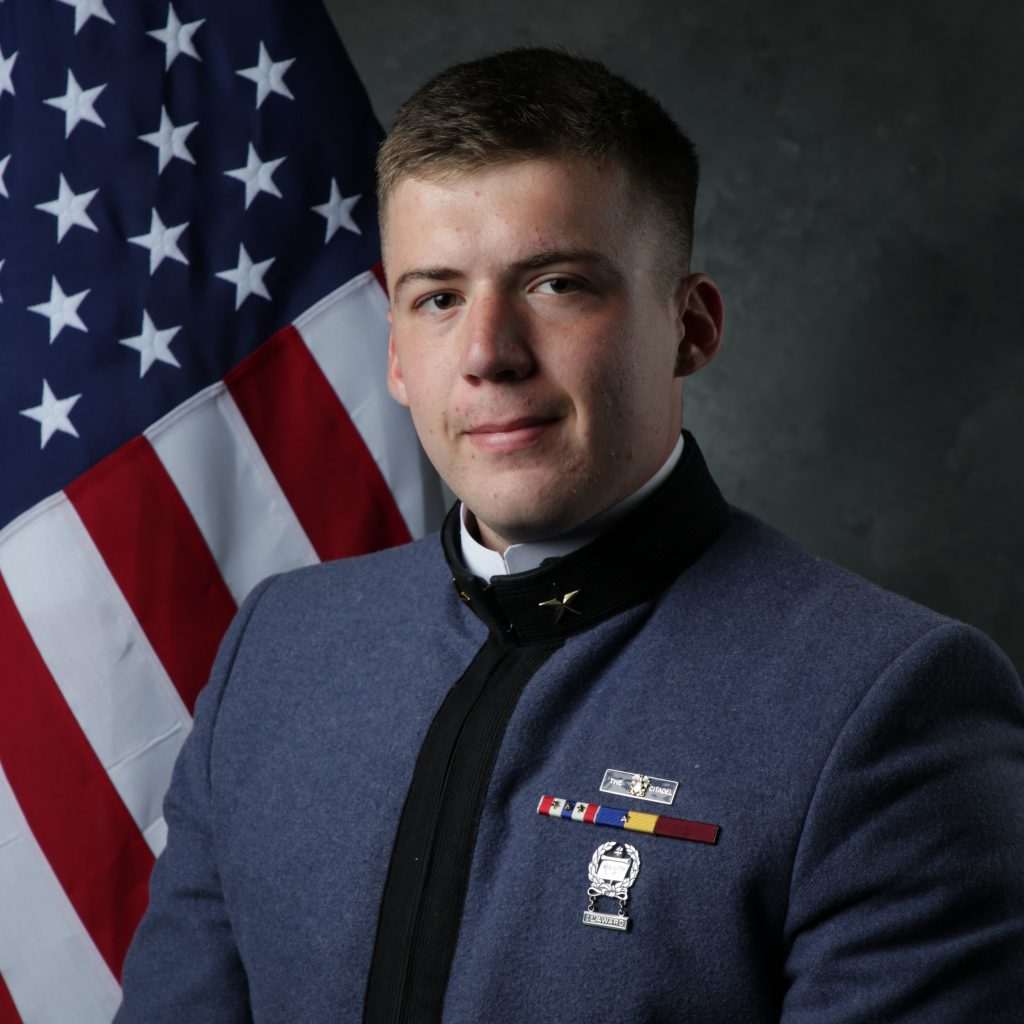 Will Jensen is a Computer Science major in the Honors Program at The Citadel, from Sammamish, Washington. Before coming to The Citadel, Will worked as a community engagement specialist at the Woodland Park Zoo and served as vice president of U.S. Congressman Dave Reichert's Youth Advisory Board, in addition to being active in his high school student government and his church, Bellevue Presbyterian Church, where he was involved in student leadership. Since coming to The Citadel he has been selected as the Math Freshman of the Year and is active in Math Club, the Math Jeopardy team, and Journey Presbyterian. Following graduation Will plans on commissioning into the U.S. Navy as either a Surface or Submarine Warfare Officer.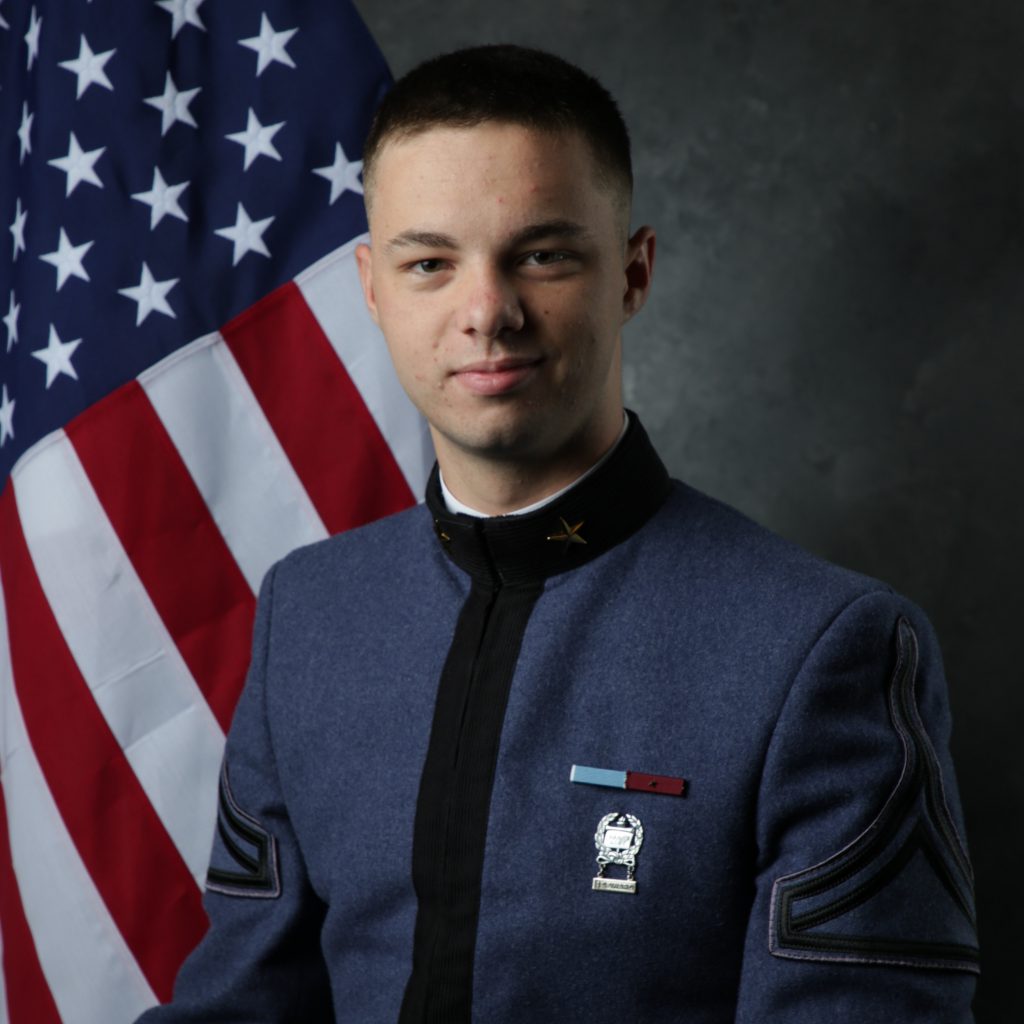 Steven Jones is a Mechanical Engineering major in the Honors Program at The Citadel. He is from Anderson, South Carolina, and a graduate of T.L. Hanna High School. There he participated in Hanna Jazz Ensemble, Indoor Percussion and Concert bands, and was a member of the National Honor Society. At The Citadel, Steven has become an active member of The Citadel Pistol team, qualifying for National Collegiate Championships and Junior Olympics. In addition, he is a member of The Citadel Regimental Pipes and Band. In the future he hopes to pursue a career in Aerospace Engineering.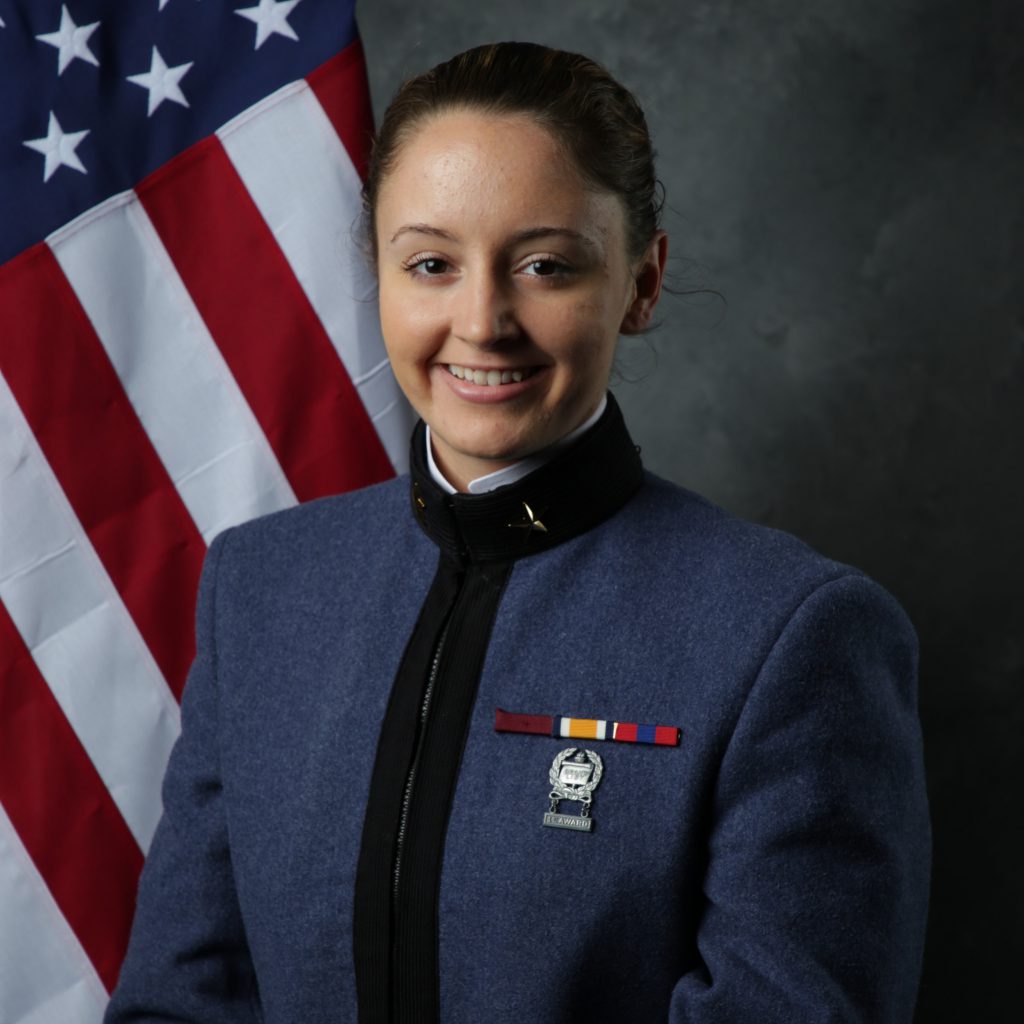 Ashley Ruiz is an Intelligence and Security Studies major in the Honors Program at The Citadel from Taylor, Michigan. Before attending The Citadel, Ashley worked as a certified pharmacy technician. She has also conducted biomedical engineering research at the University of Michigan, going on to win best presentation at the final symposium. In high school she was awarded a federal grant from Kennedy Shriver's NICHD to develop and lead a ten-week program called Media-Smart Youth, and was an active member of her high school's National Honor Society, varsity track team, DECA, link crew and student council. At The Citadel she is a member of The Citadel Wesley Foundation, NCBI and the Citadel Sustainability Club. She will also be studying at the University of Cadiz in Andalusia, Spain for a month on a Star of the West scholarship. After graduation, she plans to go on to earn a M.A. in International Relations.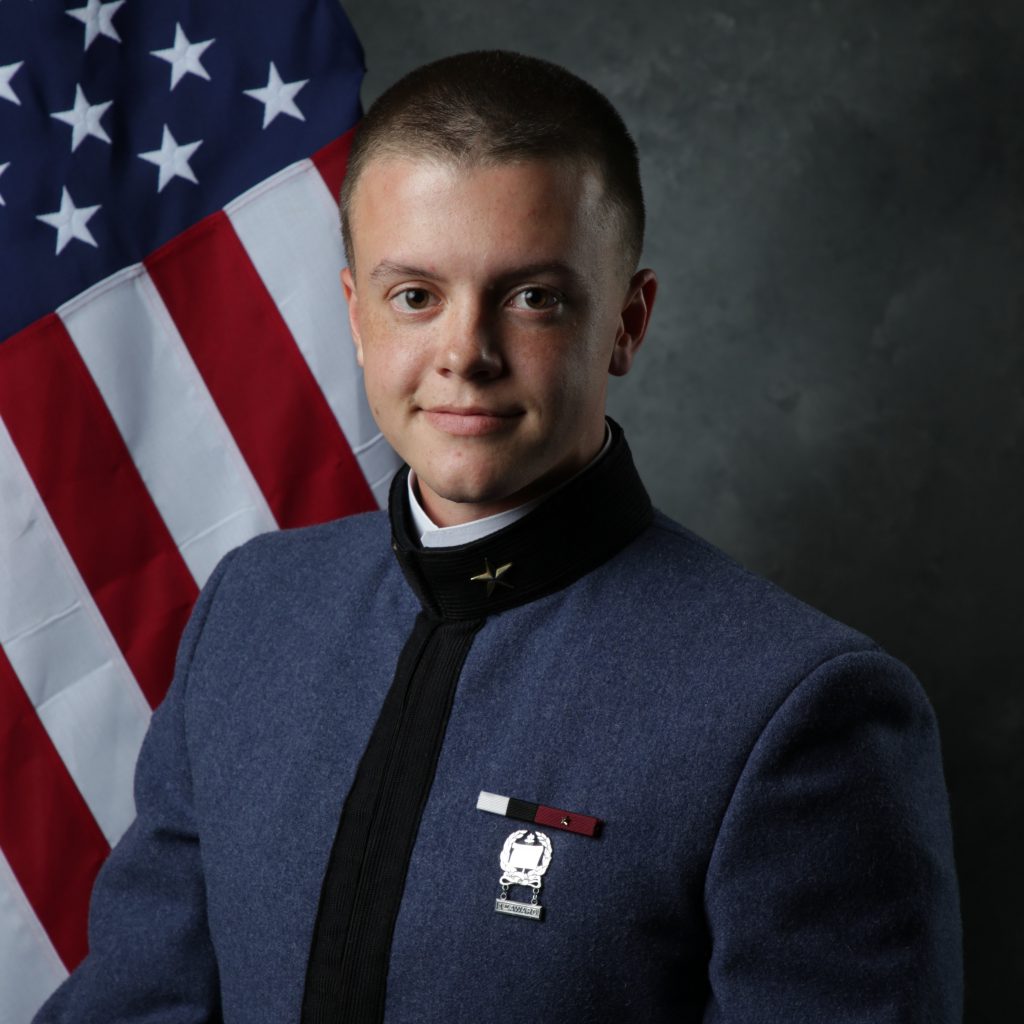 Eric Skinner is an Electrical Engineering and English double major in the Honors Program at The Citadel, from St. Augustine, Florida. While in high school, he participated in several sports, from sailing to pole vaulting, as well as a variety of clubs, including serving as a Key Club officer. In his first semester at The Citadel, he earned gold stars and made dean's list. He is a member of the NCBI Club, a non-profit leadership development organization promoting skills for working with diverse populations, and the Sustainability Club. Eric looks forward to attending an Ivy League graduate school to become a lawyer or an engineer.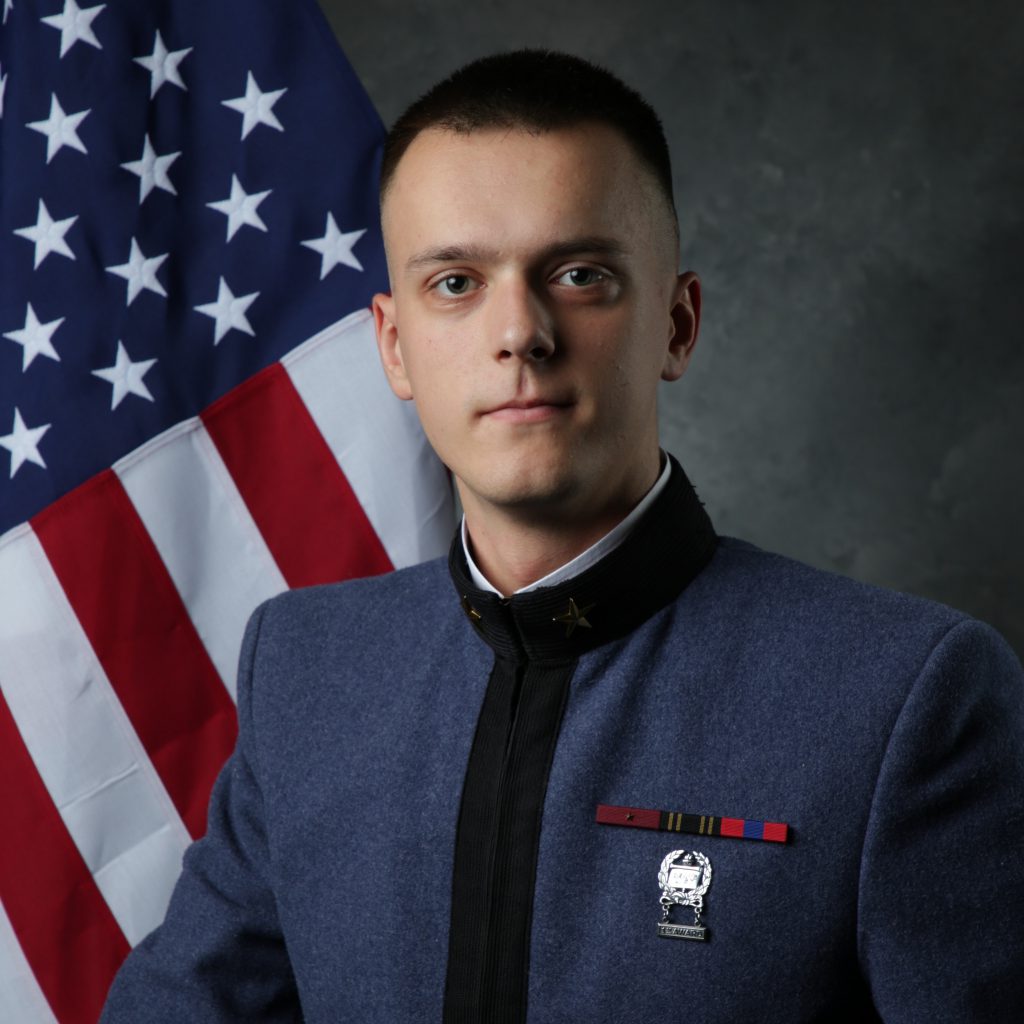 Martynas Tendzegolskis is a double major in Political Science (international and military affairs) and Intelligence and Security Studies in the Honors Program. He is from Vilnius, Lithuania. Martynas has spent most of his life abroad, and has lived in Sweden, Tajikistan and Uzbekistan. He is currently proficient in Lithuanian, English and Russian, and is attempting to add German to the list. Martynas has participated in Model United Nations, attending several international conferences, and winning the "Best Delegate Award" on three separate occasions. He was also active in student government, and was the first ever two-term Student Council president at his high school. At The Citadel, Martynas participates in the Cordell Airborne Ranger Club and attends Army ROTC training. Martynas hopes to commission in the Lithuanian Army after graduation, and later to move on to a career at NATO or the EU.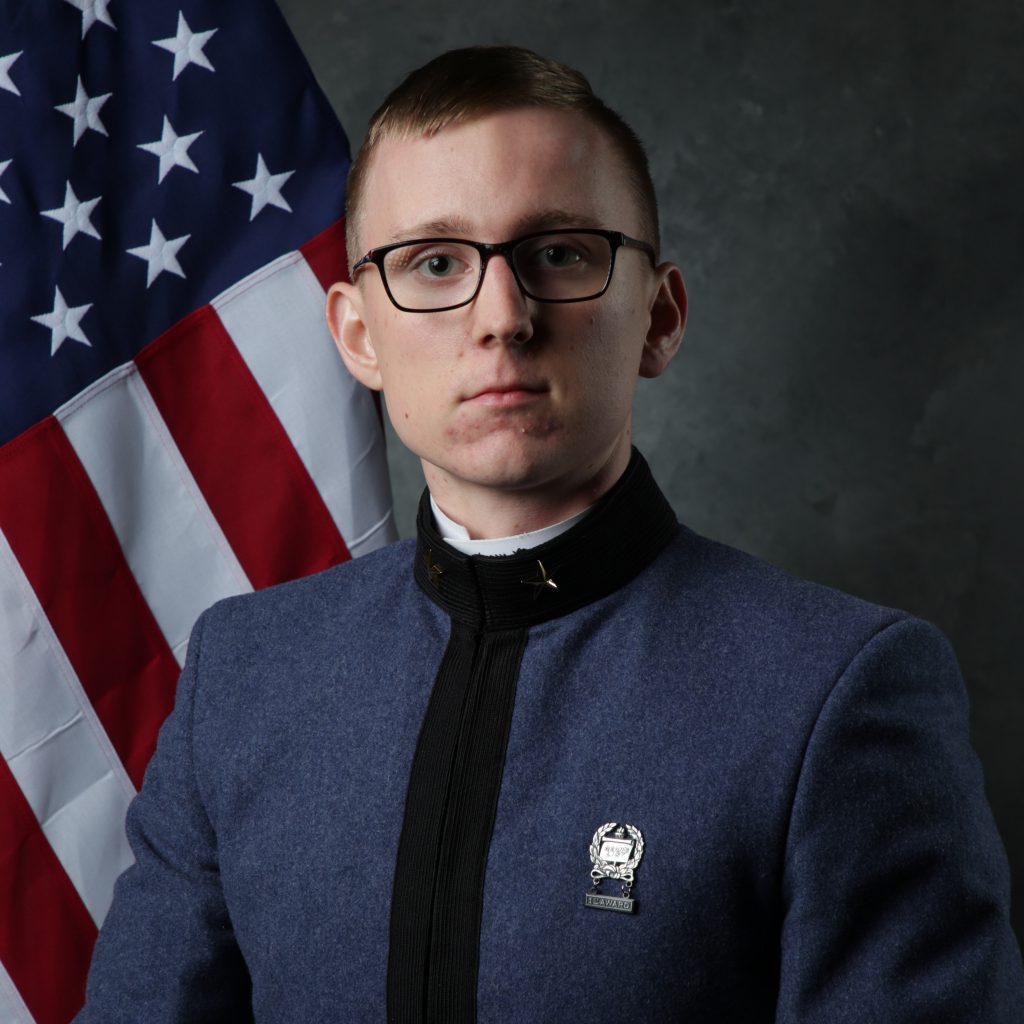 Luke Timmerman is studying Mechanical Engineering at The Citadel. Previously he lived in Cork, Ireland. In high school he participated in the Irish President's Award student program and co-founded his school's debate team, which was invited to the European Parliament in Brussels. As vice chairman of his school's Student Council, he was involved in successfully lobbying Irish Senators to pass a bill recognizing Irish Sign Language as an official language. His personal interests include western history, classic literature and world affairs. Upon graduation from The Citadel, he hopes to commission as an officer in the United States Army.
"The Citadel is already one of the nation's elite leadership schools, and there are highly successful Citadel alumni in both the military and civilian arenas," Walker added. "The singular focus of this program is to select annually up to ten of our brightest students who exhibit particular interest in preparing for graduate studies at some of the world's most preeminent academic institutions."
For more information on The Citadel Distinguished Scholars Program, contact Mrs. Vanya Perez at vperez@citadel.edu.