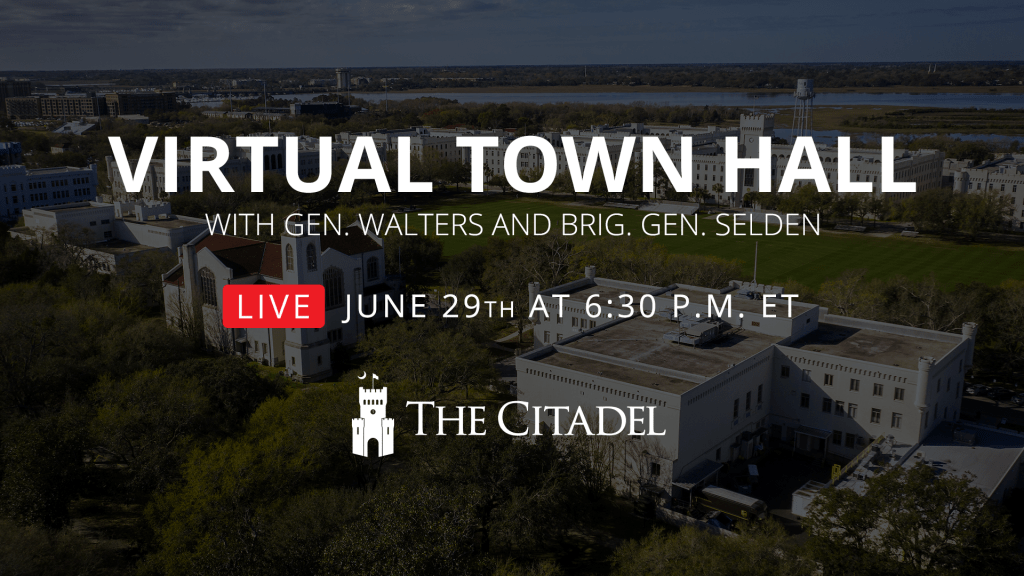 Incoming cadet recruits register by July 1 for The Citadel Success Institute
All cadets and their families are encouraged to participate a June 29 virtual town hall, as the college community looks forward to returning to normal operations in every way possible for the coming academic year.
Hear the plans and ask questions about the 2021-2022 fall semester during the virtual town hall at 6:30 p.m. on Tuesday, June 29. It will be accessible from the college's Facebook page.
The Citadel President, Gen. Glenn M. Walters, USMC (Ret.) and The Citadel Provost and Dean of the College, Sally Selden, Ph.D., SPHR, will lead the session.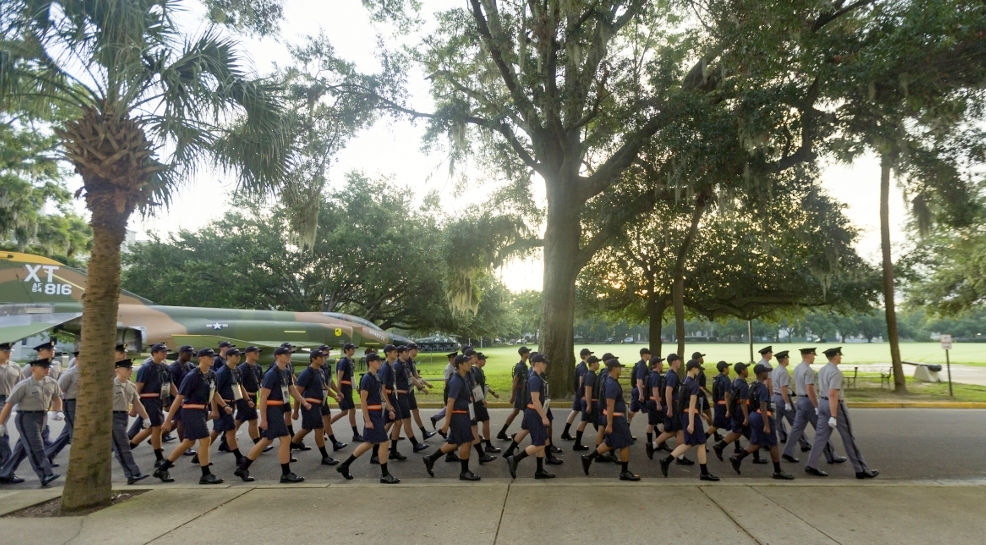 Class of 2025: register by July 1 for Citadel Success Institute
Cadet recruits should remember that preparing for a successful knob year begins now. Matriculation Day is just weeks away on August 14. Detailed information on reporting times and flow will be available closer to that date.
One of the best ways to prepare is by attending The Citadel Success Institute which runs July 12–August 3.
The Citadel Success Institute is designed to helps to better prepare cadet recruits academically, emotionally, and physically for the rigors of The Citadel. Class of 2025 participants will earn credit in a course related to their majors, meet cadet mentors, hear from Medal of Honor recipients, make new friends within their class and work on team building exercises and physical fitness on a campus obstacle course. Statistics demonstrate that that students who participate in CSI are better prepared to succeed at The Citadel.
Students who have been accepted by The Citadel and have been medically cleared are highly encouraged to register for The Citadel Success Institute here, by July 1, 2021. Questions can be emailed to csi@citadel.edu, or cadet recruits can call (843) 953-5705.
Additionally, all incoming members of the Class of 2025 should access The Cadet Success Packet online here. The packet defines the college's core values of honor, duty and respect, explains expectations related to academic, military and physical fitness training, uniform requirements and more. Information in the packet will be updated, as needed, as Matriculation Day approaches.