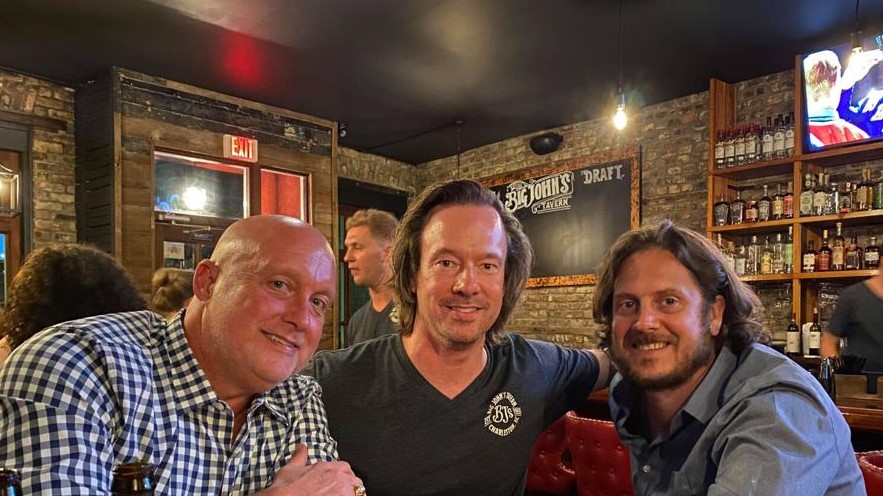 An old East Bay watering hole is back up and operating under its old moniker.
Known for being the Market area's best dive bar and a popular hangout for carriage tour company employees and Citadel cadets alike, Big John's Tavern has returned.
Before it closed in 2015 after a fire, Big John's was one of the oldest bars in the city (rivaling Gene's Haufbrau in Avondale). John Canady, known to locals as "Big John," originally opened the space in 1955. 
Now it's under the ownership of three Citadel graduates at its original location.
Christopher Houston, Scotty Sheriff and Darren Bradley are at the helm of the operation and trying to keep the bar's original spirit alive. They graduated from The Citadel in 2003, 2001 and 1989, respectively.
"That's the first bar I ever drank at," Sheriff said with a touch of nostalgia. "We all went back in the day. That's why it was a sentimental move for us."
After a hushed soft opening for Citadel graduates only during the Sept. 2 Coastal Carolina vs. Citadel football game, the bar was officially open for business to the public as of 4 p.m. Sept. 3.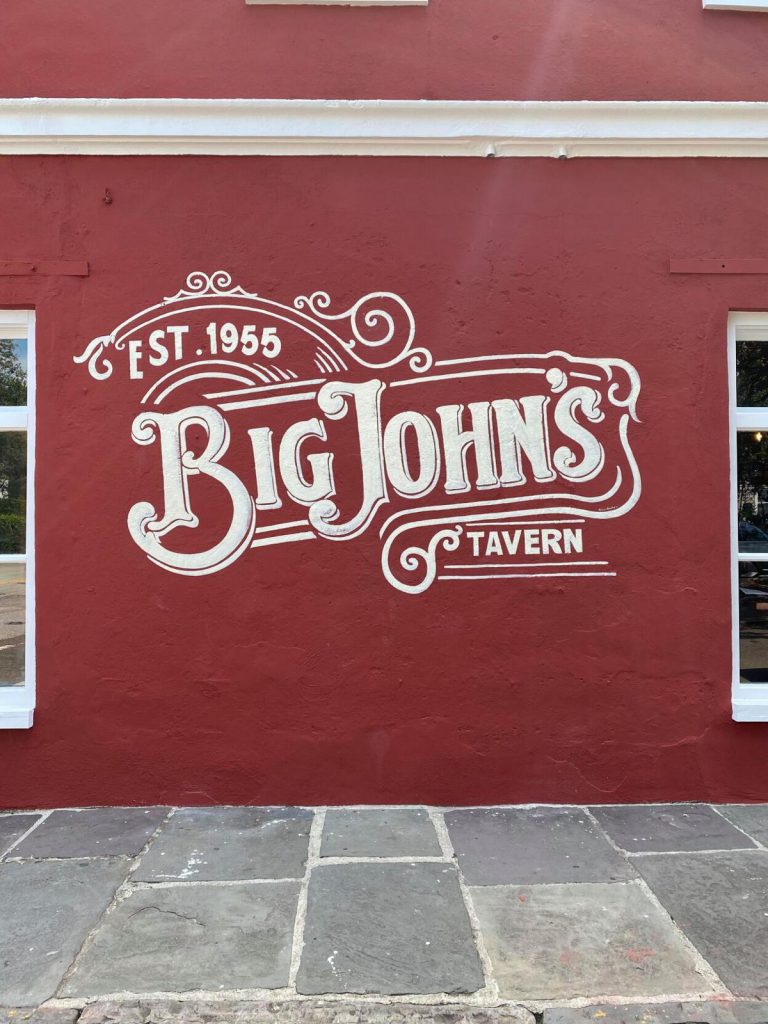 The ball began rolling when Houston and Sheriff stopped in to inquire about the U-Hauls outside as former tenant Cane Rhum Bar cleared out of the space in May a year ago in the midst of the COVID-19 pandemic.
They struck a deal with the building's owner and, more than a year later, were ready to reopen. Inside, there are TVs for sports game viewings and some of the original nametags recovered from the fire that once decorated Big John's walls.
The back bar is made from a salvaged barn in Kingstree and the trio had replicas of the bar's original red chairs made and are keeping the color scheme. 
"It's not really a dive bar anymore, it's a little more upgraded," Houston told The Post and Courier. "But we're still paying homage to the spirit of Big John's."
Big John's has a legacy as a low-key place for locals to hang out in the middle of a tourist destination. It's meant a lot to a lot of people, including its three owners. 
"It's tough to walk by the old Big John's Tavern and remember the underwear and bras that adorned the ceiling," a tribute in Lowcountry Cuisine Magazine read in 2017. "It was a dive bar in every sense of the word but was a sanctuary for so many to escape the downtown trendy or fancy spots not fit for those of us who sweat outside all day attending to tourists' every needs."
The new owners have taken over the bar's old social media pages and will be posting soon, they said.
William Sherrod is the new executive chef, and Heath Todd is the general manager. A smoky old fashioned cocktail, dubbed the "Smoke Show," is among the beverage options that will be available.
"It's been a lot of fun so far," Sheriff said. "A lot of people have been pretty excited about us reopening. This bar does mean a lot to us and is very historic to Charleston."
The bar's old slogan still stands: "Come as a stranger and leave as a friend."
Big John Tavern's hours are 4 p.m. to 2 a.m., but lunch is in the works, said Houston. It's at 251 East Bay St.