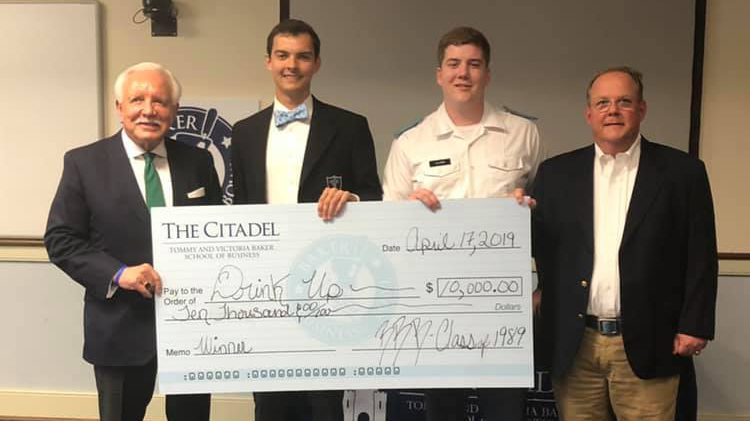 Drink Up wins competition after five teams of cadets and students pitch business ideas to a panel of judges
After a year of hard work and three rounds of competitions, two Citadel cadets have a check for $10,000 to help them start their own business.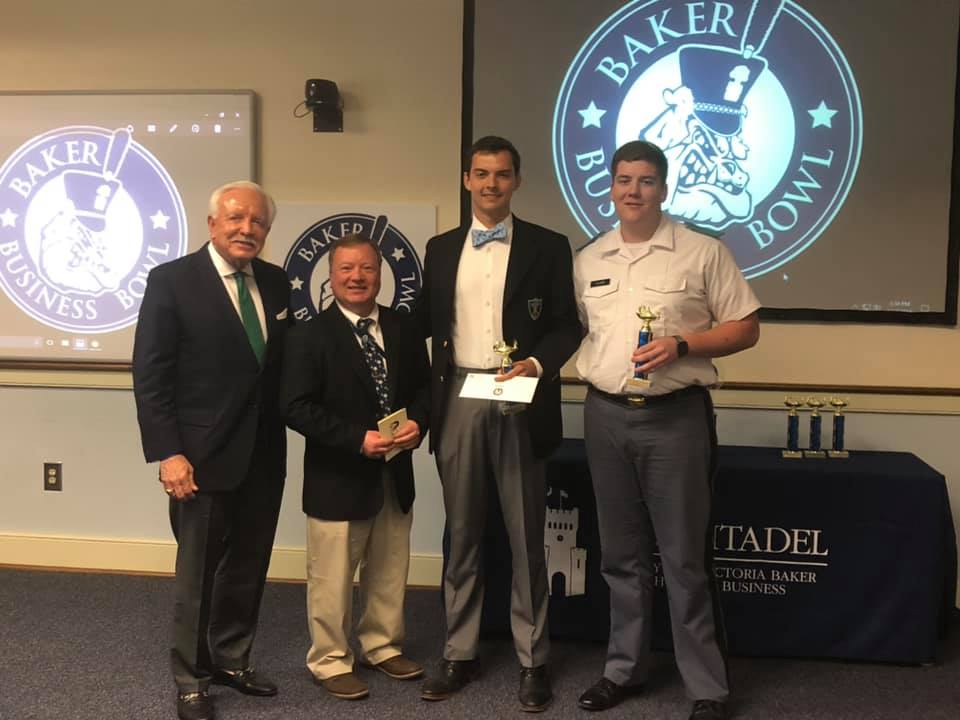 Isaac Stolar, a senior, and Gordon Oliver, a freshman, are the winners of the Baker Business Bowl V. The two cadets spent 45 minutes discussing their plan to start Drink Up, a company that they hope will serve as an online marketplace, letting customers get craft beer from their favorite local breweries delivered to directly to their door.
"Gordon and I couldn't be more thrilled to come out on top in the Bulldog Business Bowl. We want to recognize the four other teams that also had great ideas and presentations," said Stolar. "We are grateful for the opportunity the Baker School of Business has given us through the Bulldog Business Bowl.
Stolar added that he and Gordon will go with The Citadel to Network Globally, Act Locally in Estonia. He also went on to thank Shawn Swartwood, director of the Bulldog Business Bowl, the competition's judges, and the Class of 1989 for funding the competition.
Team Lend a Hand came in second place, earning $5,000 for their business. The company's goal is to build, program and sell a robotic hand that's capable of demonstrating American Sign Language. They plan to distribute the robotic hands to schools, to help hearing-impaired or disabled students in a classroom setting.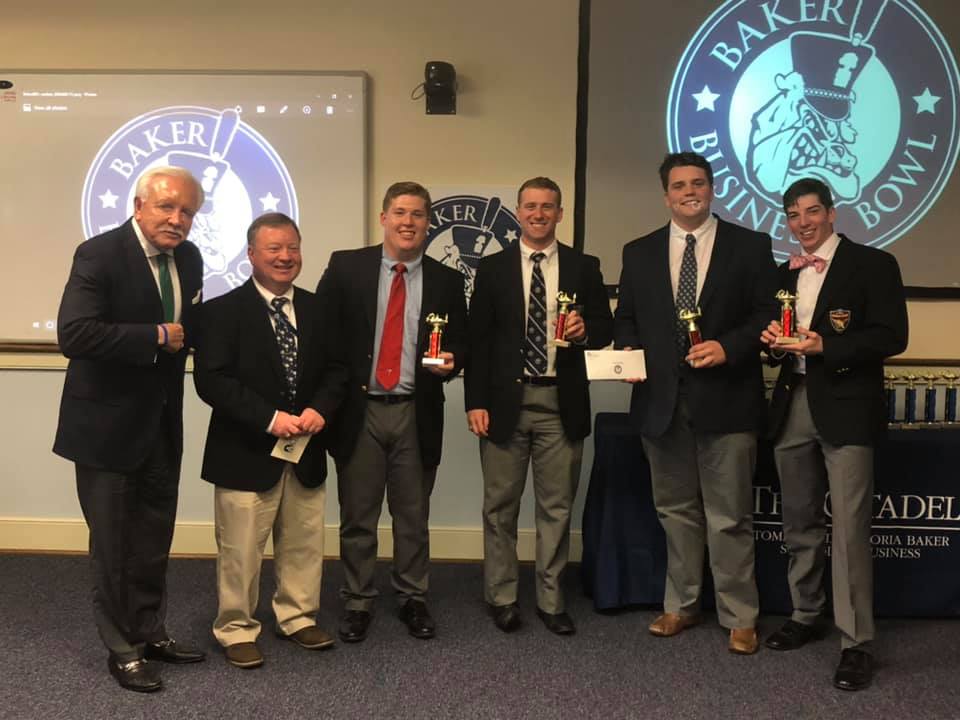 The Baker Business Bowl is a program aimed at helping budding entrepreneurs who have an idea for a new product or service, and the desire to turn that idea into a business. It's open to cadets, evening undergraduate students, and graduate students.
Contestants participate in teams and compete in three rounds. The final five teams are given the opportunity to attend a series of educational workshops on how to develop their full business plan.
The teams that made it to the final round of the Baker Business Bowl are:
A1 Engineering Services
Katie Gureley
Jason Scott
Trenton Silvers
Chris Wimberly
Dan's Boot Dryer
Aaron Budd
Daniel Freeman
Demario Kitt
Medo Medunjanin
Russell Siders
Drink Up
Gordon Oliver
Isaac Stolar
Dynamic Powders LLC
Rebecca Clingman
George King
Jacob Powers
Zacharey Spotts
Marc Thackston
Lend a Hand
Matthew Dymond
James Lott
Mark Miele
Reid Phillips
The next Baker Business Bowl will begin in Fall 2019. To find out more about the rules and regulations, click here.