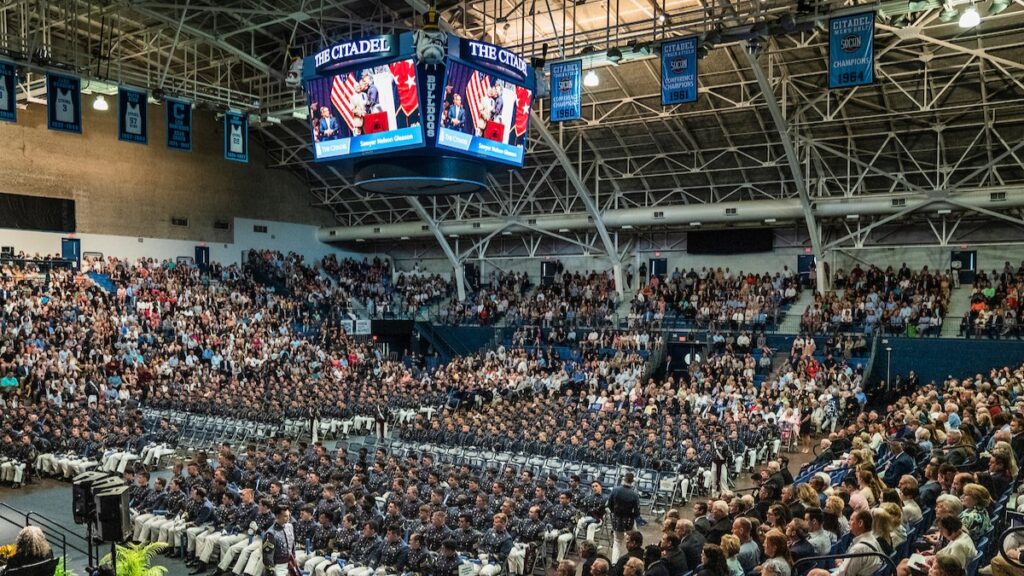 The Citadel honored three of its most outstanding cadets during the South Carolina Corps of Cadets Commencement ceremony on Saturday, May 6.
The awards, which are given out annually, recognize the cadets with the highest grade-point averages, as well as the most courteous member of the graduating class.
The David Shingler Spell First and Second Honor Graduates are the cadets whose grade-point averages are the highest in each graduating class, based on the total college record of that class. Recipients of the awards receive a plaque and a stipend for educational expenses at the graduate level.
First Honor Graduate
This year, the prestigious title of First Honor Graduate went to Cadet Emily Lund.
Lund is a double major in Intelligence and Security Studies as well as Political Science, from Raleigh, North Carolina. Lund was a member of the 2023 Honor Committee, member of the Regimental Band and served as the Plans and Programs Deputy Commander for the Air Force ROTC Unit. Lund plans to attend Air Force Intel School at Goodfellow Air Force Base in San Angelo, Texas.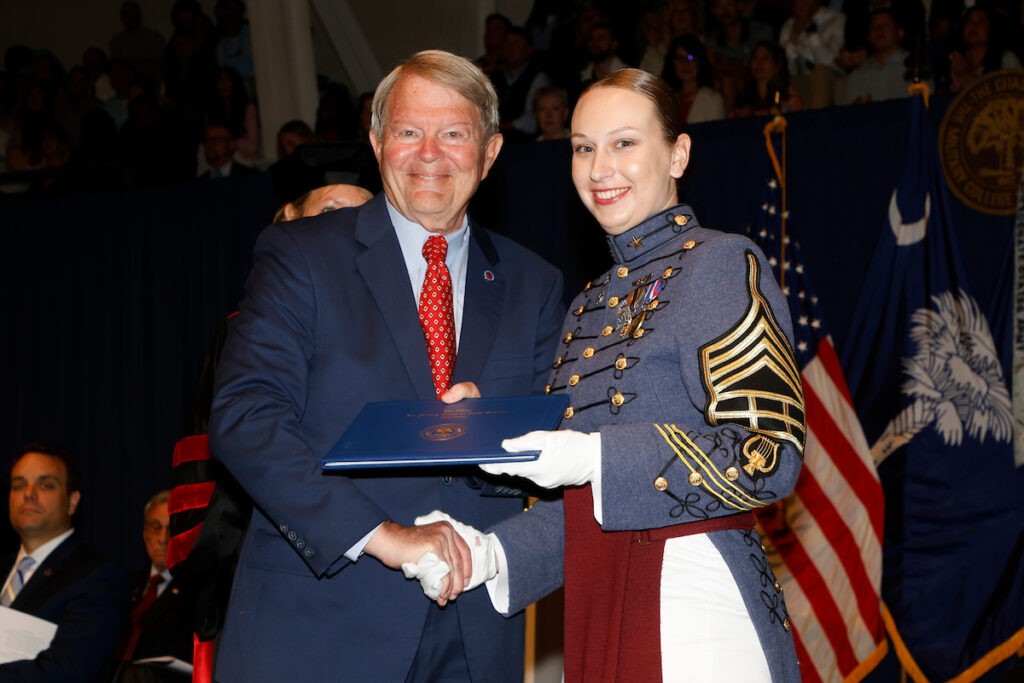 Second Honor Graduate
The Second Honor Graduate for the Class of 2023 is Cadet Dylan Wood. Wood is a Mechanical Engineering major from Akron, Indiana. During his time at The Citadel, he served as the Regimental Operations Officer for the Corps of Cadets and was a four-year National Navy ROTC scholarship student. Wood was also a member of the 2023 Junior Sword Arch. Upon graduation, Wood will accept a commission into the U.S. Navy and will attend flight school in Pensacola, Florida and the Naval Post Graduate School to earn his Masters in Mechanical Engineering.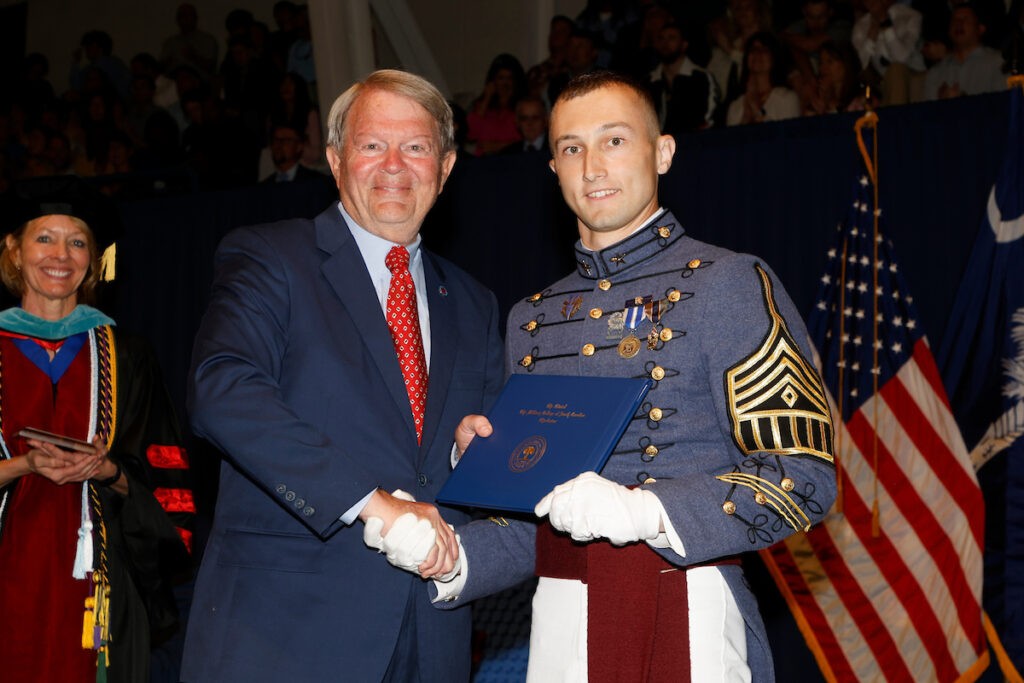 John O. Willson Ring
The John O. Willson Ring has been awarded annually since 1911 to a senior elected by their peers as the finest, purest and most courteous member of the class.
The Class of 2023 voted to award the John O. Willson Ring to Cadet Thomas Blake Giles. Giles is a Civil Engineering major from Columbia, South Carolina. Giles was a Dean's List, Gold Stars, President's List and Commandant's List recipient. He was the Junior Sword Arch Commander and the Summerall Guards' Supply Sergeant. Due to his outstanding leadership qualities, Giles was selected to serve as commander of Fourth Battalion. Giles was also awarded the Cadet Medal of Merit and is a Society of Cincinnati recipient. After graduation, Giles will commission into the U.S. Navy, attending flight school and Naval Post Graduate School to earn his Master's in Civil Engineering.