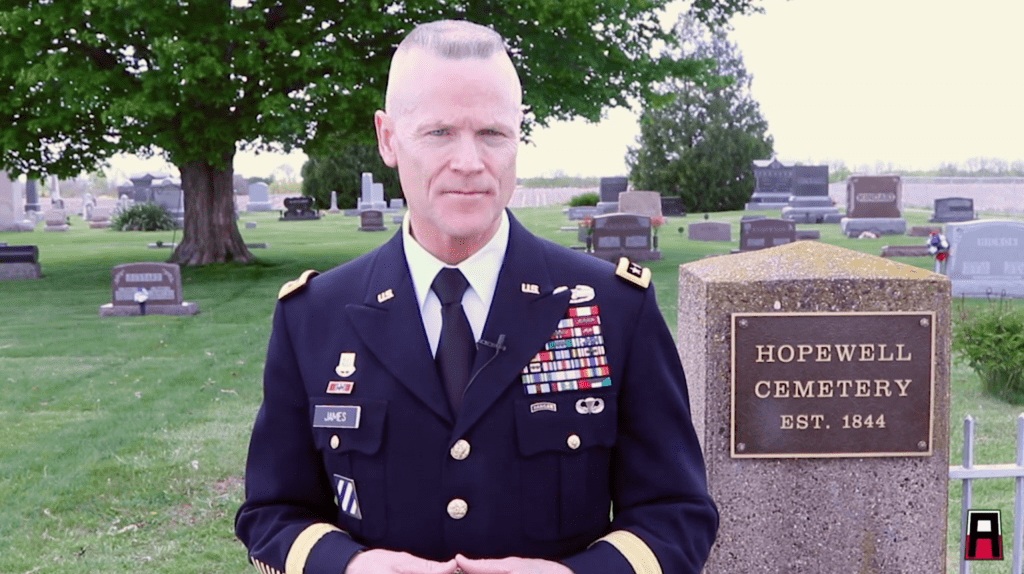 Note: Lt. Gen. Thomas James Jr. is a member of The Citadel Class of 1985 and the commander of First Army. First Army is the oldest and longest established field army of the branch.
Cpl. Bryant J. Luxmore was assigned to 1st Battalion, 64th Armor Regiment, 2nd Brigade Combat Team, 3rd Infantry Division. He was killed in action by enemy small-arms fire while conducting security operations in and around Panjwai, Afghanistan, June 10, 2012. He is buried at the Hopewell Cemetery in New Windsor, Illinois.
Watch as First Army Commanding General, Lt. Gen. Thomas S. James Jr., honors his memory.