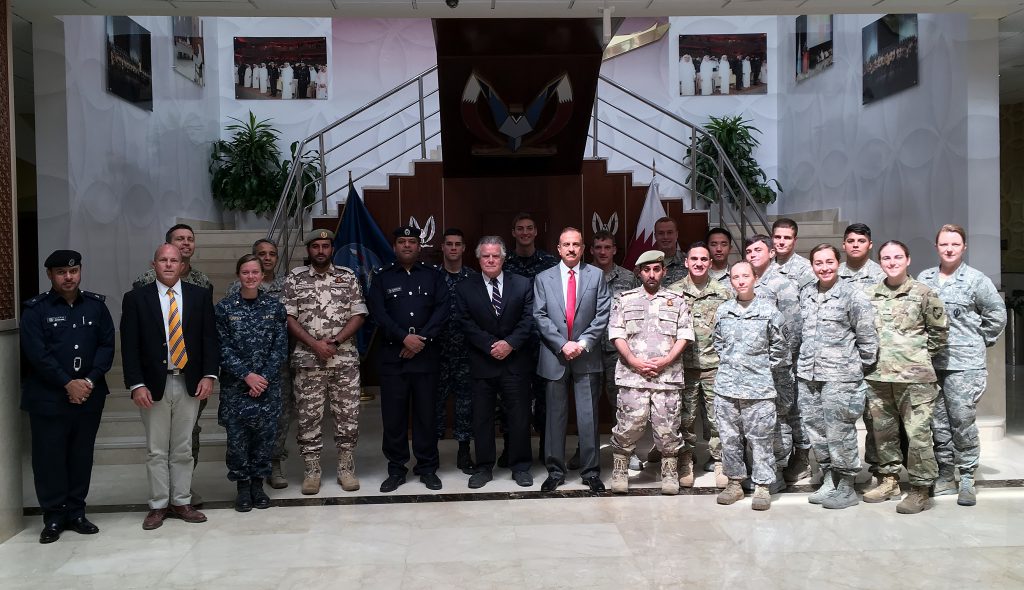 Notes about the journey provided by Professor Kapeluck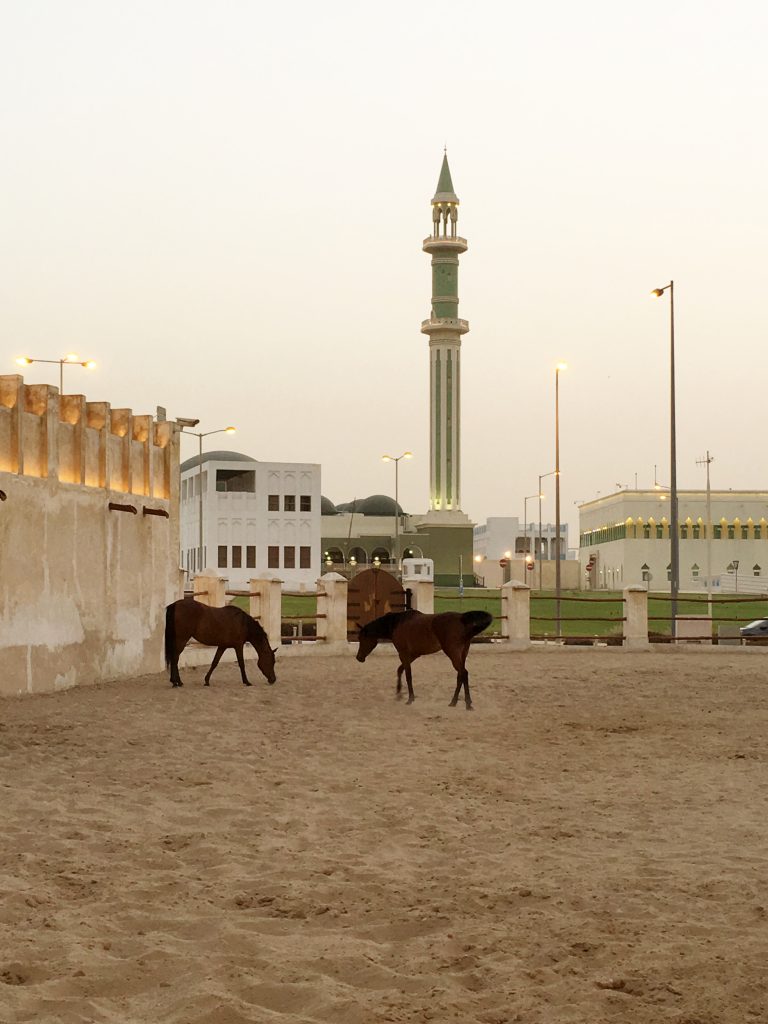 A group of cadets will settle in at home for the summer after an exciting beginning that took them on a 15,000-mile round-trip journey halfway across the planet, led by the head of The Citadel Department of Political Science. In mid-May, Professor DuBose Kapeluck, Ph.D., and three Citadel cadets, Maxwell Miller, Christopher Niepsuj, and Monica Paulk, left for Doha, Qatar, for a weeklong visit.
The cadets were part of the cadet delegation to Model Arab League, a student conference held in a number of sites throughout the country during the 2016 -17 academic year. Professor Sarah Tenney Sharman, Ph.D., a political science faculty member, takes a group of cadets to this conference every year at Converse College. The goal of the conference is to broaden student perspectives about the politics, economics, and history of the Arab world, and the arts of diplomacy and public speech.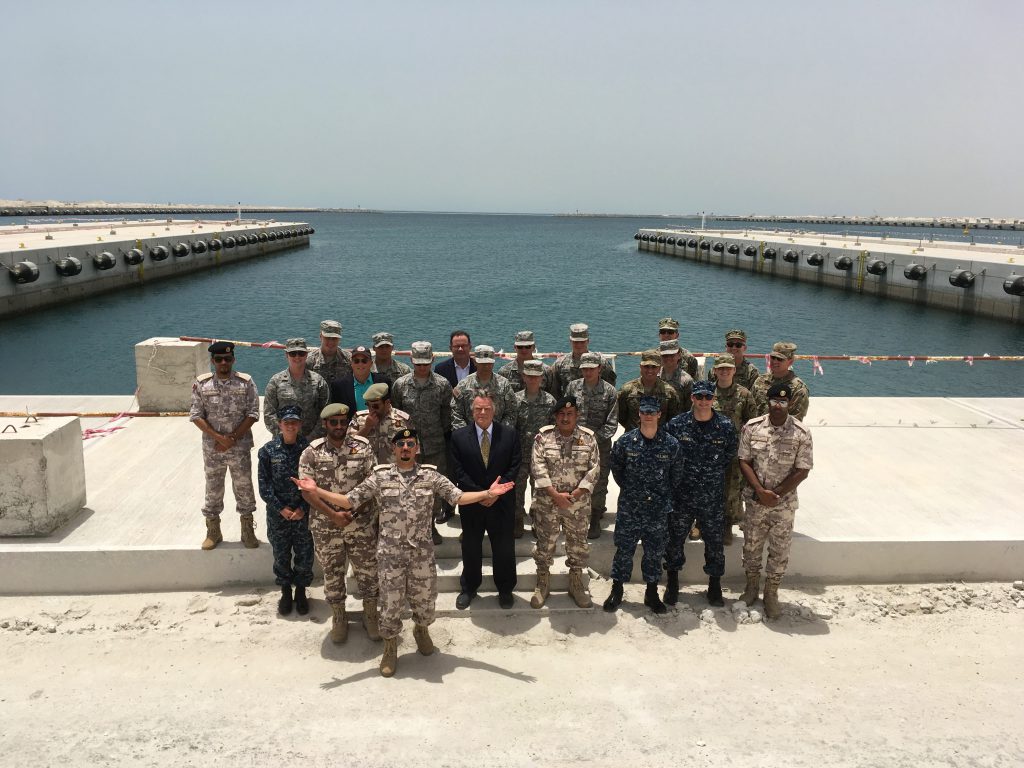 This summer, under the auspices of the National Council on U.S.-Arab Relations (NCUSAR), which sponsors the Model Arab League, cadets and midshipmen (active duty students in the U.S. Navy) from the three service academies and The Citadel traveled to Doha to learn about Qatar-U.S. relations and to engage in extended discussions with high-level military and government officials there.
Highlights of the trip included a visit to the National Control Center (similar to the U.S. Department of Homeland Security), the Police Academy, and the Qatar Navy Base that is under construction. Additionally, the students visited the Al Udied Air Base and Combined Air Operations Center, which is the regional home to the U.S. Central Command, Qatar Armed Forces General Headquarters, and the U.S. Embassy.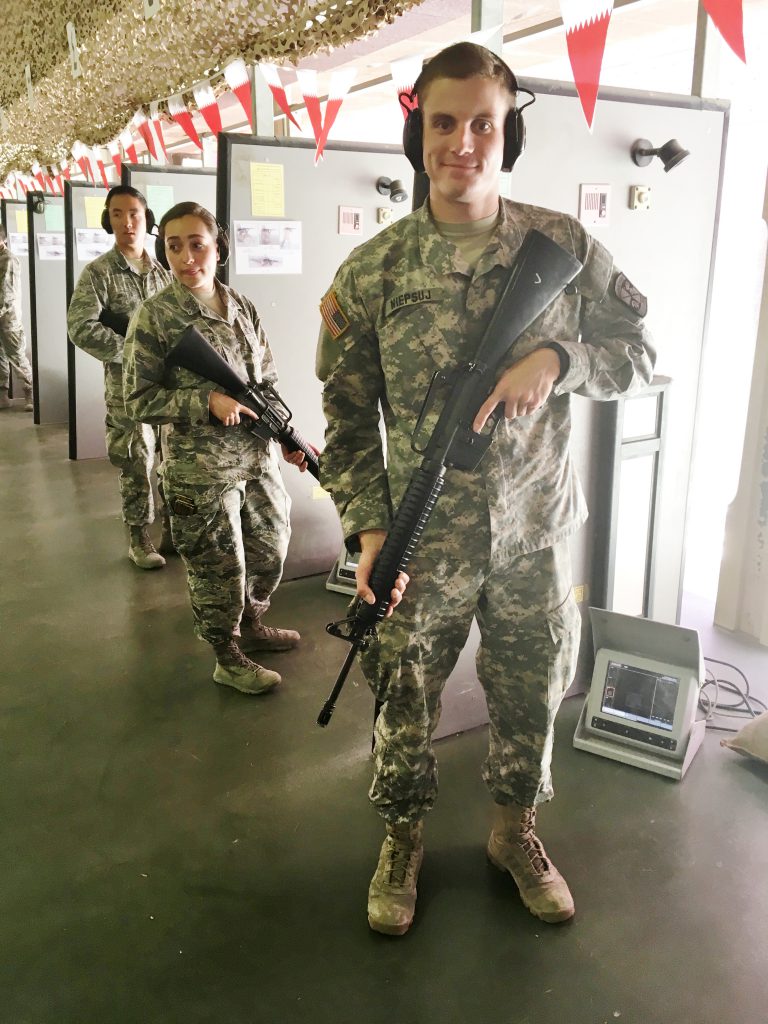 A mini target shooting competition was held at Ahmed bin Mohammed Military College with cadets and midshipmen from the U.S. Air Force Academy, West Point, and Annapolis. The Citadel cadets earned the winning position.
The group also enjoyed going to the Aspire Village and one of Qatar's World Cup soccer stadiums, as well as the Islamic Museum, the Souq Waqif marketplace and Faisal Bin Qasim Museum. They were grateful for the extraordinary hospitality of their Qatari hosts, who covered the costs of the trip.