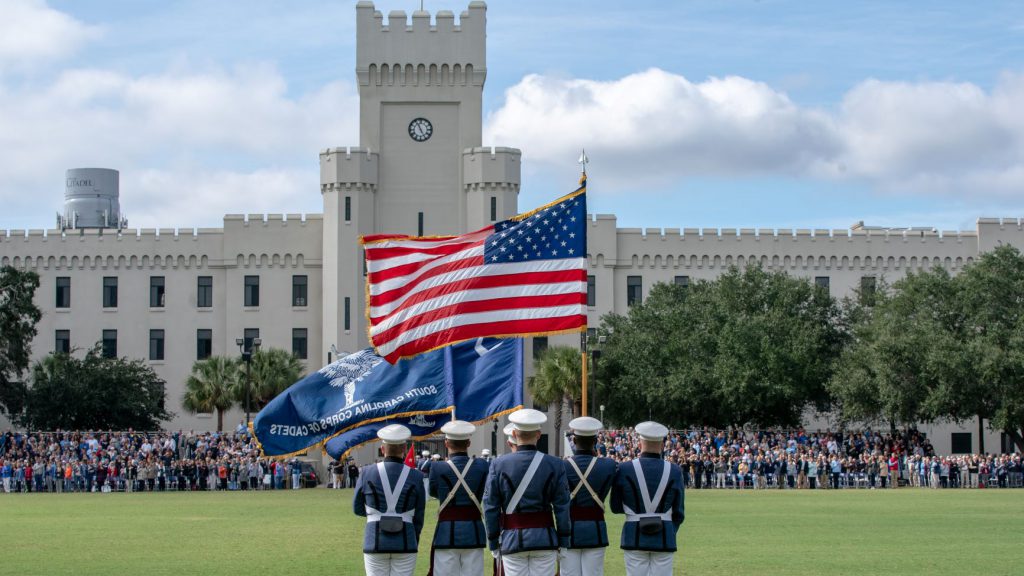 Ever hear cannons going off on a Friday in Charleston and wonder if it's your imagination? Those cannons are just one part of the inspiring Friday tradition at The Citadel that makes the bucket list of 100 Things to Do in Charleston Before You Die.
Number 76: March Off to a Citadel Dress Parade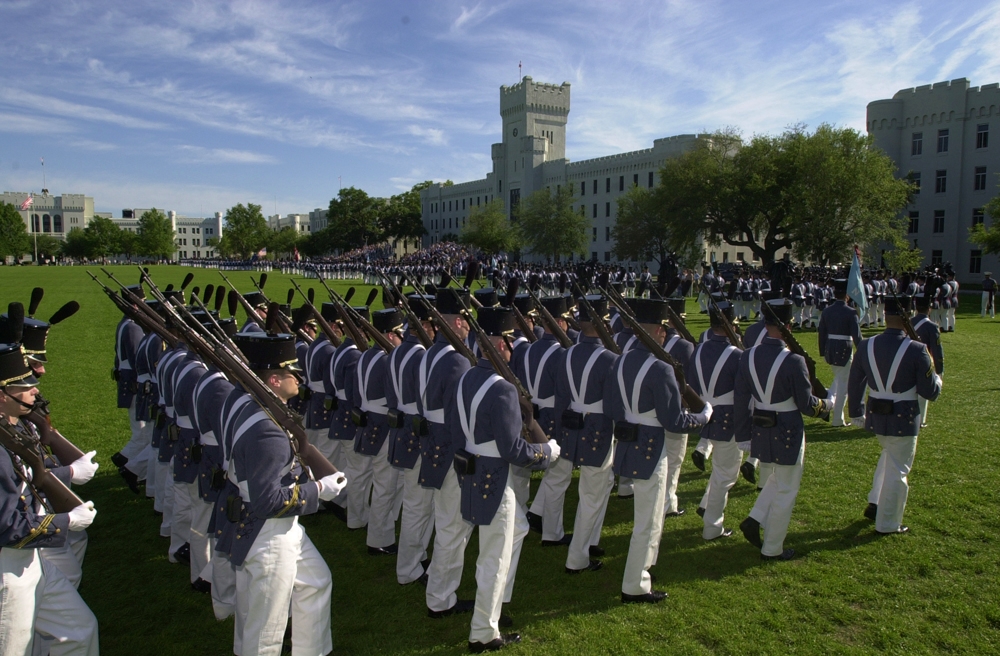 While the Friday tradition of suiting up in dress uniforms and marching in formation under their company's flag, the hot Charleston sun, and the gaze of the General may not always be a cadet's favorite activity of the week, watching the patriotic spectacle is a favorite experience for many visitors and locals alike.
In the recently released (second edition) of 100 Things to Do in Charleston Before You Die the college's military review parades are listed at #76, just after "Worship the Churches of the Holy City, #75.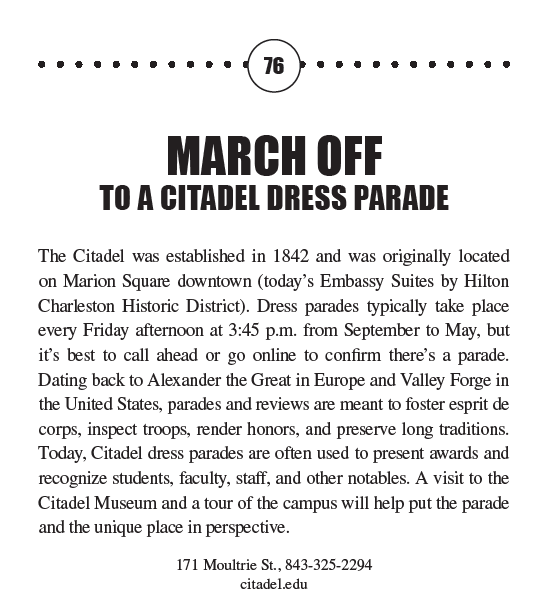 The colorful parades are held many Fridays during the academic year when the South Carolina Corps of Cadets is on campus. The type and structure of each parade is determined by the Commandant of Cadets and can include retreat parades, award parades or the Long Grey Line themed parade.
A cadet announcer welcomes guests and special visitors and describes what is happening during each movement of the parade, which generally lasts about 30 minutes.
Responding to the Adjutant's Call, the Corps of Cadets now moves to its position on the final line forming for parade. The "adjutant's call," sounded on a trumpet or bugle, has opened parades of the American forces for more than 150 years.

A ceremonial parade, impeccably performed, can never fail to be a source of inspiration to those who watch it or take part in it. It is the noblest and proudest form of drill. Based on the 'blunt whetstone' of drill instruction to recruits, it was for many hundreds of years the foundation of battle discipline in all Armies…

Retreat parade script section, February 2020
Setting the pace of the march is The Citadel Regimental Band and Pipes, a world-renown band that will represent the United States of America in the Royal Edinburgh Military Tattoo during the summer of 2020. It will be the fourth time the band has been invited to perform as America's only band at the prestigious military music pageant.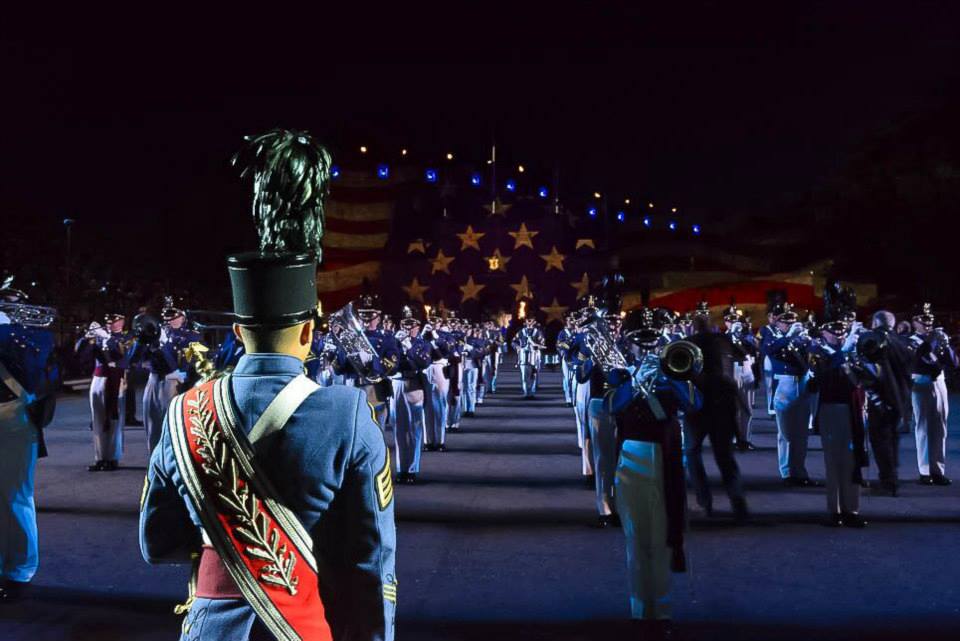 The Citadel dress parades are always open to the public and are held on the center of campus on Summerall Field, weather permitting. Campus parking is available first come, first-served, but is often hard to come by on special event parades such as Parents Weekend and Homecoming.
Oh, and the next tip in 100 Things to Do in Charleston Before You Die bucket list?