America's Band 2020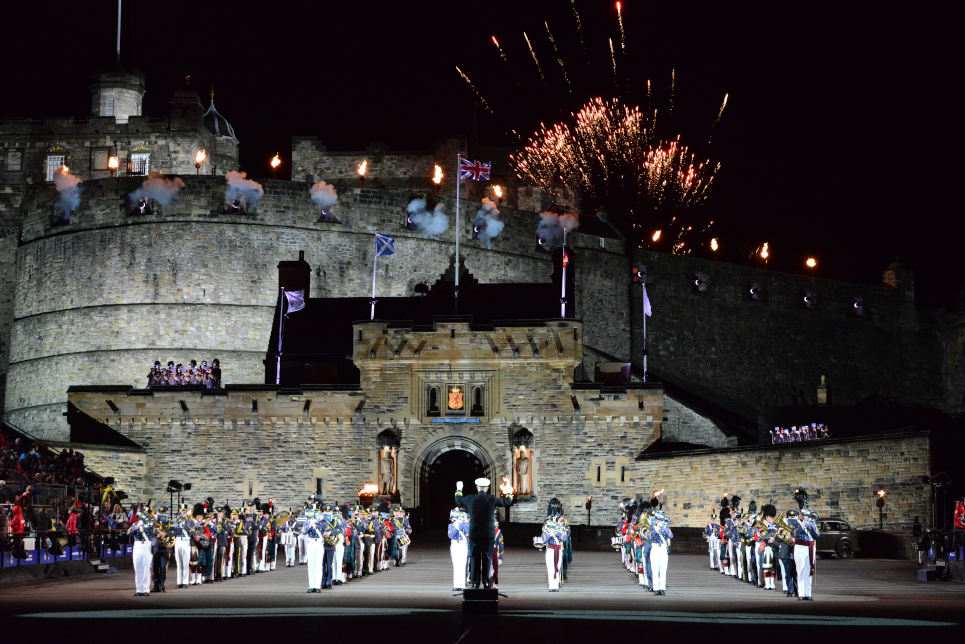 The Citadel Regimental Band and Pipes will proudly represent the United States as the country's designated military band performing at The Royal Edinburgh Military Tattoo in Scotland in 2020. The band will represent America for the fourth time, and remains the only U.S. military college band to have received the coveted invitation to perform on behalf of the nation in the world's most famous military music festival.
The Citadel's band will perform on the esplanade of the medieval Edinburgh Castle Aug. 7 – 29, 2020, as part of the month-long festival of music and pageantry featuring military organizations from around the world. Broadcast to 30 countries and approximately 100 million people annually, The Royal Edinburgh Military Tattoo is the largest production of its kind.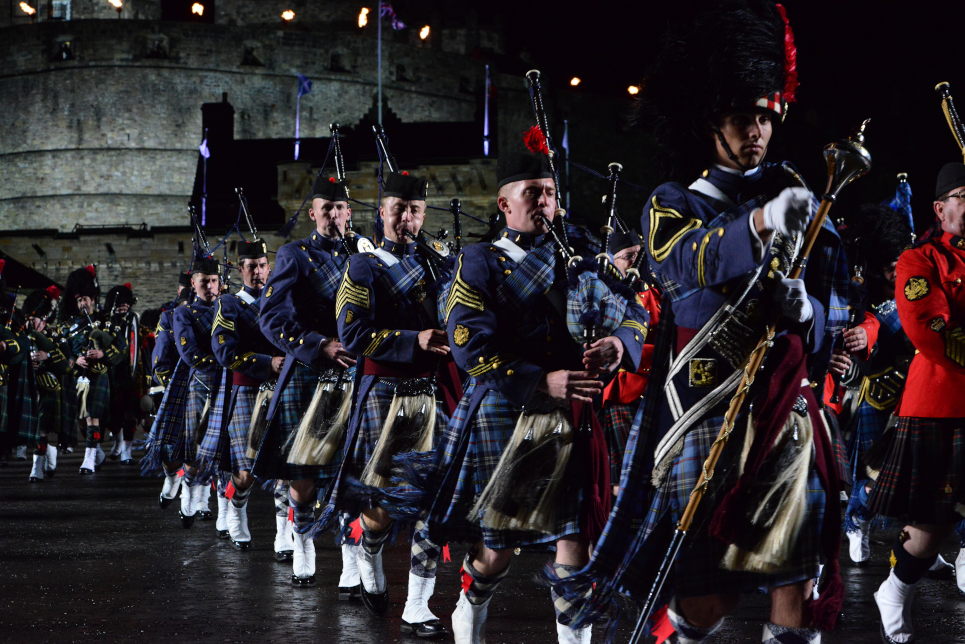 The Citadel made international headlines as America's Band 2015, 2010 and 1991 in The Edinburgh Royal Military Tattoo. Additionally, the band was invited to perform in the Royal Nova Scotia International Tattoo in 2013.
Led by music director, Lt. Col. Timothy Smith, USMC (Ret.) and pipes director Jim Dillahey, approximately 80 cadets will travel to Edinburgh to represent their country, many of whom began their preparations for the Tattoo in 2018.
Watch a video about The Citadel Regimental Band and Pipe's performance in 2015 below.
About The Citadel, the Military College of South Carolina
The Citadel, with its iconic campus located in Charleston, South Carolina, offers a classic military college education for young men and women focused on leadership excellence and academic distinction. The approximately 2,400 members of the S.C. Corps of Cadets are not required to serve in the military, but about one-third of each class earn commissions to become officers in every branch of U.S. military service. Citadel alumni have served the nation, their states and their communities as principled leaders since 1842. The Citadel was named Best Public College in the South by U.S. News & World Report for eight consecutive years and No. 1 Best Public College for Veterans in the South. Learn more about Our Mighty Citadel here.