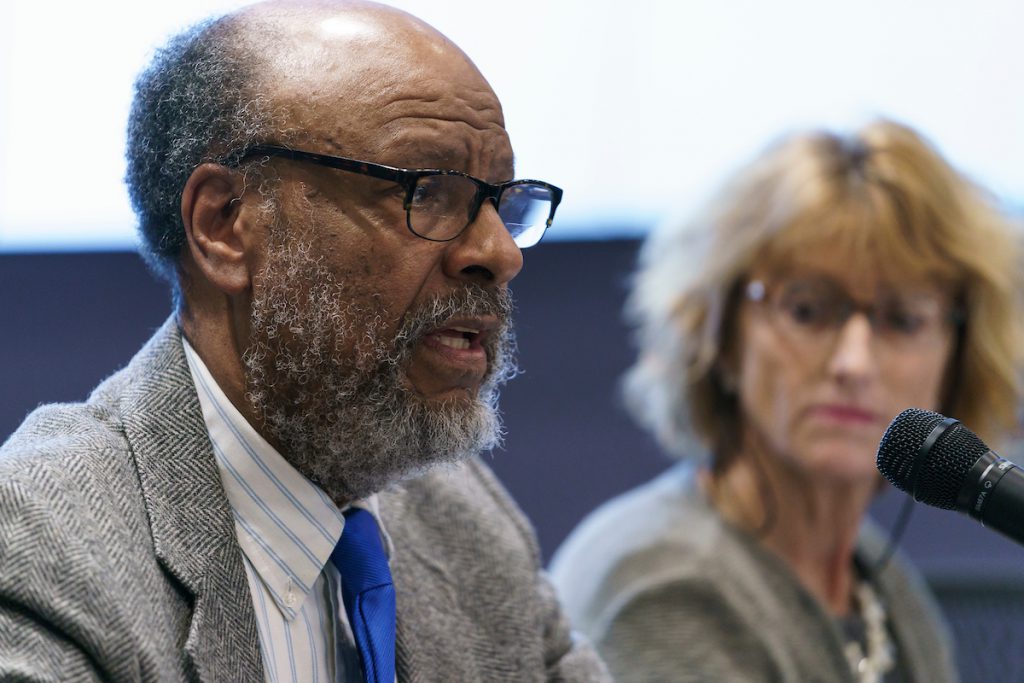 What are the major causes and consequences of intolerance and hateful speech? What price does society pay for lacking a full and balanced understanding of the nation's history? Why does diversity and inclusion make societies stronger?
The Citadel is hosting a group of authors who will explore those questions during a special event at 6:45 p.m. on Tuesday, November 28, in the Bond Hall 165 campus auditorium. Authors Bernard Powers, Marjory Wentworth, and Herb Frazier will speak to cadets, students, faculty, staff and members of the Charleston community about the ideas represented in their new book We Are Charleston: Tragedy and Triumph at Mother Emanuel. The event is free and open to the public.
Powers is the author of acclaimed works on the History of the South Carolina Lowcountry and a Professor of History at the College of Charleston. Wentworth is the poet-laureate of the state of South Carolina. Frazier is a distinguished journalist whose influential articles have helped to shape understanding of the modern affairs of the Charleston community.
"Their much-praised collaborative analysis of the tragedy and triumph at Mother Emanuel contains insights into broader divisions within our society, and how to heal them, that are no less timely or important today than when they were first written," said Bo Moore, dean of The Citadel School of Humanities and Social Sciences.
Co-sponsoring the talk are The Citadel School of Humanities and Social Sciences, the college's History Club and African-American Society, as well as the National Coalition Building (NCBI) Team/Cadet NCBI Leadership in Diversity and Respect Club. Also sponsoring the event is The Citadel Office of Multicultural and International Student Services, and the college's Diversity, Equity, and Inclusion Council. All members of the Charleston community are cordially invited to attend.