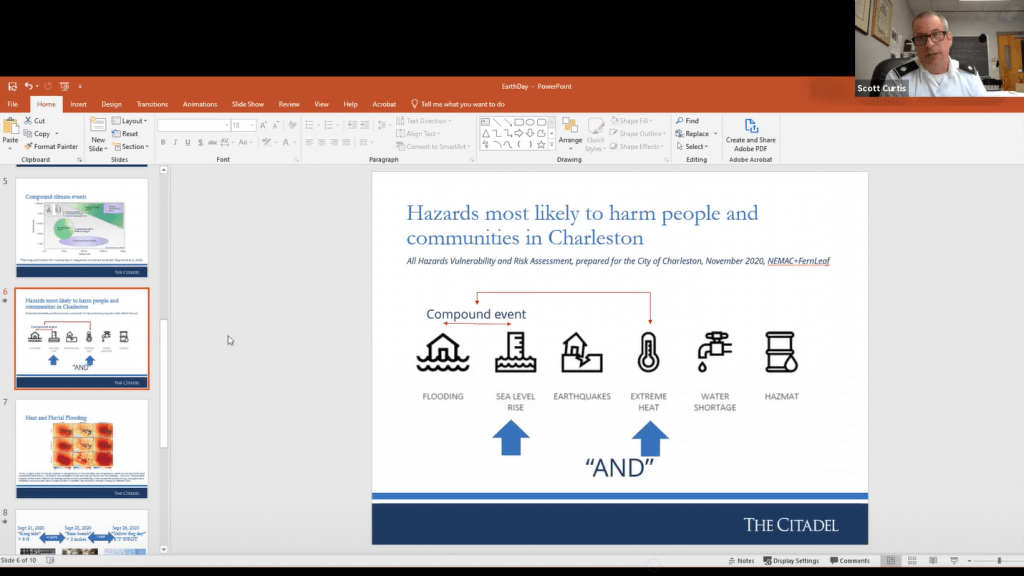 Three members of The Citadel community participated in a Charleston-area academic panel to celebrate Earth Day.
Mostafa Batouli, Ph.D., Scott Curtis, Ph.D., and Jay Goosby Smith, Ph.D., virtually joined speakers from the College of Charleston and the Medical University of South Carolina on Thursday, April 22.
The panel and discussions focused on the need for, and understanding of, resilience across social, economic and environmental systems.
Some questions addressed included:
Given predicted sea level rise, more extreme hurricanes, more extreme rain events and shifting ocean currents, how will Charlestonians have to create resilient, climate-just systems in the coming decades?
What infrastructure will have to be created, and how will it be paid for, to help Charleston adapt to a warmer planet?
How will the political will be developed to tackle this "wicked problem" that faces us all?