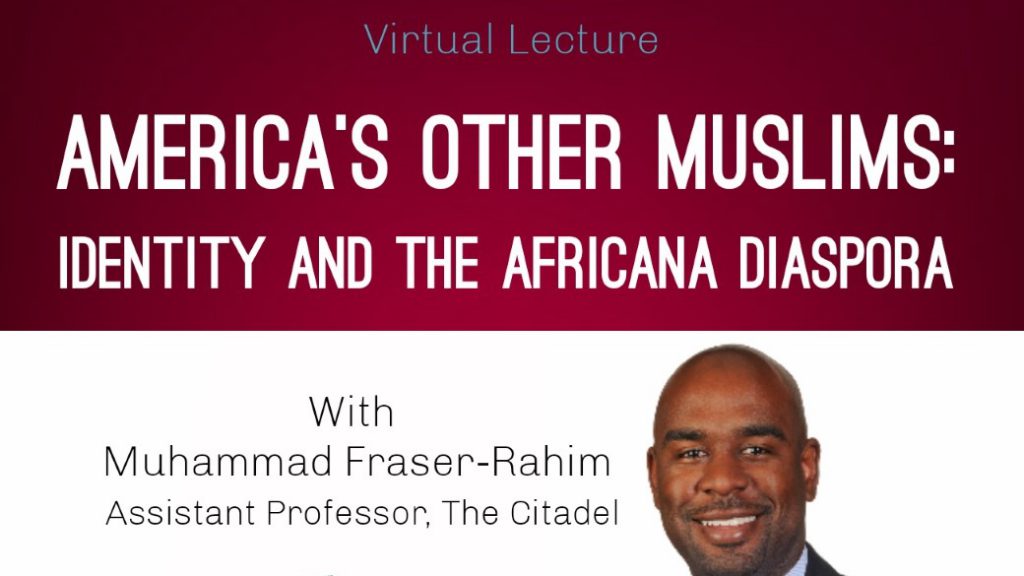 Citadel professor of Intelligence and Security Studies, Muhammad Fraser-Rahim, Ph.D., is continuing his book tour virtually with an open lecture at 5 p.m. EST on Thursday, May 14. The internationally renowned expert on violent extremism serves as Executive Director, North America for Quilliam International, the world's oldest counter-extremist organization, in addition to teaching at The Citadel.
Just prior to the pandemic-related closures in the U.S., Fraser-Rahim had embarked on a book tour for his most recent publication, America's Other Muslims: Imam W.D. Mohammed, Islamic Reform, and the Making of American Islam. The book, released January 31, 2020, is something of a change in focus for Fraser-Rahim as he explores the oldest Muslim community in America.
A native Charlestonian, Fraser-Rahim splits his time between The Citadel where he serves as a professor of Intelligence and Security Studies, and Washington, D.C., where he instructed for The Citadel in D.C. program and where he works with Quilliam International.
"America is unique among Western democracies in that it is the only country in which a sizable percentage of its Muslims are native-born converts of African descent," Fraser-Rahim explains. "This group has flourished as part of the American experiment. First Amendment guarantees of freedom of speech and religion provided the foundation for the African-American Muslim community's establishment and resilience over time."
To watch the virtual lecture, visit this link.