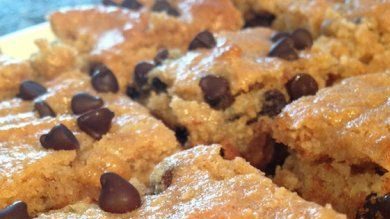 Time for a study break while working on classes online at home, sheltering from COVID? There is one treat alumni from the 80s, 90s and early 2000s may remember in Coward Hall: Congo Bars. 
Though the ingredients may not align with today's nutrition guidelines, the chocolaty sweets were a welcome addition to meals in the mess "back in the day."
Cadets quarantining at home with their families may want to adjust this recipe slightly — it feeds 500.