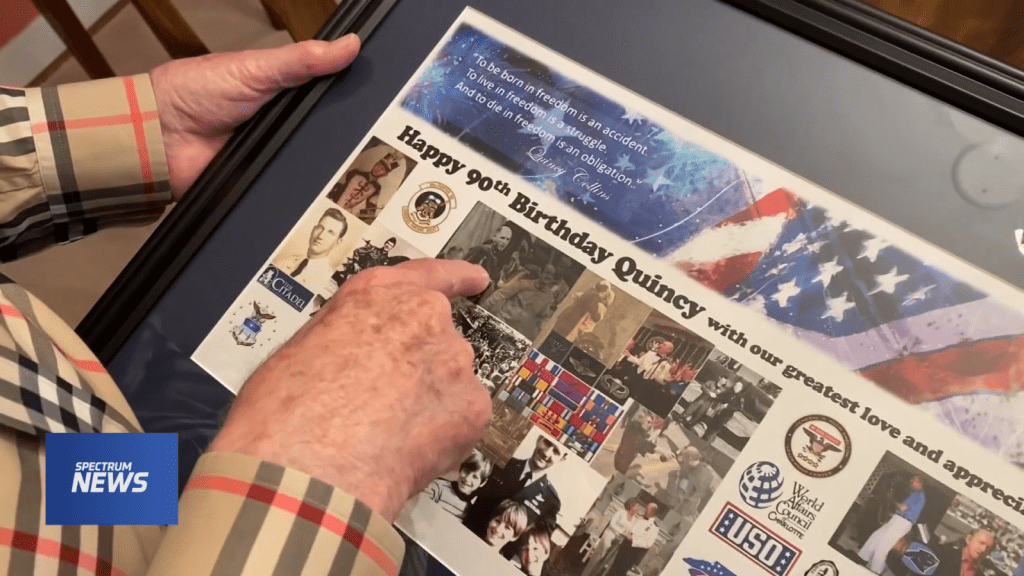 On this year's Independence Day, one Charlotte man is celebrating his love for his country, and his 90th birthday.
Retired U.S. Air Force Col. Quincy Collins said he's an American through and through.
He said it's even more special that his birthday is on the Fourth of July.
"Ninety! I never thought I'd reach 90," Collins said.
After graduating The Citadel in 1953, he went into active duty in the Air Force for 21 years. 
During the Vietnam War, Collins was captured and held as a prisoner of war for 7 and a half years.
"Being in prison with pretty hard treatment, I wasn't sure I was going to get out of there alive," Collins said.
During that time, he shared a cell with the late U.S. Senator and former presidential candidate John McCain.
"John and I sort of became the … entertainment," Collins said.
Collins said music was a way to get through the years as a prisoner.
"This is me in prison, I formed a choir. I was singing 'Oh Holy Night,' but I was singing it to give a message to the 150 guys who were sitting there in front of me," Collins said.
He said it was his way to communicate to the others how much they were struggling. He was hoping to get through to them, praying to be released.
"Communication is the most important thing as a POW," Collins said.
Despite all his hardships, Collins said being in the Air Force as a fighter pilot was simply great.
"This is the one I was shot down in, the F-105. I was the wings weapon officer for my three squadron group."
These past few years, Collins has been reflecting on his life as he approaches another birthday, and he's even written a memoir.
"God just gave me too interesting a life to let go, so I said, 'OK, let's put it down on paper and see what it looks like'… it's called 'Out of the Blue,'" Collins said.
He ended his long career with two Silver Stars, two Purple Hearts and several other gallantr-type metals.
Collins' father was in the Civil Air Patrol, which is where his love for planes started and why he eventually ended up choosing Air Force.
On Sunday, Collins was surrounded by his wife, family and 70 of his closest friends to celebrate turning 90.