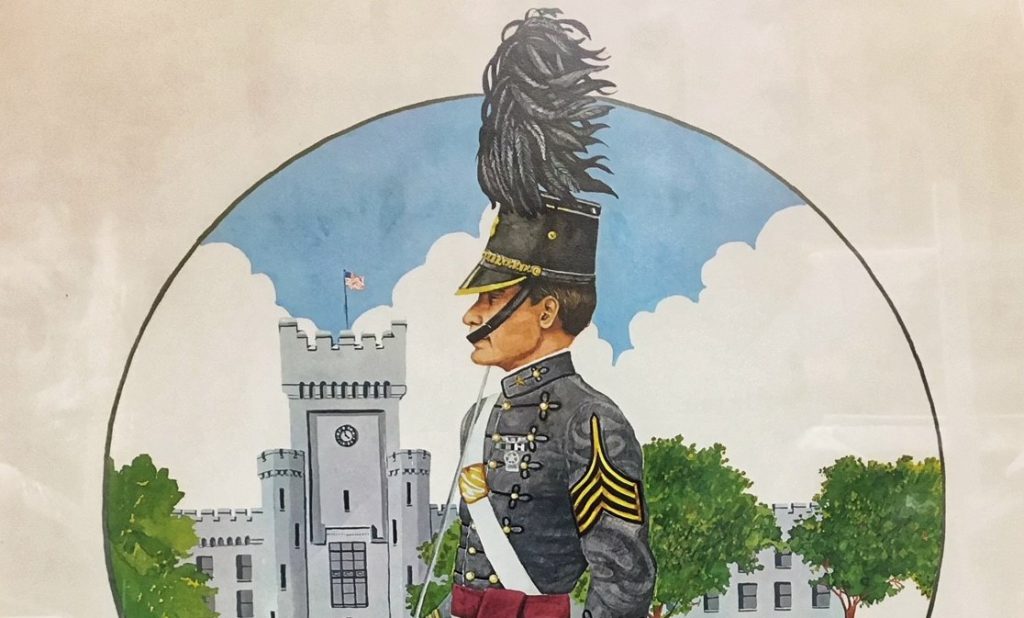 Respected veteran and former Navy artist, Ronald Scarbough, is being remembered for his artistry following his recent death.
After The Detroit News mentioned The Citadel in a story about Scarbough, the college's archivist was able to locate a piece that appears to be his.
According to a note affixed to the back of the artwork depicting a Citadel cadet walking a bulldog mascot on campus, the piece was likely commissioned in 1977 by The Citadel Foundation.
"I found this print in The Citadel Museum art collection," said Tessa Updike, archivist for the Daniel Library, Archives and Museum at The Citadel. "According to a tag on the back, it was given to donors who contributed up to a certain amount to the "Promoting the Advancement of Citadel Education" program sponsored by the Foundation, circa 1977."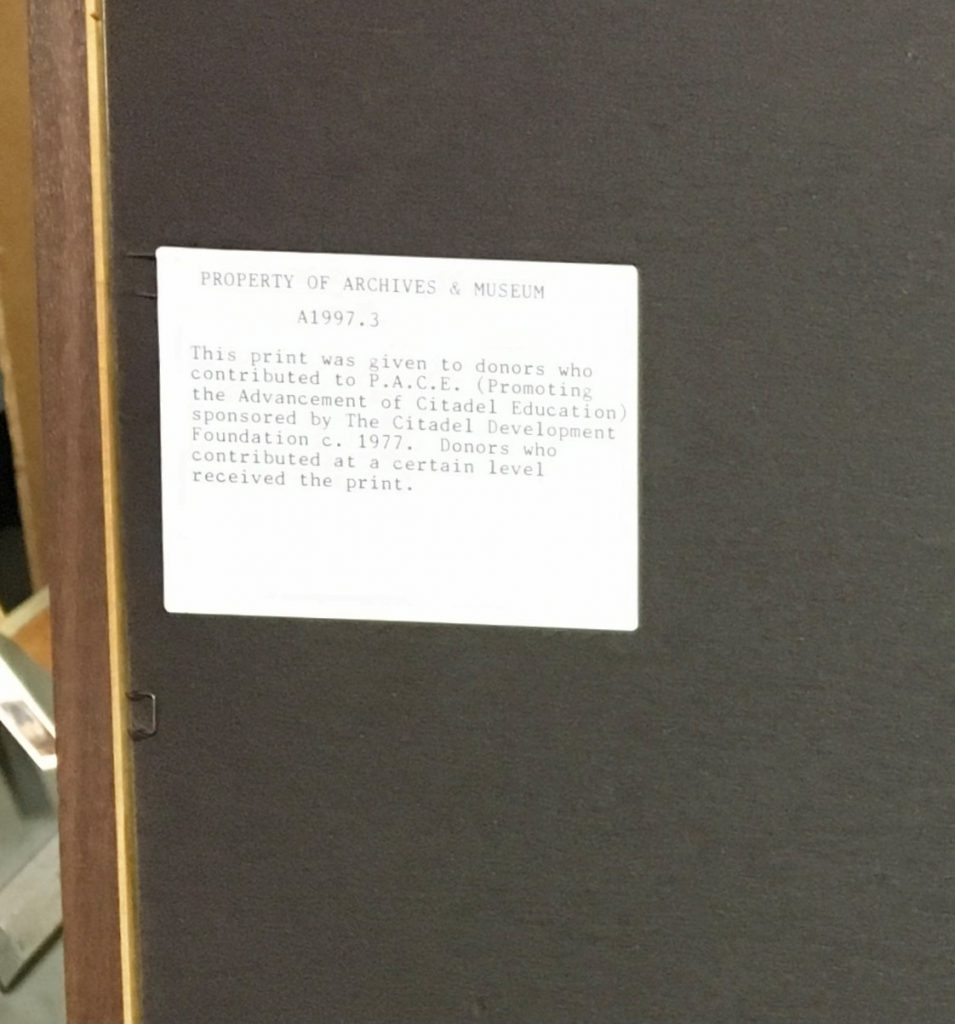 "The artist signature appears to be the same as those by Mr. Scarborough on artwork posted online," Updike said.
Ronald Scarbough, Detroit artist known for richly detailed drawings, dies at 74
By Charles E. Ramirez and Mark Hicks The Detroit News
Ronald Scarbough spent decades devoted to art, honing his skills to create masterpieces so richly detailed some observers were surprised he often relied on pencils.
Through his efforts, the artist strived to present to viewers vivid images reflecting life.
"It was about everyday stories," said Carol Jenifer, a longtime friend. "Most of them had a message that told you: 'Look at me more than once.' "
Mr. Scarbough died Friday, Oct. 23, 2020, following a battle with cancer. He was 74.
Detroit Institute of Arts officials announced his death and offered condolences to the Detroit Fine Arts Breakfast Club, an art enthusiast group that supports the fine arts in Metro Detroit, of which Mr. Scarbough was a member.
"A successful artist who had one-man shows at the Flint Institute of Arts and the Charles H. Wright Museum of African American History, he also created commissioned works for the Detroit Athletic Club and the Citadel Military Academy of Charleston, South Carolina," they said in a Facebook post. "He was also at one point a member of the DIA family, teaching studio drawing classes and giving artist demonstrations."