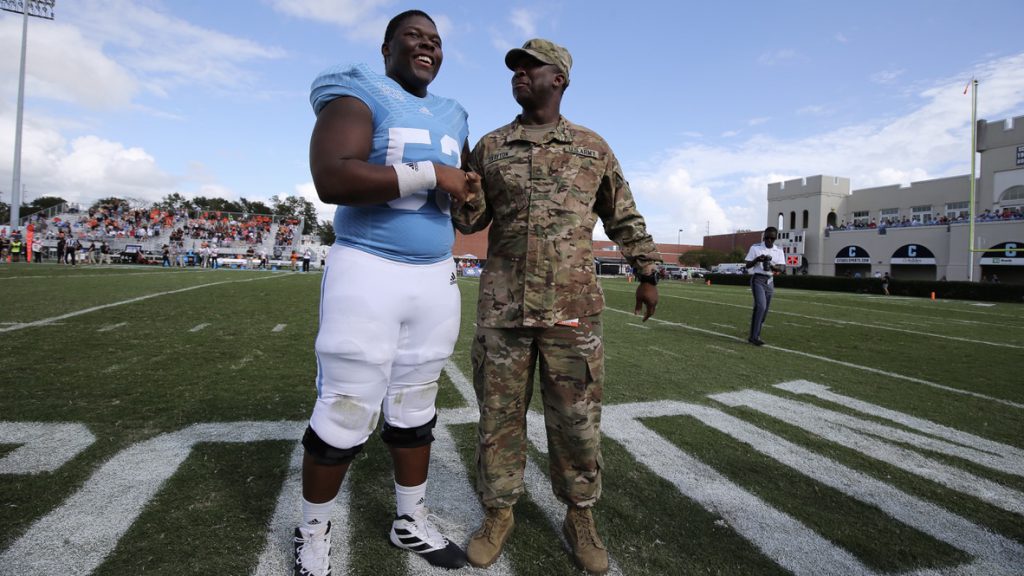 USA Today's positive news brand, Militarykind, recently reached out after seeing the 2019 Homecoming surprise for Citadel Cadet Tereis Drayton. His father, Staff Sgt. Demond Drayton, sneaked up behind his son for a homecoming surprise, arranged by The Citadel Athletics.
Drayton, a rising junior majoring in Finance, plays on the offensive line for The Citadel Football team.
Watch Drayton's new interview with USA today about that special moment below.