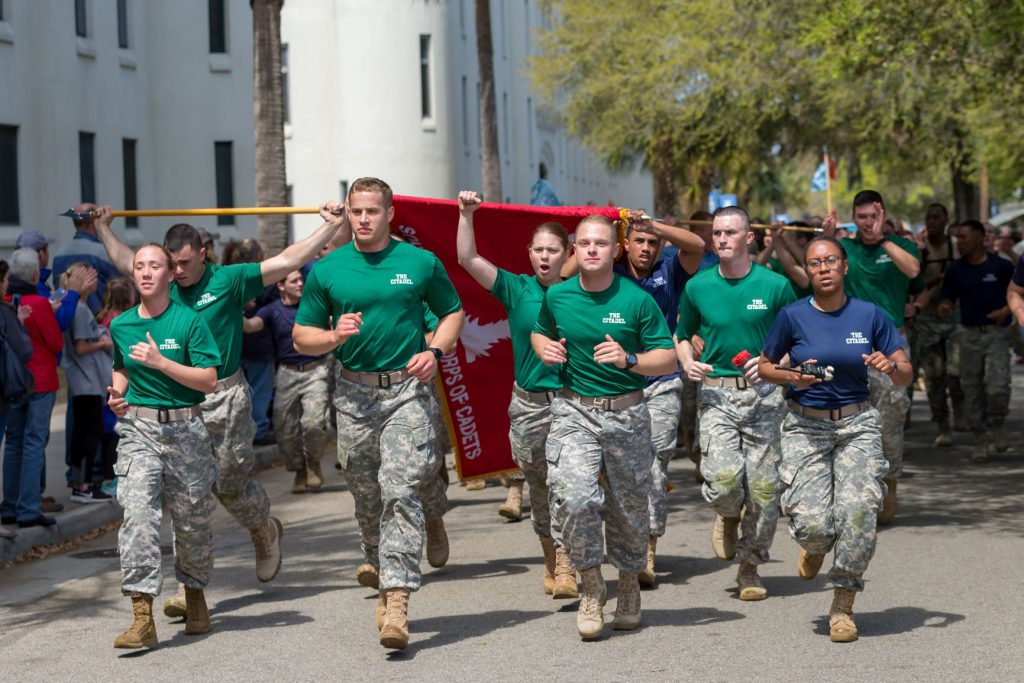 Photo: Recognition Day celebration run 2018
Women's History Month "CitListen" Session
March 1
11 a.m. – 12:30 p.m.
Bond 295
Registration required, open to Citadel community and media
Women's History Month kicks off with a "CitListen" session. The sessions are offered by the Truth, Racial Healing and Transformation Center at The Citadel as a means of encouraging conversation to create an understanding of human differences. Participants will be asked to respond to non-threatening questions specifically designed for the group that prompt them to share personal stories. The experience is meant to allow 10 – 20 participants to listen, absorb information and engage in dialogue with women across campus in a relaxed, environment that highlights the diversity that exists between all types of people.
The Citadel's TRHT Campus Center was founded in September 2017,  after the college applied for and was selected for a grant from the Kellogg Foundation. The Citadel's center is one of 10 such centers on campuses around the United States funded through the grants. Contact kendra.snipe@citadel.edu for more information.
4th Annual Joan Thompson Memorial Freedom Lecture, featuring Richard Ebeling, Ph.D.
March 1
University of The Bahamas
Admittance with a $75 donation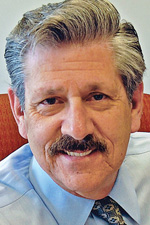 BB&T Distinguished Professor of Ethics and Free Enterprise Leadership at The Citadel, Richard Ebeling, Ph.D., will deliver the 4th Annual Joan Thompson Memorial Freedom Lecture, sponsored by the Nassau Institute at The University of The Bahamas. His talk will be titled, "Why the Global Economy Needs More Freedom and Less Government." Ebeling's lecture will focus on his believe that tariff wars, increased government regulations and intensified immigration barriers will hinder the continued betterment of everyone, especially the poorest in the world.
Ebeling is a world-renowned business professor who is recognized as one of the leading members of the Austrian School of Economics. He also served as president of the Foundation for Economic Education from 2003 – 2008. The Nassau Institute is a research institute that promotes capitalism and free markets.
More information can be found by clicking here.
One of the first women with 3-star general Army rank to speak for Women's History
March 4
4 p.m.
Holliday Alumni Center
Free, open to Citadel community
One of the first women to make rank as a U.S. Army 3-star general, Lt. Gen Patricia McQuistion, U.S. Army, (Ret.) will speak to Citadel cadets for Women's History Month at 4 p.m. on March 4.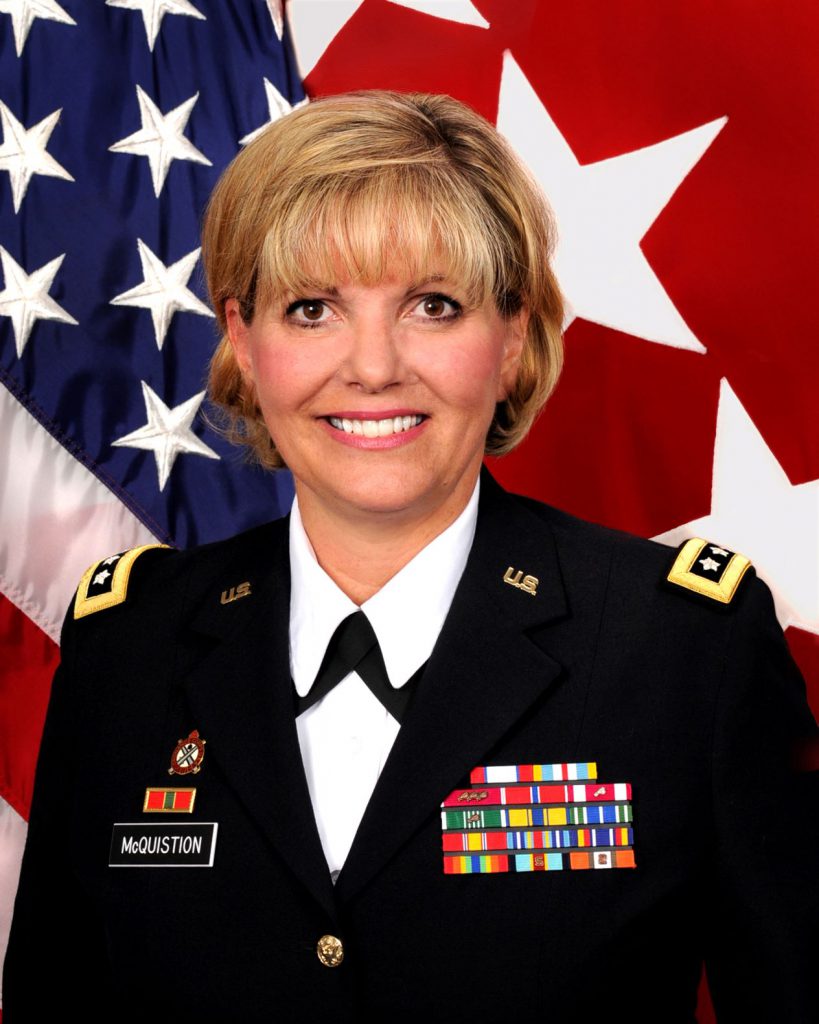 McQuistion served in the army for 35 years. She received the rank of lieutenant general in 2012, and then served as deputy commander and chief of staff for the U.S. Army Materiel Command until her retirement in 2015. McQusition is currently the vice president of membership and meetings for the Association of the United States Army.
McQuistion medals and accomodations: the Distinguished Service Medal, the Defense Superior Service Medal, the Legion of Merit with three oak leaf clusters; the Bronze Star; the Meritorious Service Medal with five oak leaf clusters; the Army Commendation Medal with oak leaf cluster; the Air Force Commendation Medal; the Army Achievement Medal; the Army Staff Identification Badge; and the Ehrenkreuz der Bundeswehr in Gold.
The event is hosted by The Citadel Army ROTC department and the newly formed Bulldog Company, a subchapter of the Charleston Chapter Association of the United States Army.
Ash Wednesday Services
March 6
12:15 p.m.
Summerall Chapel
Free, open to public
Ash Wednesday is a Christian holy day of prayer, fasting and repentance. Ash Wednesday is observed by many Christians, including Anglicans, Lutherans, Old Catholics, Methodists, Presbyterians, Roman Catholics and some Baptists. Because it is the first day of Lent, many Christians, on Ash Wednesday, often begin marking a Lenten calendar, praying a Lenten daily devotional, and abstaining from a luxury that they will not partake in until after Easter Sunday.
The Citadel Chaplain, Joe Molina, Reverend Rob Sturdy and Reverend Frank Seignious will be distributing ashes to those who attend the service at Summerall Chapel. All members of the campus community and our neighbors are welcome.
A detailed list of religious services can be found by clicking here.
Traveling art installation brings awareness about veteran suicides rates
March 12 – 13
Citadel campus, near Daniel Library
Free, open to public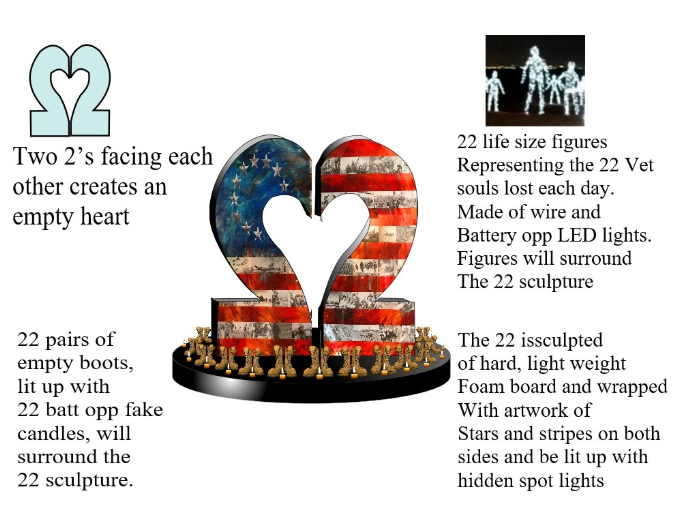 Artist Scott LoBaido will erect a special exhibit on campus near the library to raise awareness about veteran suicides. The statue will be made of two "2s" facing each other, creating an empty heart in the center. It will be accompanied by 22 life-size figures, 22 pairs of empty boots lit with 22 battery-operated candles. The number 22 is used because The Department of Veterans Affairs says 22 veterans die by suicide each day.
The Citadel will be the second stop of the tour, which starts in Georgia and travels up through 12 other states.
A lecture and book signing: Sporting Estates in the South Carolina Lowcountry, 1900-1940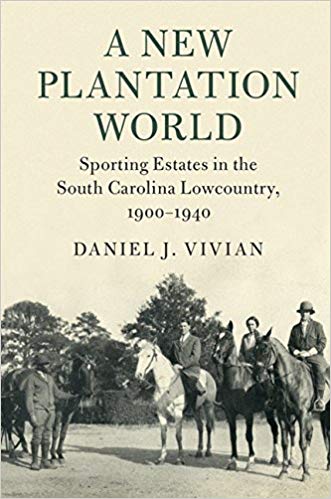 March 14
2 – 6:30 p.m.
Museum Reading Room, Daniel Library
Free, open to public
A New Plantation World: Sporting Estates in the South Carolina Lowcountry, 1900-1940, examines the transformation of architecture and landscape involved in the making of "sporting plantations" in coastal South Carolina by wealthy sporting enthusiasts. By examining the process that remade former sites of enslaved labor into places of leisure, author Daniel Vivian, Ph.D. explores the meaning of plantations in American culture, how new sporting estates affected historical memory of slavery, and the consequences for contemporary views of the South Carolina coast and it's past.
Vivian is a historian and preservation specialist with more than 20 years of experience in the field. He chairs the Department of Historic Preservation at the University of Kentucky at Lexington.
This event is presented by The Friends of the Daniel Library.
31st Annual Citadel Brigadier Foundation Auction
March 15
6:30 p.m.
McAlister Field House
Tickets required
The Citadel Brigadier Foundation is hosting the fundraising event at 6:30 p.m. on March 15. The annual fundraiser will include a silent and live auction, raffle boxes, a wine raffle, and a cash raffle.  The event will also include a buffet style dinner with an open bar.
The primary purpose of The Citadel Brigadier Foundation is to raise money from the private sector for athletic scholarships allowed by the NCAA. The annual event is the foundation's largest fundraiser. Importantly, it provides an opportunity for supporters at all levels to contribute to athletic scholarships through the purchase of tickets to the event, donation of items, large and small, to the auction block and live and silent bidding.
Last year, the banquet raised nearly $180,000 for athletic scholarships, and a record 505 Citadel Athletics supporters attended the event, representing a 26% increase over 2017's auction attendance. The 2018 auction featured nearly 200 donated items including fine art, jewelry, furniture, a Boykin Spaniel puppy and well-curated trips home and abroad.
Tickets can be purchased here.
The Friends of the Daniel Library Women's History Month Keynote Address
March 19
6:30 p.m.
Museum Reading Room, Daniel Library
Free, open to public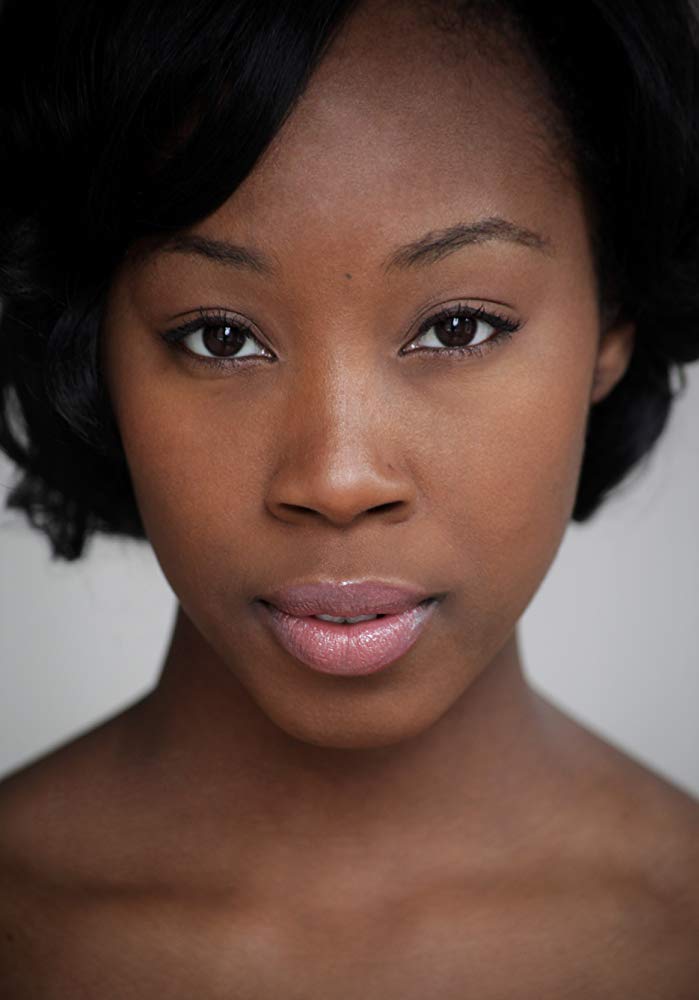 The Friends of the Daniel Library will celebrate Women's History Month with a keynote address from a former Citadel cadet who has worked in multiple professions after her graduation. Miriam Crawford Grant, '06, will speak at 6:30 p.m. on March 19, following the theme of this year's Women's History Month which is "Persistence: You, Me, Her, Us."
Grant has successfully leveraged her Citadel leadership skills and makes servant leadership a part of her everyday existence. Her short work published in Learning to Heal: Reflections on Nursing School in Poetry and Prose published by Kent State University Press in 2018 talks about her first day experience as student nurse in a VA hospital.
Grant is a nurse, actress, writer, model, and currently works in the film industry in Burbank, California.  Miriam worked for the Army Wives production company and appeared in episodes of the show in 2008-2009 filmed in Charleston, SC. Mariam is married to Shawn Grant who is also a 2006 graduate of the Citadel Corps of Cadets. They often return to the Citadel sharing their experiences and encouraging Cadets to be their best.
Lowcountry Aviation Association's Aviation Day & Open House
March 22
10 a.m. – 1 p.m.
Charleston Executive Airport, 2700 Fort Trenhold Rd., Johns Island
Free, open to public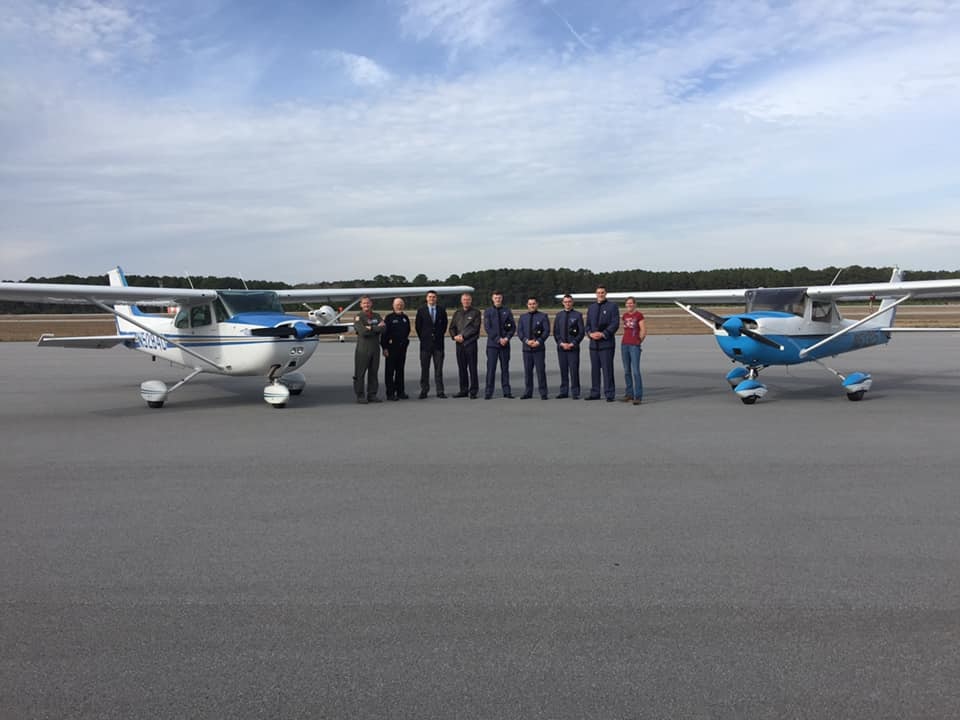 The grand opening to celebrate the official start of full operations for the Lowcountry Aviation Association will be March 22. The Citadel Flying Club is expected to participate at the event, which will give inspired youth from across the community the chance to be "pilots for a day" by exploring various aircraft displays and talking with aviation professionals and aircrew. Attendees will even have the chance to take to the skies in a discovery flight.
The LCAA is a non-profit organization created to help provide aviation education to members of the community, including cadets at The Citadel. It's made up of representatives for groups like college and high school flying clubs, pilots associations, flight schools, and military aviation entities from the Charleston area. The association's goal is to educate, inspire and empower diverse Lowcountry youth through formalized aviation education and training.
The Charleston Inter-religious Soiree
March 25
6 p.m.
Buyer Auditorium, Mark Clark Hall
Free, open to public
The Atlantic Institute and religious leaders with The Citadel's Summerall Chapel invite the community to an evening of fellowship and discussion about the many inter-religious events taking place in Charleston during 2019.
Special guests, Mayor John and Sandy Tecklenburg, will share their thoughts on diversity and inclusion during this celebration of diverse faiths and cultures that make up the community of believers in the growing Holy City. Light hors d'oeuvres will served. Business Casual attire is requested. No reservations required.
9th Annual Henry Dale Smith Corps-Wide Speaking Contest
March 26
5 p.m.
Greater Issues Room, Mark Clark Hall
Free, open to public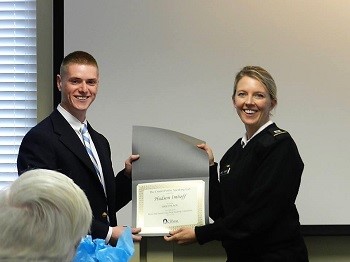 Five cadet finalists will participate in the third and final round of the 9th Annual Henry Dale Smith Corps-Wide Public Speaking Contest, which will be held at 5 p.m. on March 26 in Mark Clark Hall.
Cadets who enter the contest must speak for five to seven minutes on any topic that is informational, persuasive or inspirational. The winner of the competition receives the Henry Dale Smith Public Speaking Award, which is presented at the college's annual Commencement Week Awards Convocation, along with a cash prize. The runner-up also receives a cash prize.
The speaking competition is hosted by The Patricia McArver Public Speaking Lab, where students, faculty and staff can polish their public speaking skills. From timid talkers to confident communicators, The Public Speaking Lab works one-on-one with a variety of individuals to create great presenters.
12th Annual Principled Leadership Symposium
March 27 – 29
The Citadel campus
Presentations are free and open to public, media welcome to select presentations
The Principled Leadership Symposium brings together the South Carolina Corps of Cadets, Citadel graduate students, around 70 college student delegates from regional institutions of higher learning, senior military colleges and the federal service academies, faculty, staff, alumni and other special guests. The symposium will run from Wed., March 27 – Fri. March 30. The 2019 theme is Empowering Others and Building Bridges.
The symposium, planned by the college's Krause Center for Leadership and Ethics features leadership learning opportunities through distinguished leader panels presented by The Citadel's five schools, presentations by notable speakers, and high-impact presentations by cadets and students on their research, civic engagement, and international education experiences. More information on the speakers and registration for the event can be found by clicking here.
The Citadel Academy of Science and Mathematics Awards Banquet
March 28
5:30 – 9 p.m.
USS Yorktown, 40 Patriots Point Road, Mount Pleasant
Ticket required, open to media
The Swain Family School of Science and Mathematics is hosting the 12th Annual Citadel Academy of Science and Mathematics Awards Banquet on March 28 on the USS Yorktown. The banquet honors the academic accomplishments of exceptional cadets and students, outstanding faculty and distinguished alumni.
Alumni and faculty to be honored at this year's banquet will include:
CASM Distinguished Alumni Award:
Col. Randy Bresnik, '89; NASA astronaut, TOPGUN pilot, explorer and military leader
Douglas Carnes, Ph.D., '64; educator, businessman, and entrepreneur
Louis Quin, Ph.D., '47; scientist, educator, and mentor
MG Wallace Anderson, Ph.D., '34 (posthumous); scholar, educator, mentor and leader of The Citadel faculty
Distinguished Faculty Award:
Randy Blanton, Ph.D. (retired); Chemistry Department head
Early Career Faculty Award:
The goal of The Citadel Academy of Science and Mathematics is to foster an enhanced awareness of the science and mathematics mission of The Citadel and pride in the work undertaken by cadets, students and faculty.
Tickets to the banquet, which includes dinner and an open bar, are $100 and can be purchased by clicking here.
Corps Day and Recognition Day
March 29 – 30
Citadel campus, Marion Square
Select events are open to the public
Celebrations for the 176th birthday of the South Carolina Corps of Cadets will coincide with the same weekend as Recognition Day, when freshmen cadet candidates are officially recognized as members of the Corps of Cadets after rigorous training exercises. That process begins with what is known as The Gauntlet and culminates with a march to Marion Square and the iconic Freshmen Oath Renewal Ceremony. It is one of the most important events in the life of a cadet. This year, Recognition Day will actually be separated into two days.
Corps Day is the birthday of the South Carolina Corps of Cadets, and is one of the most highly attended weekends at The Citadel. Attractions include dress parades, awards presentations, special cadet performances and athletic events.
A detailed schedule of events can be found by clicking here.
Shape Note Singing from the Southern Harmony
Wednesdays (March 6, 20. and 27) throughout the month from 6 – 7 p.m.
Sunday (March 31) from 2 – 4 p.m.
Summerall Chapel
Free, open to public
Join cadets, students, faculty, staff, and guests of The Citadel in singing Shape Note tunes from the 1847 edition of the Southern Harmony and Musical Companion at Summerall Chapel on three Wednesdays of the month, as well as a two-hour concert on March 31.
Shape note singing is a long-running American tradition of learning to sing a capella which uses shaped note-heads to assist a singer to discern tonal intervals quickly by sight. This "FA SO LA MI" system came to the continent from the English, but became uniquely American during the 17th, 18th, and 19th centuries.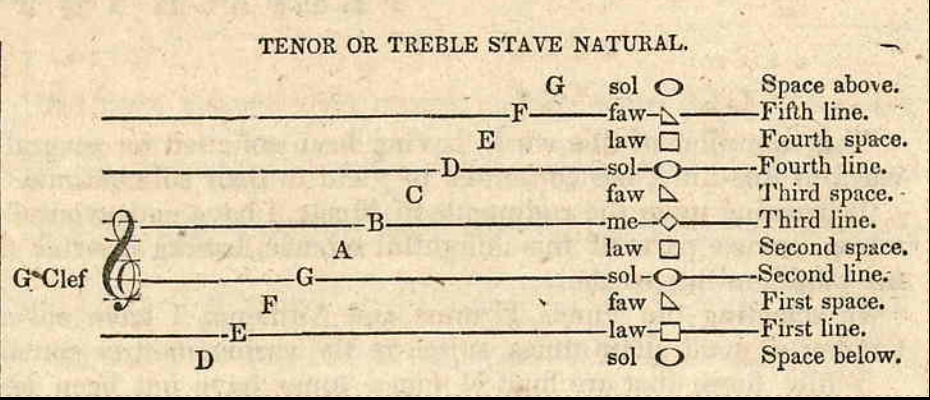 The Citadel group sings together Wednesday evenings throughout the spring when the Corps is on campus and classes are in session. Copies of the Southern Harmony and Musical Companion are available for visitors. For more information please email Stephen Jones at sjones3@citadel.edu or call (843) 953- 5876.
Citadel Baseball at The Joe
Throughout the month
Joseph P. Riley Park
Tickets required
Throughout the month, fans will have multiple opportunities to come out and support the Bulldogs baseball team.
Every Sunday home game will celebrate family day; kids 12 and under will receive one free ticket with the purchase of an adult ticket. And baseball fans can bring their dog with them to The Joe for "Bark in the Park," which will be during every home game Monday – Thursday (don't worry, animals get in free). Citadel faculty and staff will receive discounted, $5 tickets for every home game, and every Friday home game is Citadel Faculty and Staff Friday, where The Citadel community can get up to four tickets buy-one-get-one.
The home schedule for The Citadel baseball team stretches from the middle of February through Sunday, May 12. The full schedule can be found by clicking here.
March feature from The Citadel Experts Guide
The Citadel Experts Guide is a resource for journalists, researchers, K-12 teachers and community organizations looking for professors and staff who are leading influencers in their fields of interest. An expert will be introduced in each edition of Upcoming News from The Citadel.
Richard Ebeling, Ph.D. is the BB&T Distinguished Professor of Ethics and Free Enterprise Leadership in the Tommy and Victoria Baker School of Business. Among the courses he offers are "Entrepreneurial Leadership and Capitalist Ethics" and "Ethical Entrepreneurship and Profit-Making."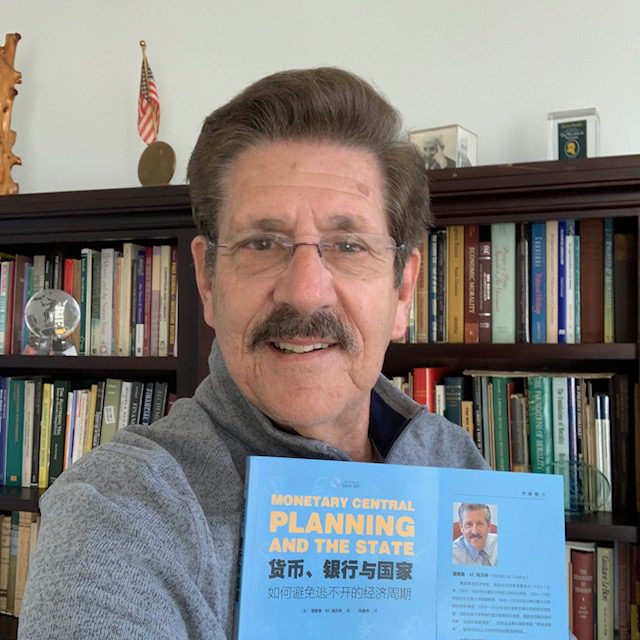 In December 2018, a Chinese translation of Ebeling's eBook, "Monetary Central Planning and the State" (2015), was published by Hainan Publishing House in the People's Republic of China, in a paperback edition. He says he hopes the book will help increase awareness of the "Austrian" theory of money and the business cycle, and the case for private, competitive free banking in that great land of 1.3 billion people.
Dr. Ebeling is recognized as one of the leading members of the Austrian School of Economics and is the author of Austrian Economics and Public Policy: Restoring Freedom and Prosperity (Future of Freedom Foundation, 2016); Monetary Central Planning and the State (Future of Freedom Foundation, 2015); as well as the author of Political Economy, Public Policy, and Monetary Economics: Ludwig von Mises and the Austrian Tradition (Routledge, 2010) and Austrian Economics and the Political Economy of Freedom (Edward Elgar, 2003).
Prior to his appointment at The Citadel, Dr. Ebeling was professor of economics at Northwood University in Midland, Michigan (2009-2014). He served as president of the Foundation for Economic Education (2003-2008), was the Ludwig von Mises Professor of Economics at Hillside College in Hillsdale, Michigan (1988-2003), and Assistant Professor of Economics at the University of Dallas in Texas (1984-1988).
To arrange an interview, please contact The Citadel director of media relations at kkeelor@citadel.edu or 843-953-2155. Industry experts may be contacted directly, but please note that to ensure student privacy all media representatives are required to be escorted while on campus.