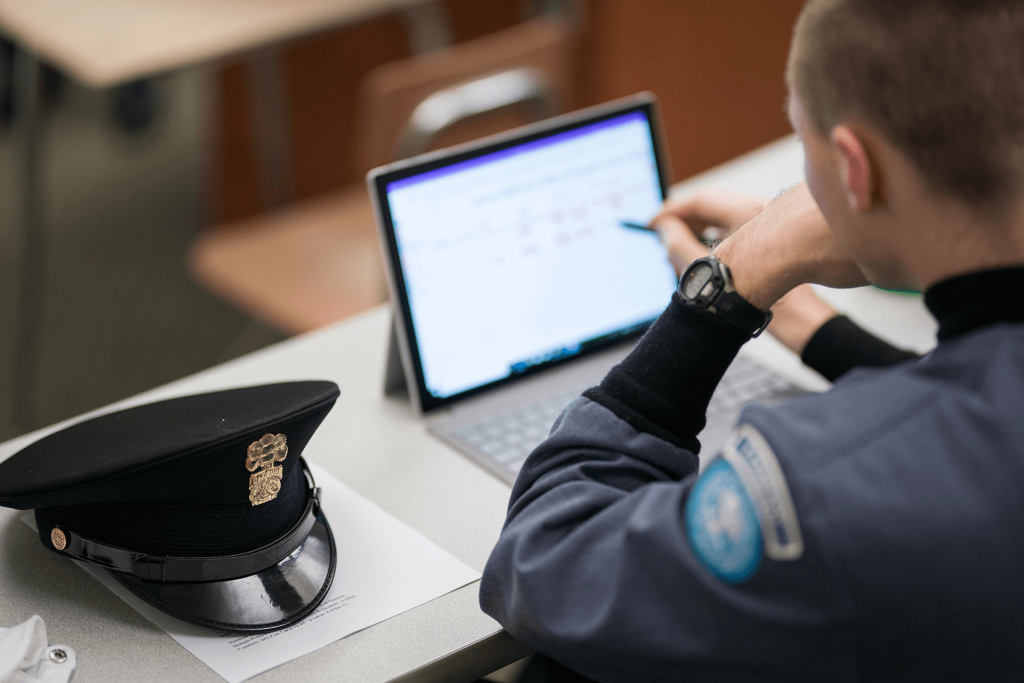 In-state cadets will be paying less for their 2019-2020 tuition at The Citadel than originally projected. The Citadel Board of Visitors (BOV) finalized tuition rates for the upcoming academic year at their meeting on June 15. The decision included a tuition increase of 0.8% for in-state cadets, rather than the projected 2.5% increase announced last November.
"The Board of Visitors determined that a shift in funds being allocated to the state's colleges by the General Assembly means that the tuition increase for in-state cadets will be less than anticipated. In-state cadets will see an increase of $374, instead of $617 which is good news for those cadets and their families," said Col. Fred L. Price Jr., BOV chair. "For all cadets and students, the necessary tuition increases for the 2019-2020 academic year are still slightly below the projected Higher Education Price Index. This reflects the college leadership's commitment to improving operational efficiency while maintaining the quality of a Citadel experience."
The Higher Education Price Index (HEPI), an inflation index designed to track cost drivers in higher education, projects a 2.6% increase nationally for 2019-2020.
The Citadel is one of the only two remaining 24/7 military institutions for undergraduates, aside from the federal academies. As such, when comparing college tuition rates it is important to note that The Citadel's fee structure is different because the costs of room and board and multiple sets of military uniforms comprise the overall "all-in" rate. This is because members of the South Carolina Corps of Cadets ─ the undergraduate population ─ must live in the barracks, eat all meals in the mess hall, and wear uniforms while on campus. Laundry, dry cleaning and books are also included in the all-in rate, with those costs calculated as part of each cadet's Quartermaster Account. The all-in rate does not include other items such as lab fees that vary according to the academic major or schedule of each cadet or student.
The costs of attendance for the 2019-20 academic year are below. Some academic majors may require additional fees. Freshman year charges are higher because of first-year uniform purchases.
| | | |
| --- | --- | --- |
| All-in Cost for Cadets | In-State | Out-of-State |
| Upper-class | $24,812 (+374) | $48,068 (+1,158) |
| Freshmen | $30,022 (+359) | $53,278 (+1,143) |
The Board of Visitors also approved an increase of 0.8% for in-state evening undergraduate students and 2.5% for out-of-state evening undergraduates. That represents a raise of about $3 per credit hour for in-state and $23 a credit hour for out-of-state Evening Undergraduate Program students attending through The Citadel Graduate College.
Graduate level students in on campus and online programs will not see an increase.
| | | |
| --- | --- | --- |
| Citadel Graduate College Programs (*per credit hour) | In-State | Out-of-State |
| Evening Undergraduates | $488 (+3) | $925 (+23) |
| Graduate Students | $595 (no increase) | $1,020 (no increase) |
| Online Undergraduates | $500 (no increase) | $500 (no increase) |
| Online Graduate Students | $695 (no increase) | $695 (no increase) |
Many of The Citadel's programs are supported through the generosity of alumni and donors, as funding from the State of South Carolina currently provides only about 7% of the college's operating budget. Still, the cadet and student experiences continue to evolve, and outcomes continue to surpass national averages supported by increased academic offerings and alumni salary rates. The Citadel is the #1 Public College in the South as ranked by U.S. News & World Report for the eighth consecutive year based on such criteria.