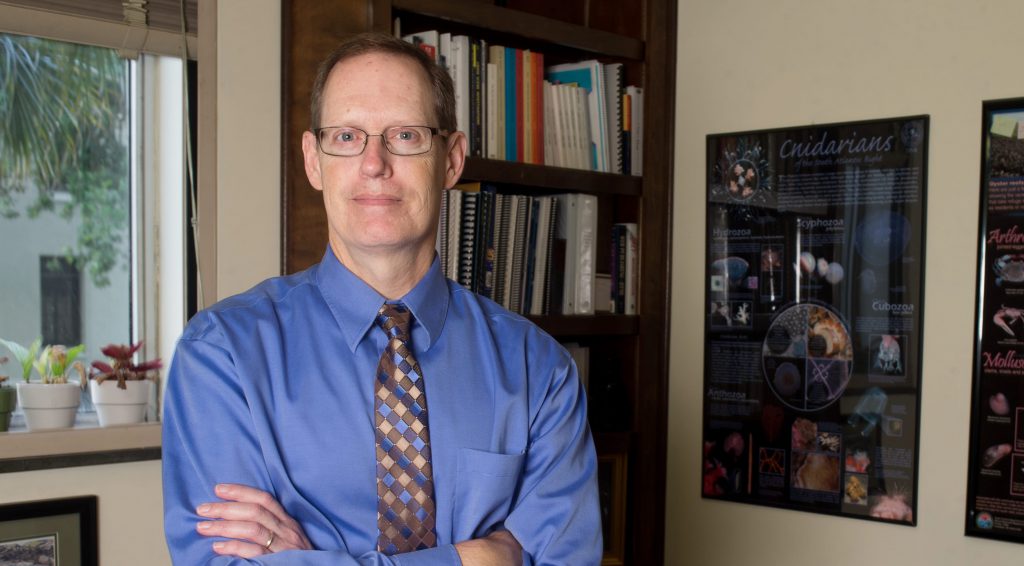 Tiny plastic particles have been discovered in Columbia's drinking water and some area rivers in what researchers say is the first study of microplastic pollution in a S.C. public water system.
The findings are not a surprise to lead researcher John Weinstein, a Citadel professor who said microscopic plastic particles are being found across the world in rivers and drinking water.
But Weinstein's S.C. research provides evidence of how prevalent plastic pollution has become since plastics first were introduced in the mid-20th century.
The key question now is whether the tiny particles could harm people. Thus far, research has been limited on the health effects of microplastics, Weinstein told The State.
"Everywhere you look, you find microplastics,'' Weinstein said in an interview. "This was looking locally, within the Columbia area, at the microplastics situation. And it is similar to other places. It is not abnormally high."
"What we don't know is what those total human exposures are and what the human health effects are.''
Clint Shealy, who oversees Columbia's drinking water system, said the city complies with all federal safe-drinking water standards, but he wants to know more about microplastics. The city does not test water for microplastics, and the federal government does not regulate the amount of plastic allowed in drinking water, like it does with other pollutants, including heavy metals or bacteria.
Microplastics are extremely small particles that come from an array of sources, including residues from tires that wash off roads and plastic bags that break down in the environment.
Research Weinstein previously has conducted in the Charleston area indicates that microplastic pollution threatens marine life by clogging up the gills and filtering systems of animals, such as shrimp. Less is known about the health effects on people, but some of the materials in plastic could be toxic. Microplastics also could cause abrasions as they pass through the human gut, Weinstein said.
In limited tests conducted last year in Columbia, Citadel researchers found the highest concentrations of microplastics on the Broad River at the Thomas Newman boat ramp, most likely the result of runoff from development along the river banks as well as boat traffic.
A wastewater treatment plant also is near the boat ramp and could have been a source, according to The Citadel report, conducted for WIS-TV in Columbia.
The Broad River flows into the Columbia canal. The city of Columbia's water utility — the state's second largest — draws drinking water from the canal for its more than 300,000 customers.
The study also found microplastic pollution at the Lake Murray Boat Club.
Researchers say they found much lower concentrations of microplastics in a handful of samples from tap water in Columbia. Particles showed up in tap water drawn at Finlay Park, as well as a handful of other sites, including the State House.
The study discovered microplastic pollution in some bottled water supplies, a finding also noted by researchers in other parts of the country. Tap water samples had less microplastics than some brands of bottled water, the study said.
Some of the microplastics found in water samples were microbeads, materials once used in toothpaste, body scrubs and other personal care products, the study said. A 2015 federal law banned the sale of products that contain microbeads because of health concerns.
The study also found a significant amount of residues from tires in water. Tires were found to be a major source of microplastic pollution in studies that Weinstein previously conducted in the Charleston area.
Columbia's Shealy, a former drinking water regulator at the S.C. Department of Health and Environmental Control, said The Citadel's report is a sobering reminder of the impact urban growth has had on the environment.
"There are no known health effects to these microplastics,'' Shealy said. "But it's something that we should all be aware of and try to make sure our habits are such that we are disposing of plastic materials properly.''
Congaree Riverkeeper Bill Stangler said the study's findings are no cause for undue alarm, but they should not be ignored, either.
"This is an important reason to have that conversation about plastics,'' Stangler said.