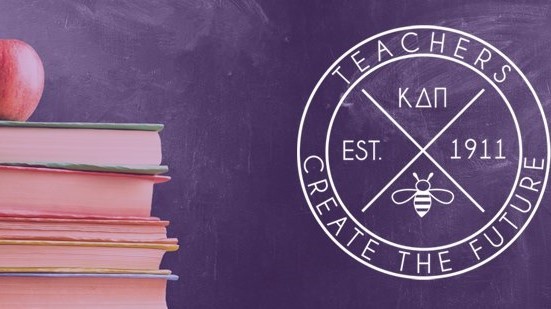 Current and future leaders in education join Kappa Delta Pi honor society
Thirteen graduate students with The Citadel's Zucker Family School of Education are now part of a prestigious honor society meant to enhance excellence in education.
For more than 100 years, the honor organization has consistently grown. It currently has an initiated membership of more than 1.2 million.
The vision of Kappa Delta Pi is to help committed educators be leaders in improving education for global citizenship.
In order to be invited into Kappa Delta Pi, students must: demonstrate leadership attributes, have completed at least six credit hours of graduate work and maintain a high grade point average.
"The education that our recent graduates received as part of The Citadel experience is the footing they will use to maintain the high ideals of this Society and to extend its influence," said Evan Ortlieb, Ph.D., dean of the Zucker Family School of Education. "Principled leaders are influencers through training and through practice. The axiom 'to whom much is given, much is required' rings truer than ever if we think about our inductees' development, cultivated over their time studying in preparation to influence others through diverse careers in education."
The students who were inducted into the organization during a virtual ceremony in late April, just prior to The Citadel's commencement week activities, are:
Keyona Babb
Jesse Brooks
Tricia Delice
Stephanie Fye
William Kay
Scott Lusby
Sade Nelson
Melissa Odom
Jessica Orcutt
Sonja Raines
Claire Ryan
Elsie Schloegl
Norma Smith
Some past members who have made outstanding contributions to the development of professional education include: Albert Einstein, George Washington Carver, Eleanor Roosevelt and Margaret Mead.