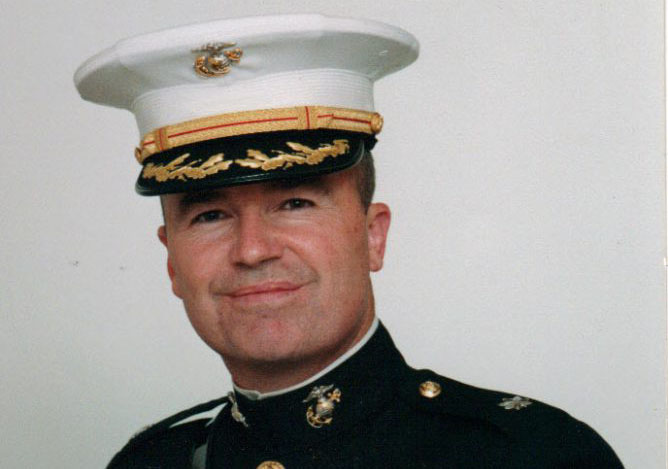 The Battle of Guadalcanal: Fighting and Winning a Single Naval Campaign
6:30 p.m.
October 30
Bond Hall 165
Free and open to the public
One of the U.S. Marine Corps' greatest historians, Lt. Col. Charles P. Neimeyer, USMC (Ret.), Ph.D., is The Citadel's 2018 Mark Clark Chair. Neimeyer will hold a public lecture on Oct. 30 that is open to the entire Lowcountry community about The Battle of Guadalcanal, one of the most discussed battles of World War II.
"In August 1942, the United States was presented with a rare strategic opportunity to go on the offensive in the Pacific war against Imperial Japan. The victory of the U.S. Navy at Midway just a few months before had opened this door. However, the U.S. Army and the Joint Staff war planners in Washington were rightfully focused on a 'Europe First' strategy since Nazi Germany presented a far greater threat to allied security than Japan at that moment."
Neimeyer was honored by the United States Congress in 2017 after serving 11 years as the Director and Chief of Marine Corps History at the base in Quanitco, Virginia. During his 20-year active duty military career he served in all three Marine Corps Divisions, on the military staff at the White House for Presidents George H. W. Bush and William J. Clinton, and as an instructor at the U.S. Naval War College. Neimeyer retired from active service in 1996 at the rank of Lieutenant Colonel and was awarded the Meritorious Service Medal for his performance as a professor of national security affairs. He went on to become a professor at University of Oklahoma, returned to the Naval War College as a full professor of national security affairs and dean, eventually accepting the position as the Director and Chief of Marine Corps History, Quantico.
A prolific author, Neimeyer has published articles in a variety of journals and magazines. He is the author of the following monographs: America Goes to War: A Social History of the Continental Army, 1775-1783, (NYU Press, 1996), The Revolutionary War, (Greenwood Press, 2007), and War Comes to the Chesapeake: The British Campaigns to Control the Bay, 1813-1814, (Naval Institute, 2015). For this last book, Neimeyer received the Simmons-Shaw award for best history by a federal historian from the Marine Corps Heritage Foundation in 2016.
Neimeyer's presentation is sponsored by the Department of History in the School of Humanities and Social Sciences at The Citadel.
This professorship is a Chair of Military History established in 1981 specifically to honor General Mark Clark and the general's lifetime of service. Clark was still living at the time the decision to create The Citadel Department of History Mark Clark Chair was made and actively participated in the formation of the endowment.