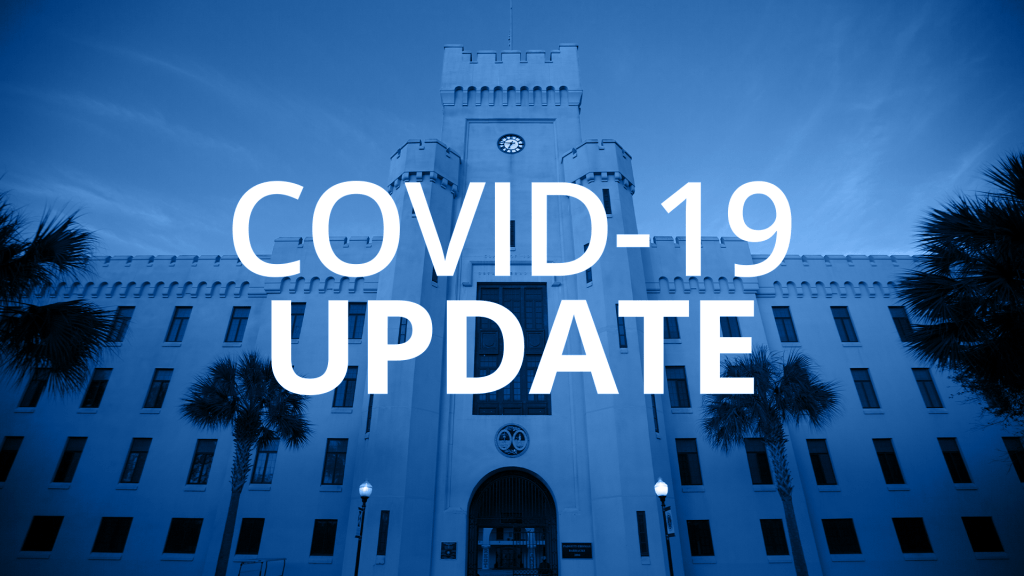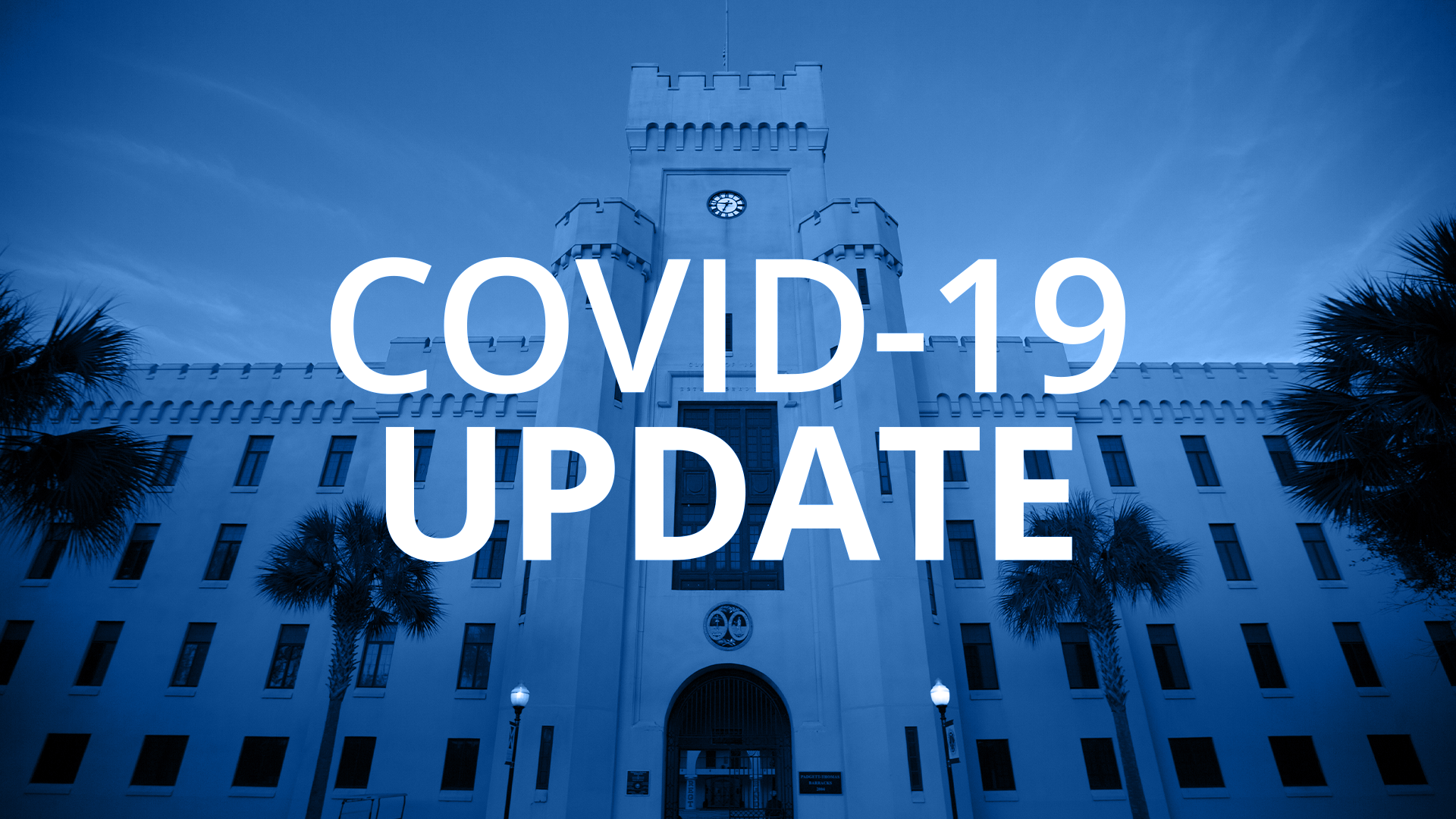 The limited mask policy is effective starting Sunday, Jan. 9
Based on current COVID conditions – driven by the recent spike of the Omicron variant – The Citadel will temporarily require face masks to be worn in select areas on campus, effective Sunday, Jan. 9.
This policy will be reevaluated weekly as the semester progresses, with the goal of returning to normal operations as soon as possible.
All individuals, regardless of vaccination status, will be required to wear masks in the following areas:
All academic classrooms and laboratories
All academic office spaces (does not apply when faculty or staff are alone in their offices)
Daniel Library
The Infirmary
The Counseling Center
Masks will not be required outdoors, in the barracks or in any location not listed above.
Anyone who wishes to wear a mask in other areas of campus may do so. All members of the campus community are asked to be respectful of others; when interacting with someone wearing a mask, it is considered proper etiquette to wear one as well.
The robust efforts of the cadets, students, faculty and staff allowed The Citadel to remove mask requirements in early October while successfully completing in-person classes.
To ensure the campus community remains as healthy as possible, The Citadel will hold a COVID testing clinic on campus from 9 a.m. – 2 p.m. on Monday, Jan. 10 on the second floor of McAlister Field House. Throughout the semester, the college will also offer weekly testing; dates and times will be announced soon. Additionally, a Pfizer vaccine booster clinic will be held from 9 a.m. – 1 p.m. on Thursday, Jan. 20.
Campus COVID statistics and information, as well as further guidance and protocols, can be found here.