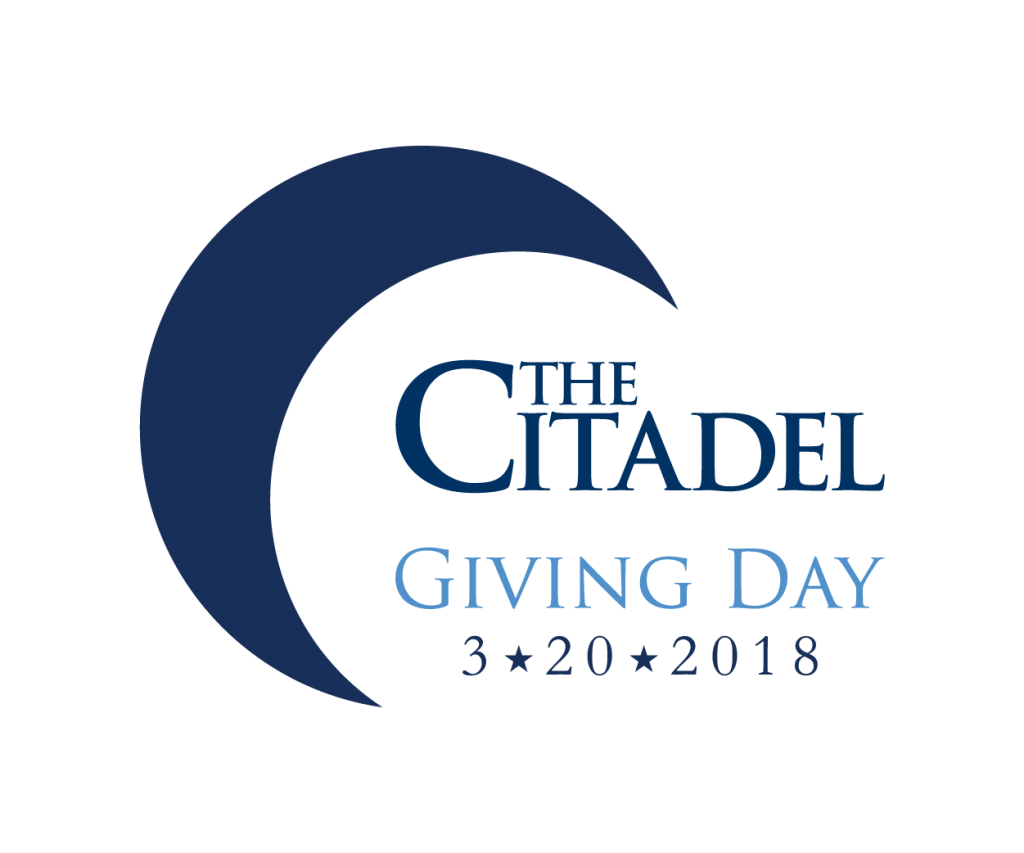 As Corps Day approaches, all members of The Citadel family will get a chance to showcase their Citadel pride at The Citadel's first-ever giving day.
"As a cadet who has relied on scholarships to pay for much of my education here at The Citadel, I am very thankful for every gift The Citadel Foundation receives." says Chaska Ford, '18, Victor Company. "I know that without the generosity of alumni, many of my classmates and I would not have been able to afford to pay our tuition."
The fundraising event will take place for 24 hours on March 20, the 175th anniversary of the first cadets reporting to the college. If the goal of 1,000 donors is met between 12:00 a.m. to 11:59 p.m. EDT, the school will unlock a generous challenge gift issued by The Citadel Foundation's Board of Directors. Donations from alumni, students, parents, faculty, staff, and friends of the college will count toward the goal.
"The Citadel's first giving day will help provide exceptional educational opportunities to students," said Alexandra Kearney, Director of Annual Giving. "Private dollars given to The Citadel truly bridge the gap between tuition revenues and the actual cost of a Citadel education, ensuring students have access to a first-rate education in principled leadership."
The success of Giving Day relies on participants pushing out the campaign to their personal social networks to build momentum and gather support, organizers said. Participants have been asked to use the hashtag #JoinTheMarch when they share news of Giving Day.
"This is an opportunity to celebrate the birthday of the Corps of Cadets by rallying support around The Citadel," said Kearney. "Getting people engaged in giving back is the ultimate goal."