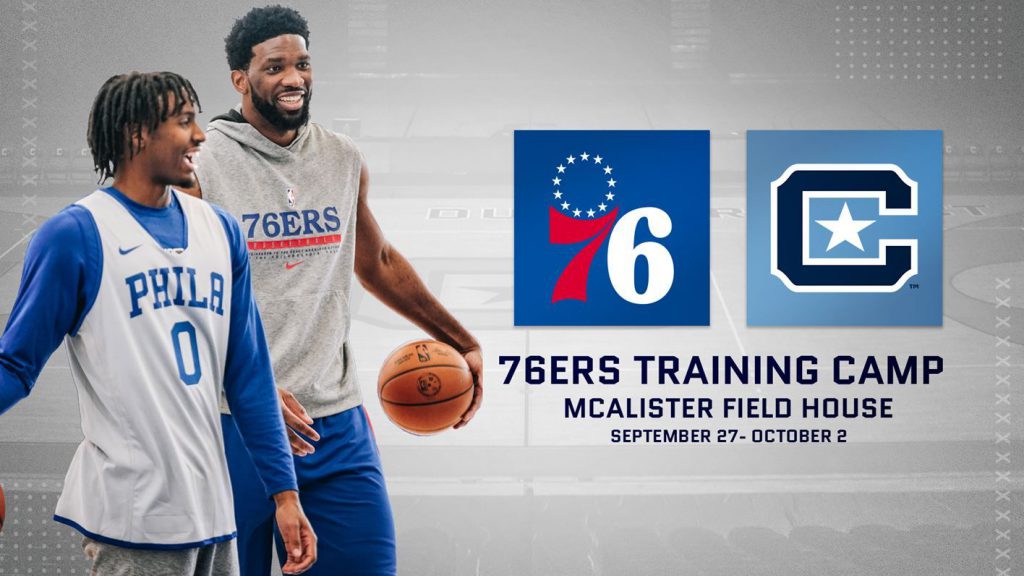 The Citadel Athletic Department officials announced Friday that the Philadelphia 76ers will conduct one week of preseason training camp inside McAlister Field House from Sept. 27-Oct. 2.
 
"We are very excited for the opportunity to host the 76ers," said Director of Athletics Mike Capaccio. "This will be a great opportunity to show off our campus and our great city of Charleston."
 
Stay up to date on all your Bulldog news by following @CitadelSports or visit CitadelSports.com.
Membership in The Citadel Brigadier Foundation is open to alumni and friends of The Citadel who are interested in supporting Bulldog athletics. By joining, you provide annual charitable contributions that fund scholarships for cadet-student-athletes.  Supporters interested in joining TCBF or for more information, please click here.