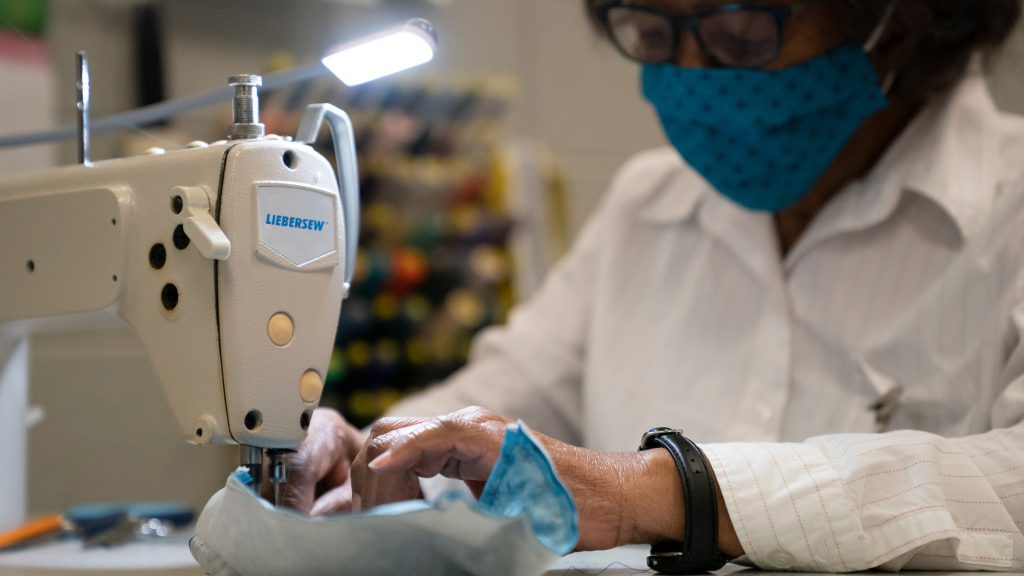 Photo: Margaret Middleton, a long time seamstress in The Citadel Tailor Shop, sews cotton face masks for campus staff
The Citadel Tailor Shop would normally be inundated right now with uniform needs for commencement but with cadets away due to COVID-19, commencement will be virtual, thus many racks in the shop are empty.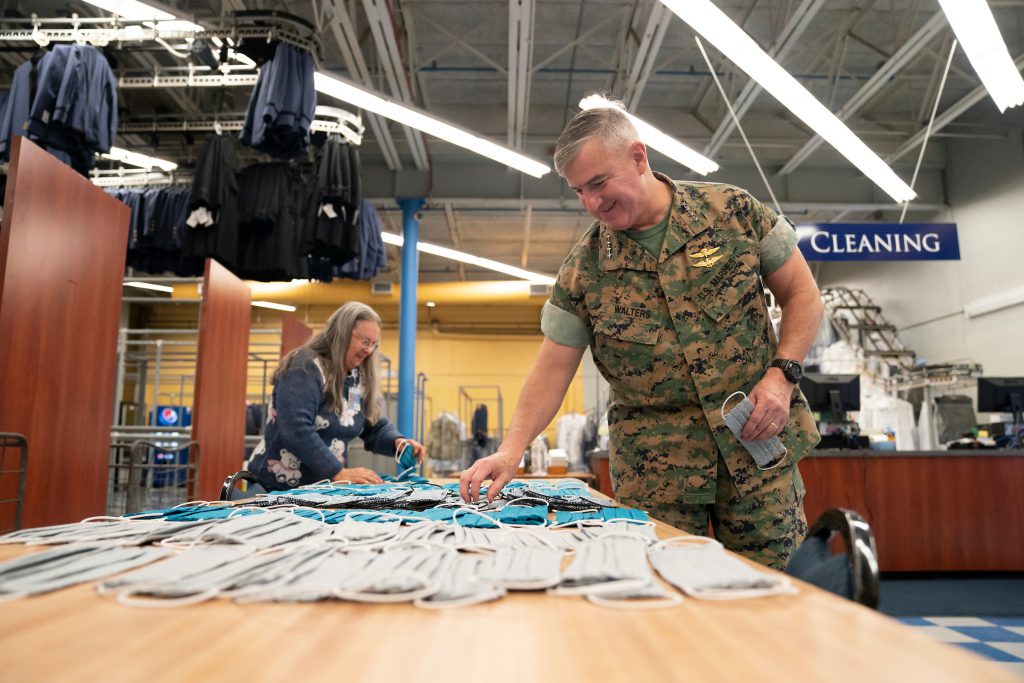 The Citadel President, Gen. Glenn Walters saw an opportunity and asked the director of the tailor shop, Rick Gutierrez, if his team could make face masks.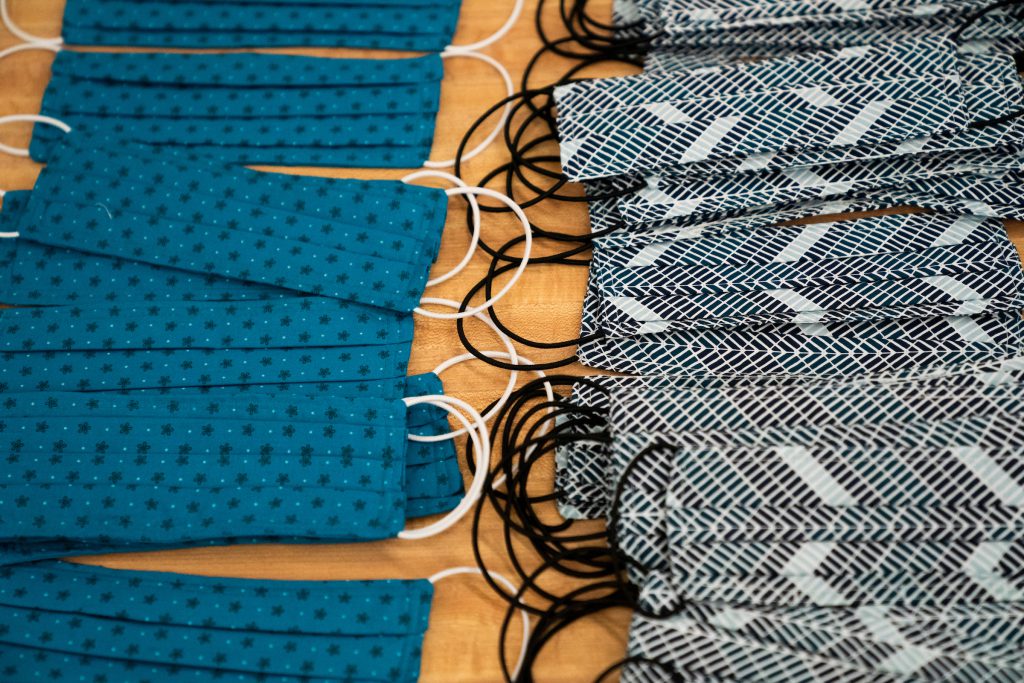 Though cadets and students are away, there are still employees on campus who needed to keep facilities running and in shape, and they needed face masks to stay safe. The resounding answer from the tailor shop team: YES!
Karen Stevens, a seamstress in The Citadel Tailor Shop sews face masks for the college's staff

Citadel facilities and engineering staff members pick up face masks from the college's tailor shop director Rick Gutierrez, while Gen. Glenn Walters, The Citadel president, looks on
"It is satisfying to us to be able to help keep our coworkers on campus safe, " said Gutierrez. "We have two seamstresses working on masks in the shop and one working from home. Our masks are made from 100% tight woven cotton, like a quilting cotton. The interfacing is R911 pellon that gets placed in between the two fabrics that gets sewn in along with the elastic that stretches out around the ears."